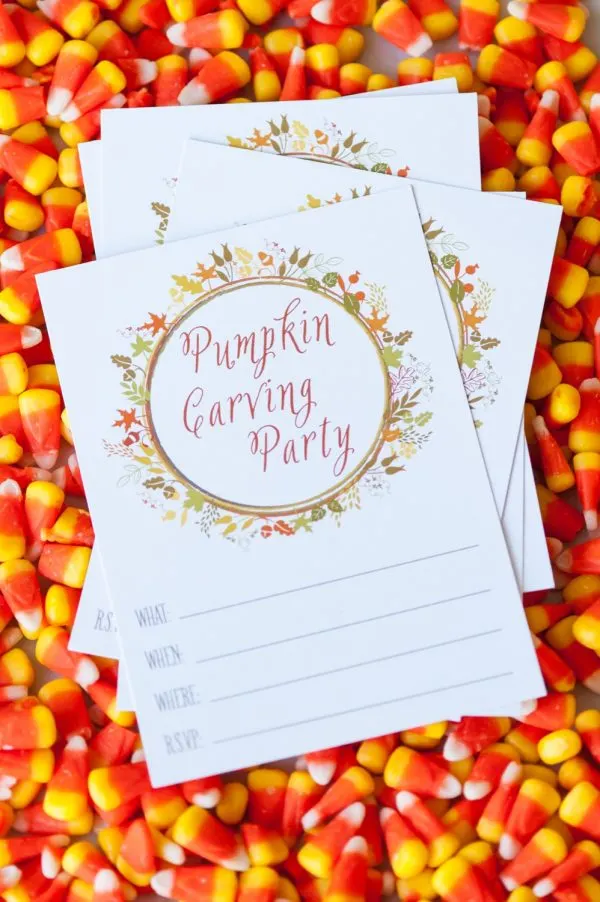 I've been watching the days and weeks flip by on the calendar and there's no denying that my favorite time of year is just around the corner! From Halloween through New Year's, I find myself pretty much giddy constantly. Add in the fact that we're having a baby this year, too, and I am basically over the top. I don't even know what is happening, but it's all so so good! And pumpkin carving? Yeah, totally one of those things that makes me really damn happy this time of year. Accordingly, allow me to present to you these amazing pumpkin carving party invitations designed just for you by one of my BFFs (and crazy super talented designer to boot), Erika Firm.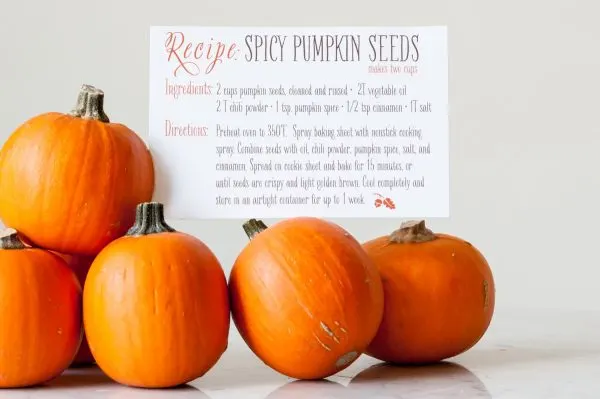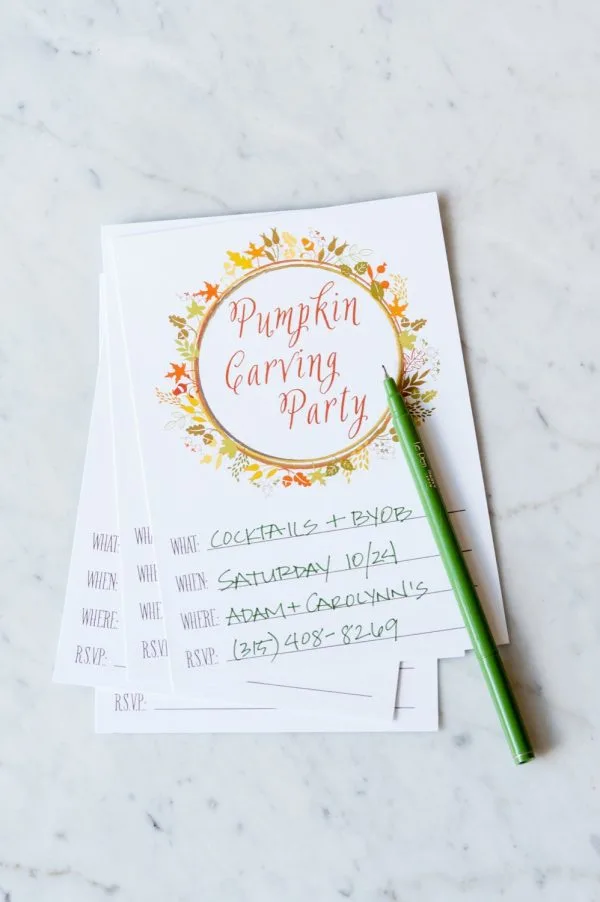 All you have to do is download the free printables, print on white cardstock, trim and invite your friends over for a little pumpkin carving action. (Of course, these totally work for a pumpkin party for the kiddos, too.) Erika even included a printable recipe card with her favorite spicy pumpkin seeds recipe and a blank recipe card to match if you'd like to swap your favorite pumpkin recipes with your best buds. A huge thank you to Erika for sharing!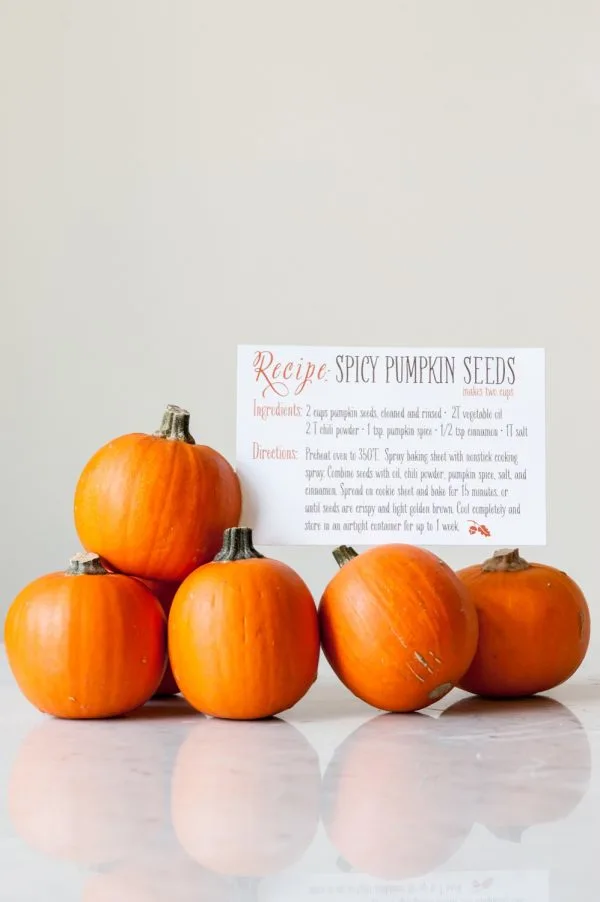 Download pumpkin carving party invitations + recipe cards.
[Design by Erika Firm | Art direction by Cyd Converse | Photos by Alice G. Patterson for The Sweetest Occasion.]
The fine print: As with all of our printables, these designs are provided for personal non-commercial use only and may not be distributed, copied or sold in any fashion. Love and links are always appreciated! If you'd like to share them, please link to this post directly and do NOT host the file yourself. Thanks so much! xoxo