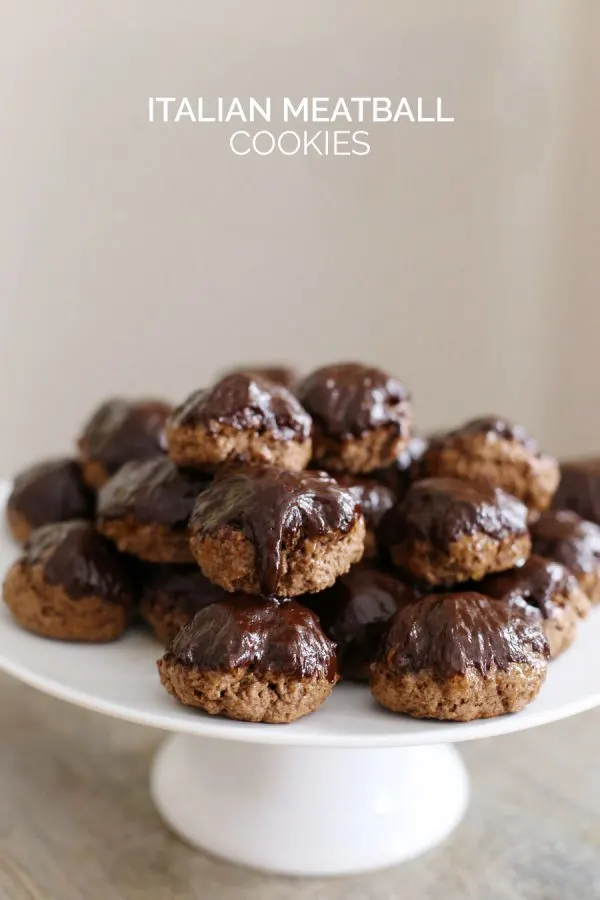 You guys know by now that I have a killer sweet tooth, which makes it only appropriate that today marks the first of several Christmas cookie recipes I'll be sharing with you throughout the month. Even better? Today, nine of my best blogging buds and I have teamed up for our take on a virtual Christmas cookie swap! We're talking ten blogs, ten recipes and ten ways to wow all of your friends and family this holiday season. Personally, I'm all about these Italian meatball cookies. Topped with rich dark chocolate ganache, they're a tradition in my family and my all-time personal favorite Christmas cookie. Think a semi-sweet spiced chocolate cookie and the simplest yet most decadent ganache. That is what I am talking about, friends! Delicious.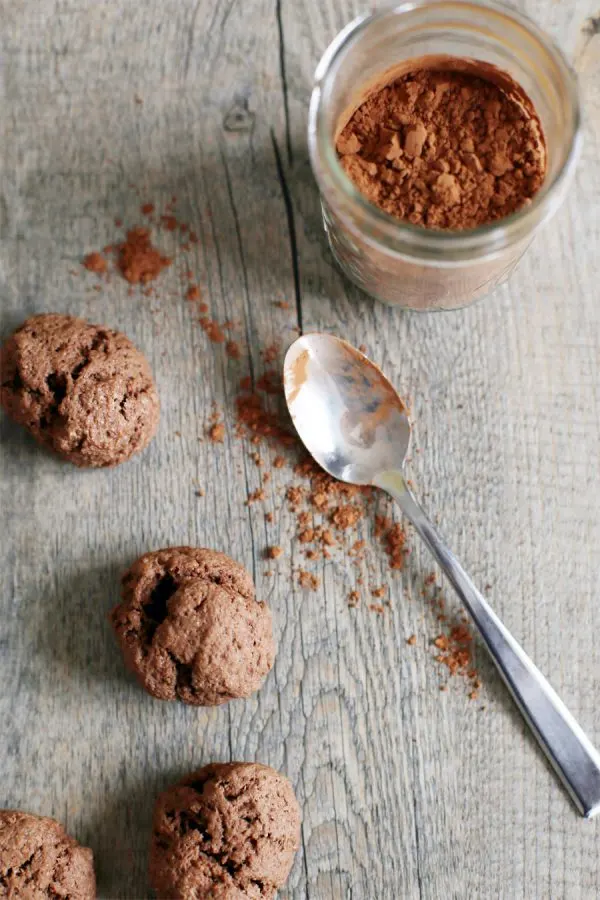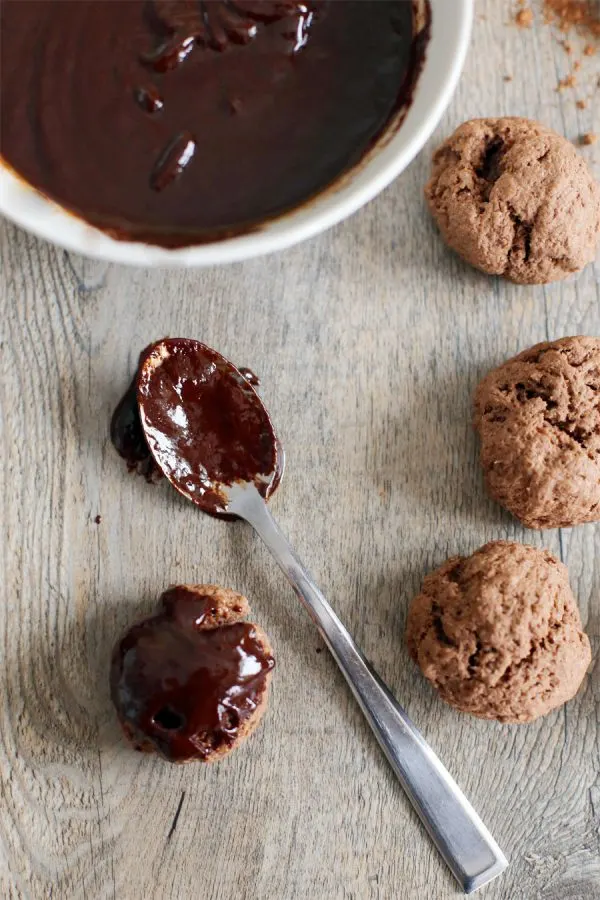 I can't remember a single holiday season in my life that has not involved these cookies. Not a year goes by without taking the time to bake up a big batch or two. In fact, if there is only one cookie I make every year, it's these bad boys. If you're feeling frisky, might I suggest a pinch of coarse sea salt on top? Because that would take these right over the top. Keep scrolling to find all of the recipes in our Christmas cookie swap! We're pretty sure these are the only Christmas cookie recipes you'll ever need, but we might be a smidge biased.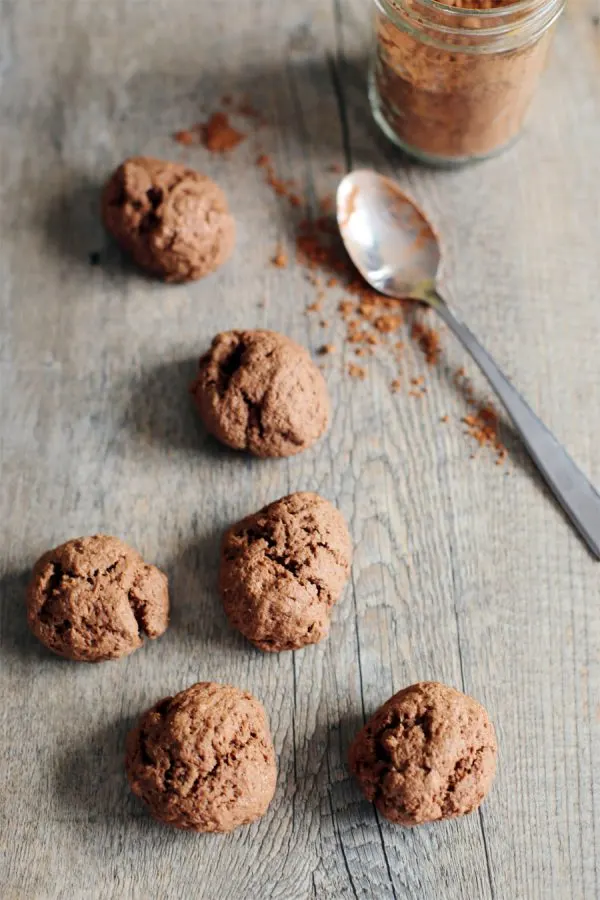 6 cups all-purpose flour
1/2 tsp salt
1 cup shortening
1/2 tsp baking soda
1/2 tsp ground cloves
2 cups sugar
3/4 cup cocoa powder
2 tsp baking powder
1/2 tsp ground cinnamon
2 cups milk
2 oz spiced rum
Preheat oven to 375°. Combine all dry ingredients in a large mixing bowl or in the bowl of a stand mixer. Blend in the shortening. Add the milk and rum (whiskey, bourbon or brandy will also work) and combine well. The dough will be very stiff and sticky. Roll into approximately 1″ balls and place on an ungreased baking sheet. Bake for 12 – 13 minutes or until they look slightly golden. Remove from the oven, allow them to rest for a couple of minutes and then transfer to a wire rack to cool completely. Once cool, dip in warm chocolate ganache (see the recipe below) and allow cookies to cool slightly before enjoying.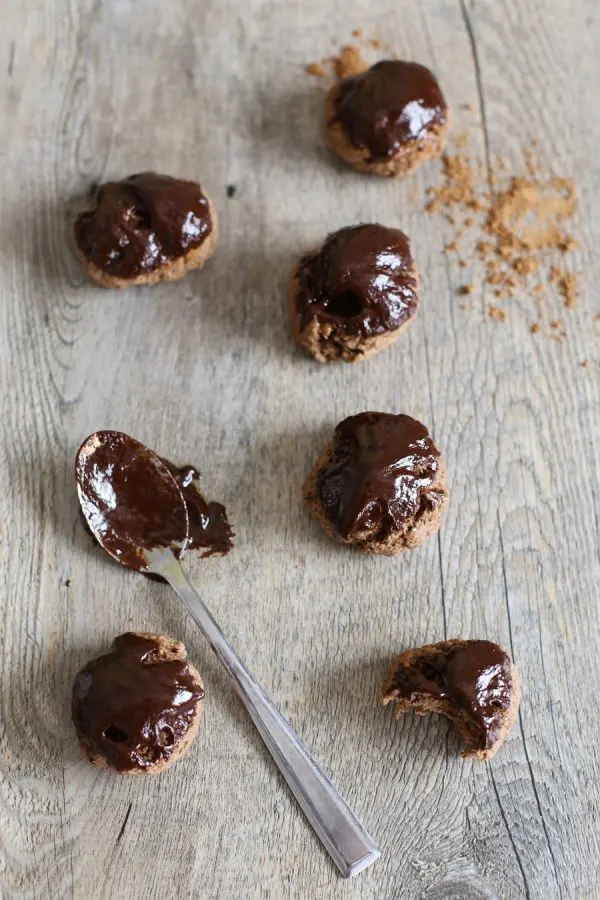 8 oz dark chocolate chips
1/2 cup heavy cream
2 oz spiced rum
Heat chocolate chips, heavy cream, and rum over a double boiler of simmering water until completed melted and smooth, stirring or whisking occasionally. Feel free to sub whiskey, bourbon or brandy for the rum. (But I don't suggest skipping it – it really enhances the flavor!) Once the ganache is smooth and creamy, dunk each cookie to coat the top completely and then return cookies to the wire rack to cool until ganache sets.

Anyone else have a major cookie craving going on now? Be sure to check out the rest of the Christmas cookie recipes coming your way compliments of my pals and our self-declared Christmas cookie squad! Oh, and we want to check out your favorite cookie recipes, too. Join us over on Instagram and tag your favorite cookies with the hashtag #christmascookiesquad so we can drool together!
Color Dipped Gingerbread Cookies from Studio DIY
Everything Sweet Sugar Cookies from Sugar & Cloth
Peppermint Drops from Julie Blanner
Linzer Christmas Cookies from Freutcake
Elf Quote Christmas Cookies from Lovely Indeed
Blood Orange Vanilla Bean Meringues from Paper & Stitch
Cream Wafer Tree Cookies from Inspired by Charm
Almond Raspberry Thumbprint Cookies from The Effortless Chic
Candy Cane Peppermint Bark Fudge from Sugar & Charm


[Photos + recipe by Cyd Converse for The Sweetest Occasion.]