As I'm spending time with our new little one, some of my best blogging buds are covering for me.
Today please welcome our old friend Chelsea from Lovely Indeed!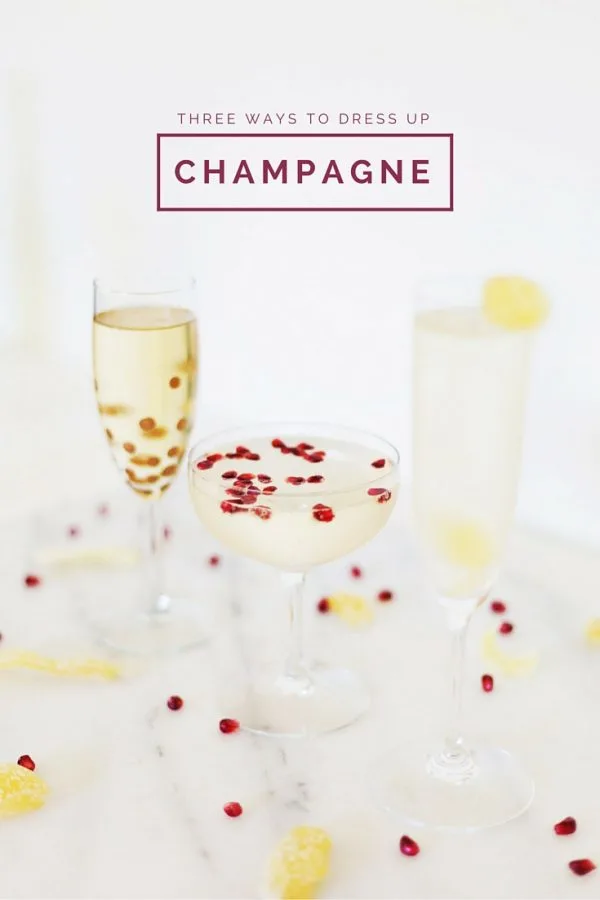 Hey party animals! Chelsea here from Lovely Indeed, so happy to be helping out while our girl Cyd is getting used to life with a new little nugget. There are so many reasons to celebrate right now, not the least of which is the holiday season! If you find yourself entertaining a few guests here and there, upgrade your hostess game with a few of these beyond simple tricks for dressing up a good old fashioned glass of champagne. No fancy cocktail mixing here, y'all — just a few quick ways to take your champs up a notch.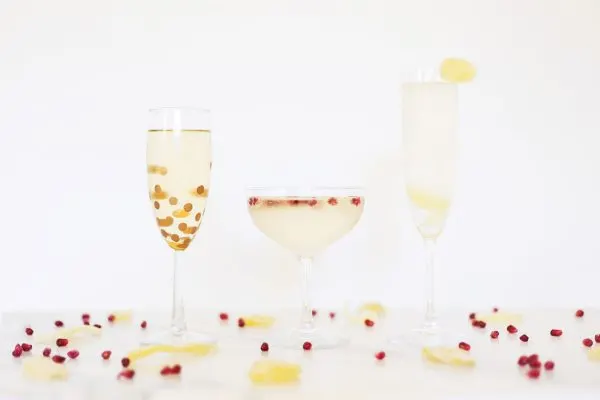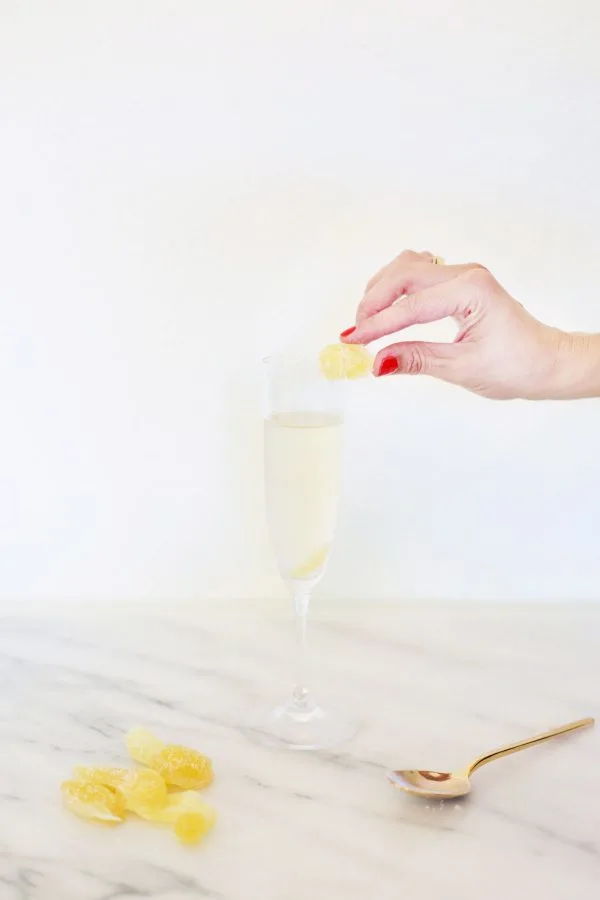 Make it Fizz.
While you're picking up groceries for your party, grab some candied ginger. As you're pouring champagne, drop a small piece in the bottom of each glass. It'll keep it fizzing forever and give a little hint of ginger! Add a small piece to the rim of the glass just for kicks, too.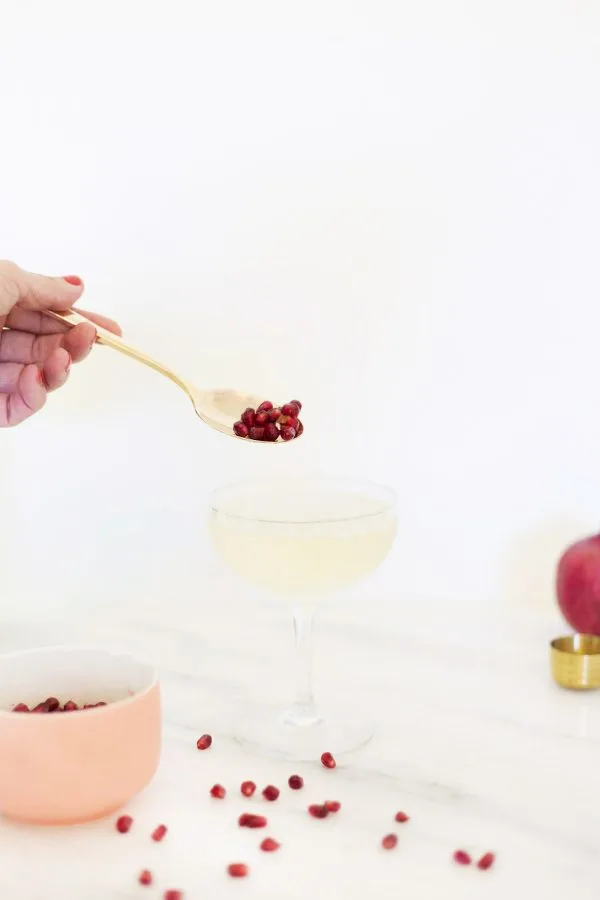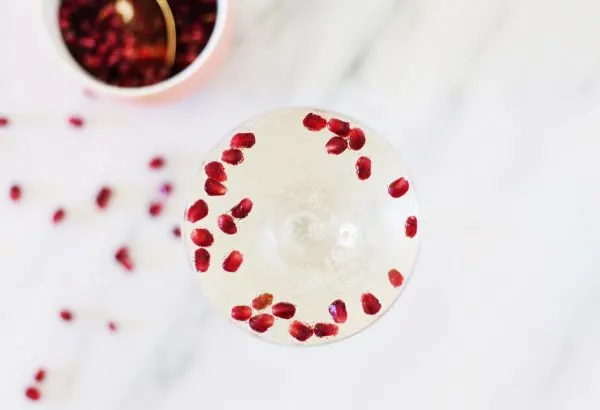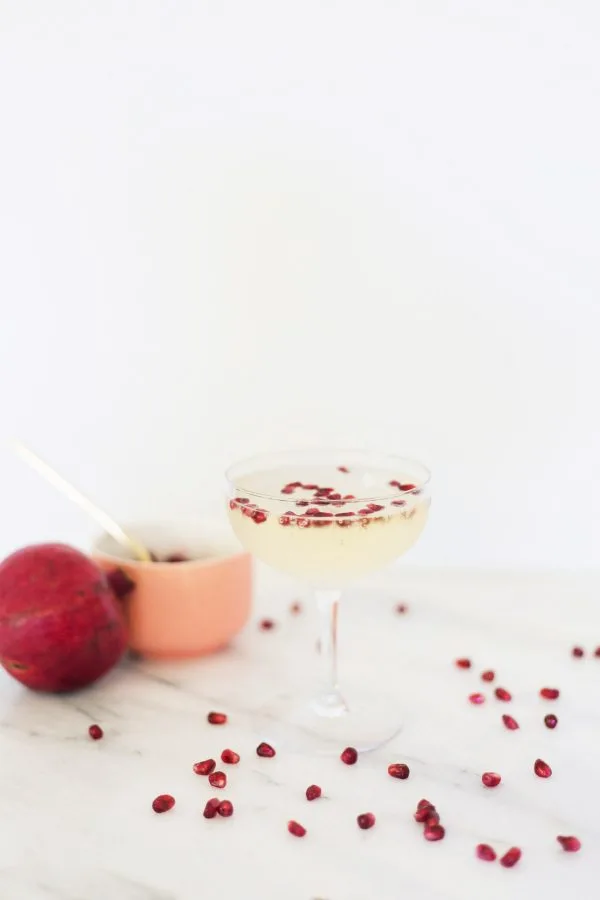 Add Some Antioxidants.
Pomegranate seeds look so lovely floating around in a little pool of bubbles, don't they?! And with all of the antioxidant properties in pomegranates, you can brag to your guests that you're watching out for their health…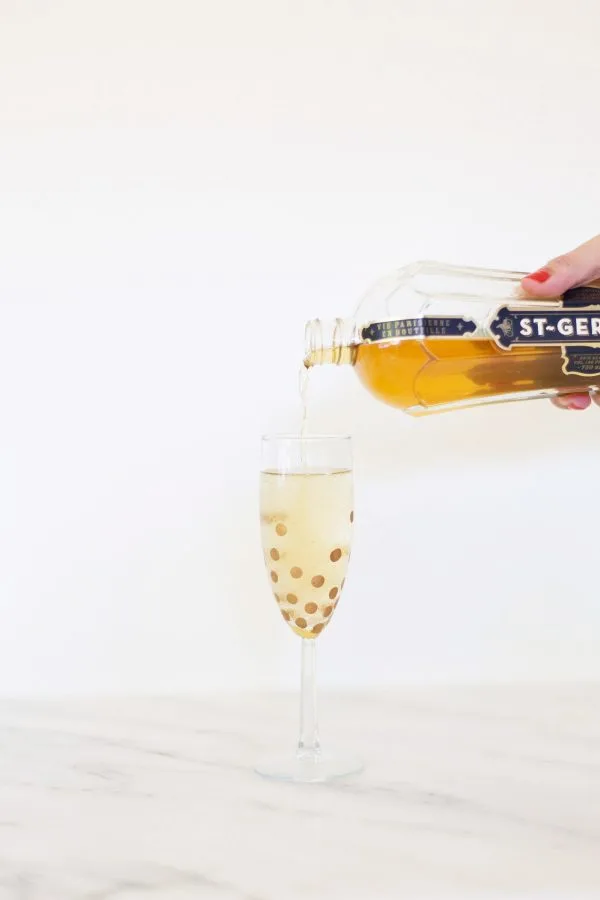 Fancy Up the Flavor.
A little St. Germain never hurt anybody! The elderflower liqueur adds just a hint of flavor to a glass of champagne, making it feel extra special and the absolute perfect amount of fancy. Just fill a glass almost full of bubbles and add a floater of St. Germain for the perfect cocktail.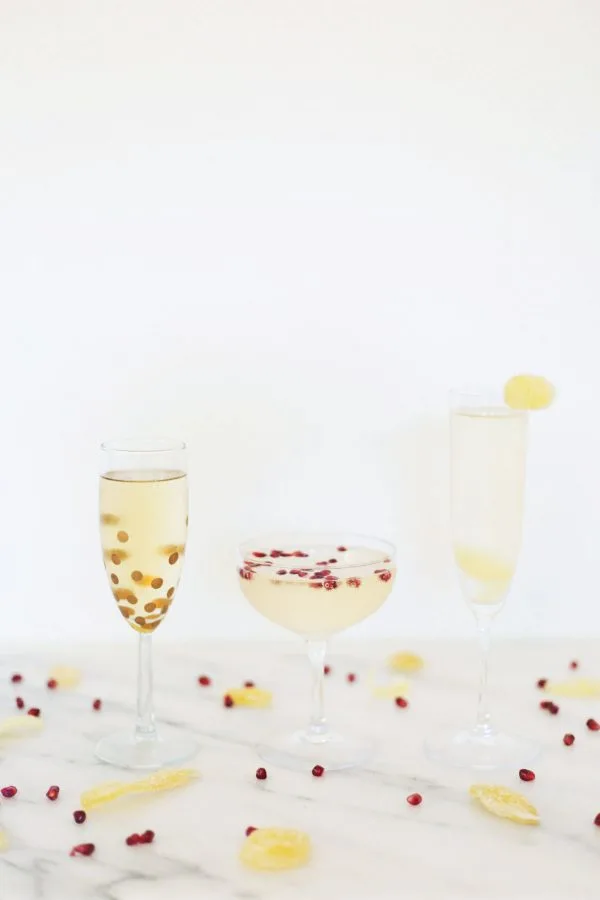 Hope you have lots of reasons to try these out this holiday season! And when you do, be sure to raise a glass to new mama Cyd and #thesweetestbebe! xoxo

[Photos + styling by Lovely Indeed for The Sweetest Occasion.]