As I'm spending time with our new little one, some of my best blogging buds are covering for me.
Today please welcome my super sweet pal Courtney from Pizzazzerie!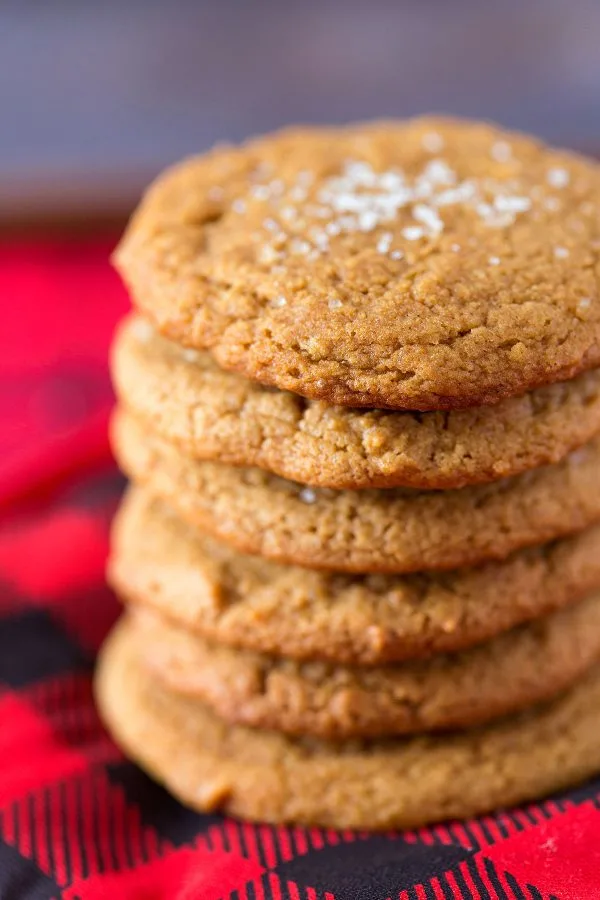 Merry December, ya'll! I'm Courtney (from over at Pizzazzerie.com) and I'm thrilled to be swinging in to share one of my favorite cookie recipes with you while Cyd enjoys some sweet baby snuggles! Cookies are the perfect holiday baking treat because they're easy to make, quick to cool, and perfect for packaging. Any excuse to whip out cute ribbon and gift tags is a yes for me! Plus, these salted ginger cookies are to die for good! You might even want to double the recipe!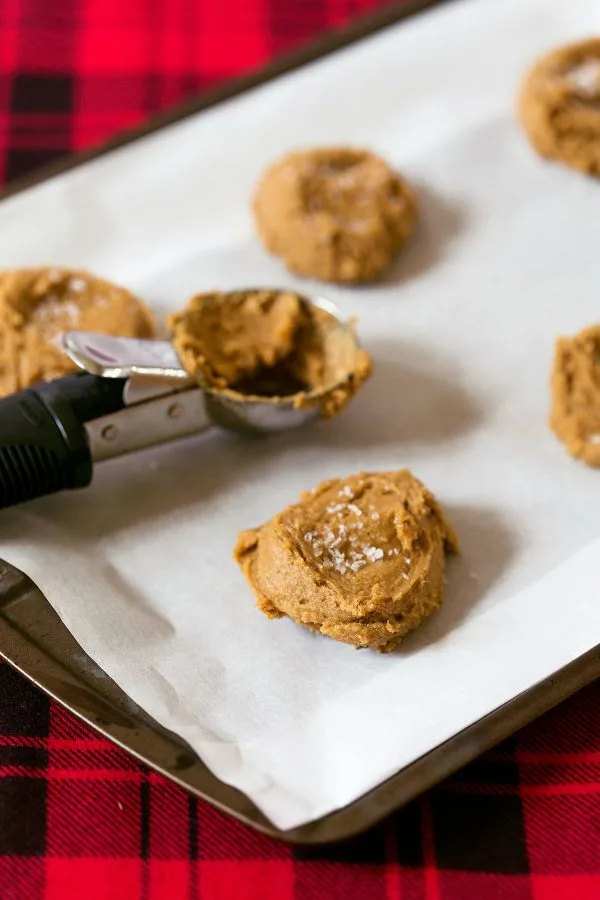 1 cup dark brown sugar
1 ½ sticks butter, softened
1 egg, room temperature
¼ cup molasses
1 teaspoon vanilla extract
2 ¼ cups all-purpose flour
1 ½ teaspoons ginger
2 teaspoons cinnamon
½ teaspoon nutmeg
2 teaspoon sea salt (or more to taste)
Preheat oven to 350 degrees. Cream together butter and sugar until light and fluffy. Add egg, molasses, and vanilla extract. Combine until smooth. In a separate mixing bowl, combine all dry ingredients (reserving 1 teaspoon of sea salt for garnishing). Slowly add to wet and beat on low until just combined. Scoop balls of dough onto parchment-lined baking sheet and flatten slightly with hand. Sprinkle with a pinch of sea salt. Bake for 12-14 minutes or until slightly golden on edges. Do not over bake, you want the cookies to be chewy, not crunchy!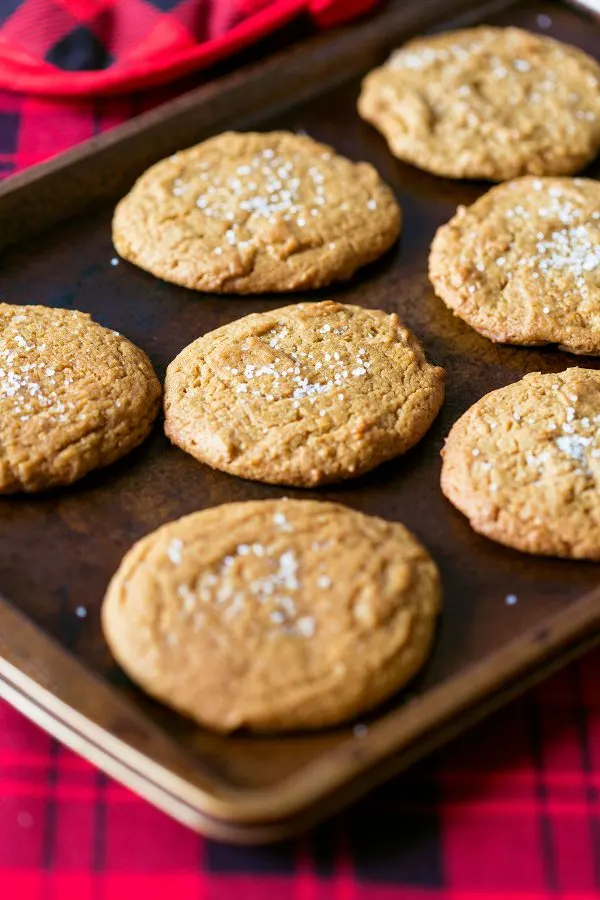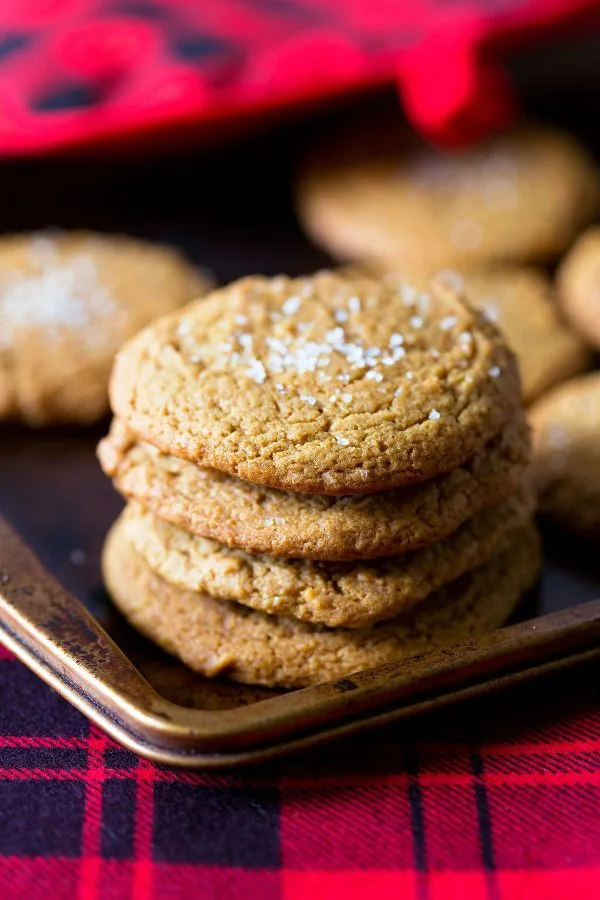 I highly recommend you make these for upcoming cookie exchanges, Christmas parties, or just a weekend baking session with your girlfriends. The kids might not like the strong sea salt flavor so you can feel free to omit it from their cookies. Just add extra to taste if you're a salt-a-holic like me! The salt really enhances the sweetness of the molasses and brown sugar. It's a wonderful combination and definitely my go-to cookie recipe! Happy baking!



[Photos + recipe by Courtney Whitmore of Pizzazzerie for The Sweetest Occasion.]