The struggle is really real this week, friends. This sweet little lady had shots on Monday and ever since she's been demanding extra snuggles and her sleep schedule has been all out of whack. Add in the fact that the sun has apparently abandoned us forever and it won't quit snowing (which is seriously old by April, let me tell you), and I am the very definition of exhausted this week. Debilitatingly exhausted. If there were any chance of the baby napping right now, I'd be fully game for sleeping for at least the next three or four hours. And I'm not a napper! Typically I can very easily roll on six hours or so of sleep with loads of extra pep in my step, but this week? This week I've got nada. I'm barely stepping let alone pepping.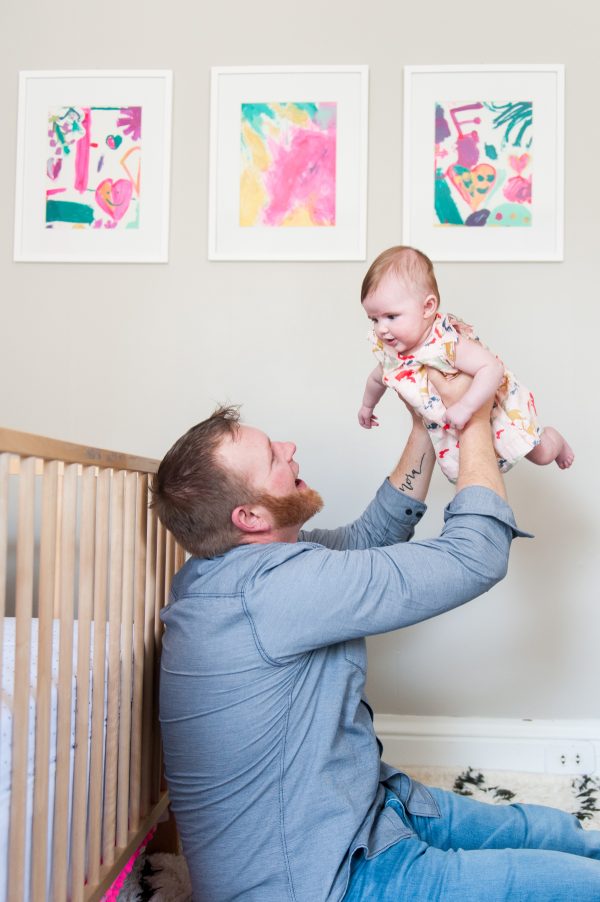 If I'm perfectly honest, it has been a lot harder than I had imagined to get back into a routine after having the baby. And don't get me wrong, I expected it to be really difficult. It's part of what scared the hell out of me when I found out we were pregnant. Part of it is on me for sure. I find that my thoughts about who should be providing her daily care is shifting all the time. Sometimes I think we're ready to start looking at more consistent day care of some kind, but then part of me feels like I want to be able to do it all. I don't want her to have to go to day care. I'm learning very quickly though, that I can't juggle it all and be productive on the scale that I am used to, and that is humbling. On the flip side, I am also really passionate about the work that I do and I am finding it frustrating right now that I can't produce the quantity of work I usually can in any given day or week. This post? I've started writing it four or five different times today. Things just don't happen at the speed they used to! By definition I am a workaholic, purely because I get great joy from writing and producing work that excites me. When I'm not doing that, I feel off balance. But I also know I'm fortunate to have a career where I don't have to ship her off to a sitter every day all day, and figuring out precisely what is going to work best is proving trickier than I thought.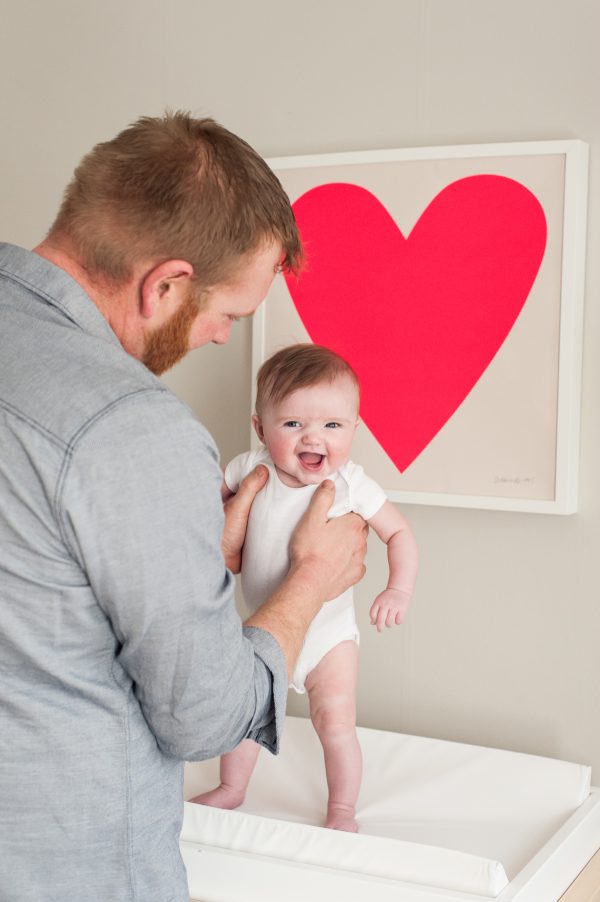 Through all of this, I am so eternally grateful that I have the flexibility that I do to sort things out day by day. As of a few weeks ago we've started to transition a bit, and she has been spending a day here or there or an afternoon every so often with one of my best friends during the day. That friend also happens to be married to my cousin, so Baby E gets to spend her time there surrounded by her adoring older cousins and hanging out with their youngest little guy, who happens to be exactly one week older than her. I love that we have the option to have her stay with family during the day and not have to go to a traditional day care. I also know that it's really healthy for both she and I for us to have that break. She can focus on learning how to play with other kids and adjusting to time away from mommy and I can work and feel freer at the end of the day to just snuggle. I had always hoped to make it a full year before we looked at day care. Some days I think this arrangement gives us that flexibility, other days I think we'll end up in full time day care a lot sooner than I had hoped. I'm trying not to put too much pressure on myself right now, though. (Which is an entirely separate conversation to be had!)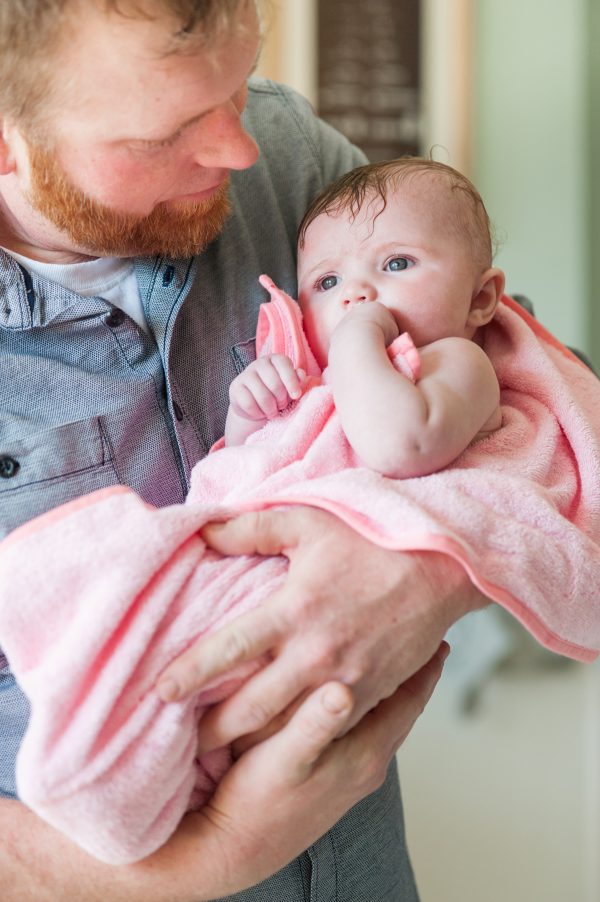 So today, in lieu of the many posts I have planned but can't seem to make progress on, I'm commiserating with all of you out there who are exhausted and struggling to figure out what is or what will be best for you and your little one. My parents are business owners and after 35 years of business ownership they still work their asses off countless hours a week. As a kid, I remember a lot of time spent with babysitters. And you know what? I turned out great! (Even if I do say so myself.) I made the grades, I achieved all the accolades, my resumé of life is a pretty impressive checklist of accomplishments when it comes to things like formal education and academic excellence. So by no means did my parents do wrong by me or my siblings. Everything I know about being a supportive parent, about being a role model, and about knowing the meaning of an honest day's work, I owe to them. I begrudge them nothing. But if I'm honest, I do remember days as a kid when I wished my parents were able to pick me up from school or act as chaperone on school field trips. And that is where I am struggling right now, guys. I know that my personality type requires me to work to be happy and healthy and sane. But I also want to be able to be the one who drops her off at school and bakes cookies for the bake sale. And, yes, she's four months old and we've got years to work on these things, but I still feel the weight of these decisions right now.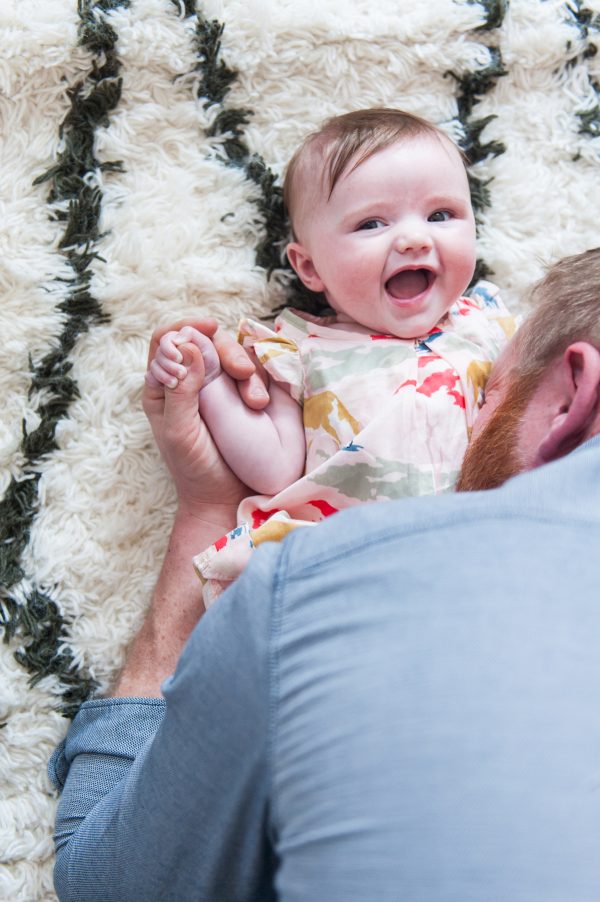 Speaking of being four months old, Alice came by the house over Easter weekend to spend an afternoon with us capturing more baby photos so I thought I'd share just a few them here with you today. We're hoping to do so at least three or four times in this first year as she's growing and changing so quickly. At her doctor's appointment this week she clocked in at 14lbs 10oz and 26-1/4″ long which puts her in the 60th percentile for weight and 98th percentile for length. She's still a long, skinny little girl! I've already been warned by our pediatrician that I can fully anticipate she will always be tall and will absolutely end up taller than me. Point taken. She's been getting better at tummy time and rolling over, too, and she's getting smarter and better with her toys and playing by herself every single day. We're going to start introducing her to solids probably in the next few weeks or so, which is shocking to me. How did that happen so fast?! Also, she's increasingly fun to outfit in cute little clothes and dresses and shoes so I'll note all of her fashion picks below for you in case you're in the market for insanely cute baby garb.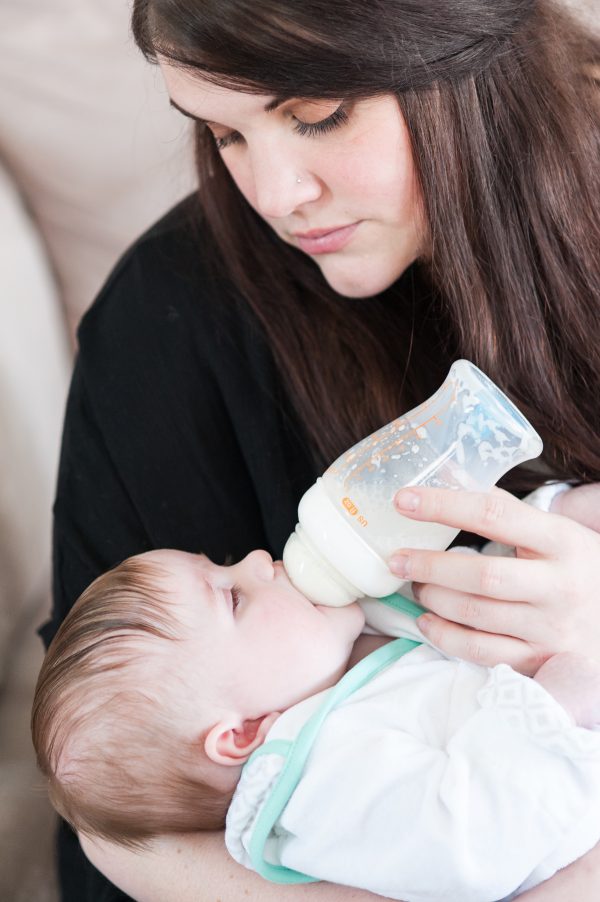 And that's it for today! I just wanted to check in, share a bit about where I'm at and be honest about the fact that not everything is easy right now. At the same time, I'm having more fun and feeling more grateful than ever before in my life. I have so much to be thankful for and I very literally count my blessings every single day. For those of you with little babes or expecting, I am thinking of you! The road is a winding one, but there is no better path I've traveled.


Baby's Outfits –
Pink cactus dress c/o Vonbon | White leggings from Carters (similar) | Moccasins c/o Itzy Ritzy | Pink woodland dress from Baby Gap | Baby bath robe from Target
[Photos by Alice G. Patterson.]