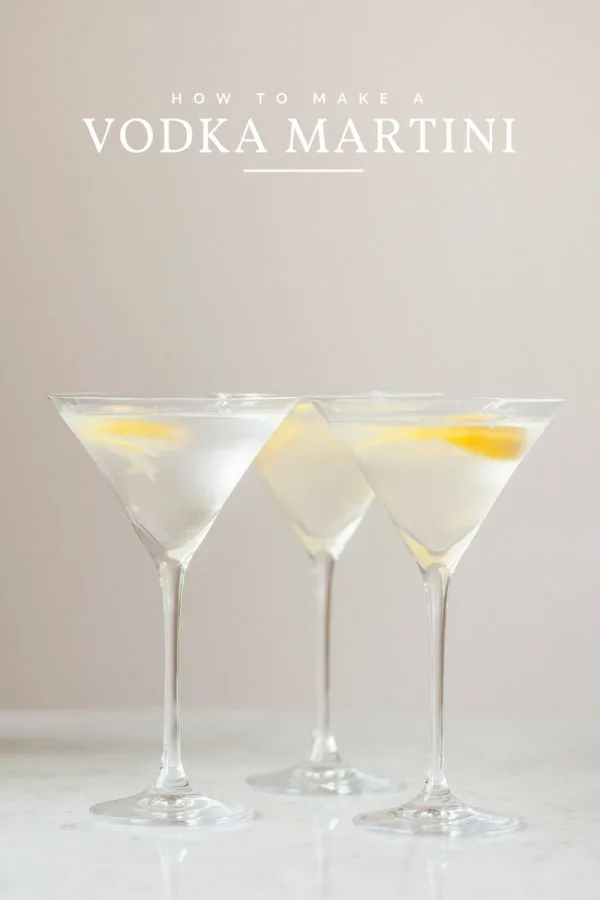 As a rule I like to keep a well stocked bar at our house at all times for a few different reasons. The primary of those reasons, far and away, is because I really love being able to mix a guest's drink of choice on a whim. Generally speaking if you keep a good array of spirits and mixers around, you'll be able to do that or at least come up with a close second. In addition to keeping the bar stocked, over the last couple of years I've taken to wanting to perfect my hand at some of the classic cocktail recipes that were probably a bit too sophisticated for my youth. Think martinis, Manhattns, Old Fashioneds, Negronis and the like. So today, I'm sharing my version of a pretty perfect vodka martini. I like mine shaken so it's super cold with a twist. As it turns out, I also love a good gin martini, dirty with lots of olives. Total opposites. Both amazing in different ways. If you're new to true martinis (as in, not the kind loaded with chocolate and syrups and sweet liqueurs) beware that they are surely meant for sipping lest you want to fall down after just one drink. Not a good look anyone, friends. Do with this information what you will, but herewith I present you with one very ladylike vodka martini with a twist. Cheers!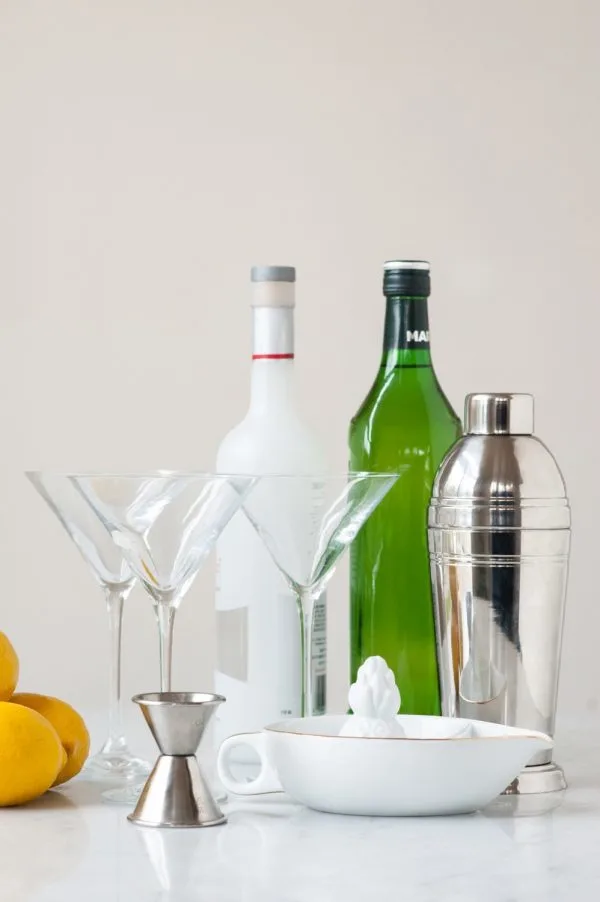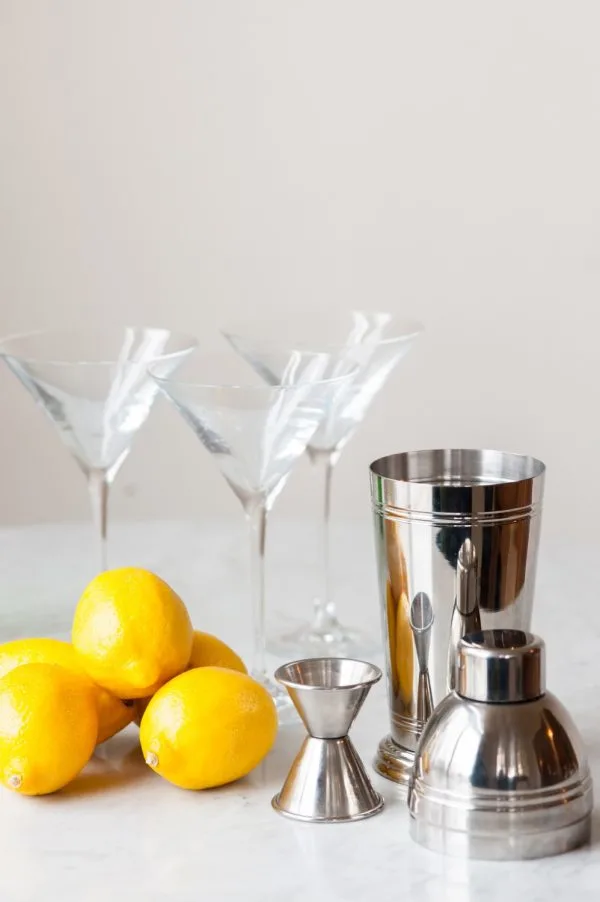 Classic Vodka Martini with a Twist
4 ounces vodka
1 ounce dry vermouth
Lemon for garnish
Fill a cocktail shaker to the top with ice. Add vodka and vermouth, then shake until the shaker is super cold to the touch. Optionally, add a small squeeze of lemon to the shaker before shaking. Pour chilled vodka mixture into a martini glass and garnish with a lemon twist or slice. For a super chilly drink, you can opt to chill your martini glasses for 15 – 20 minutes prior to mixing your drink.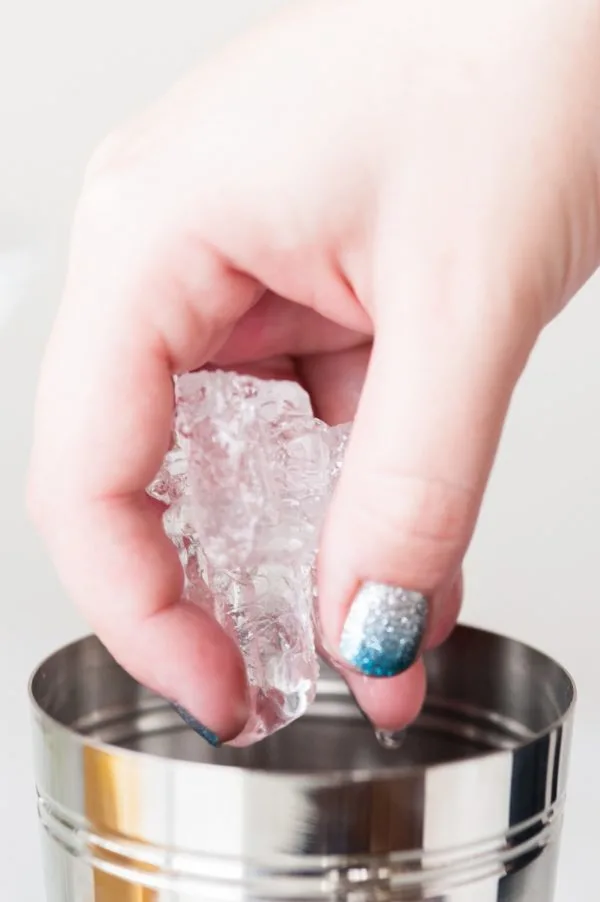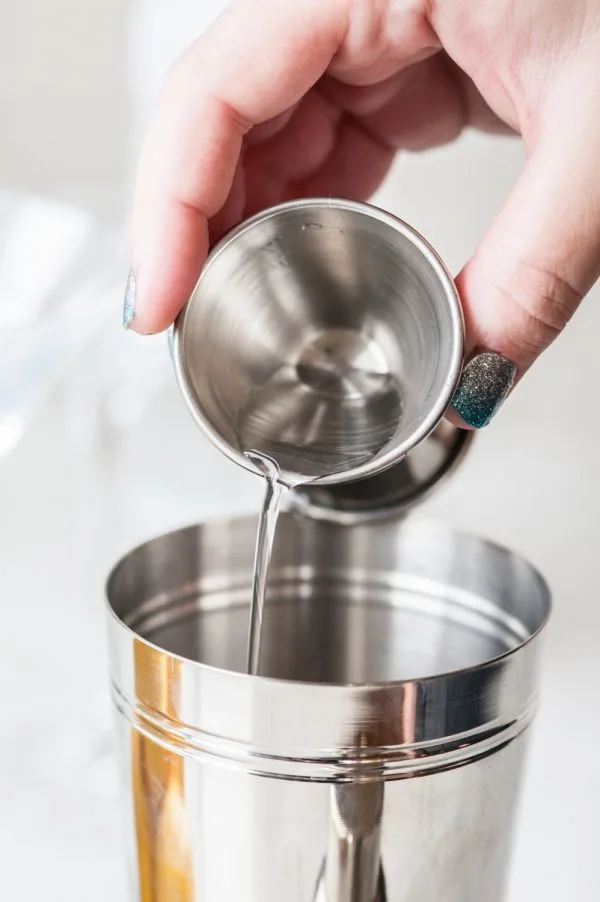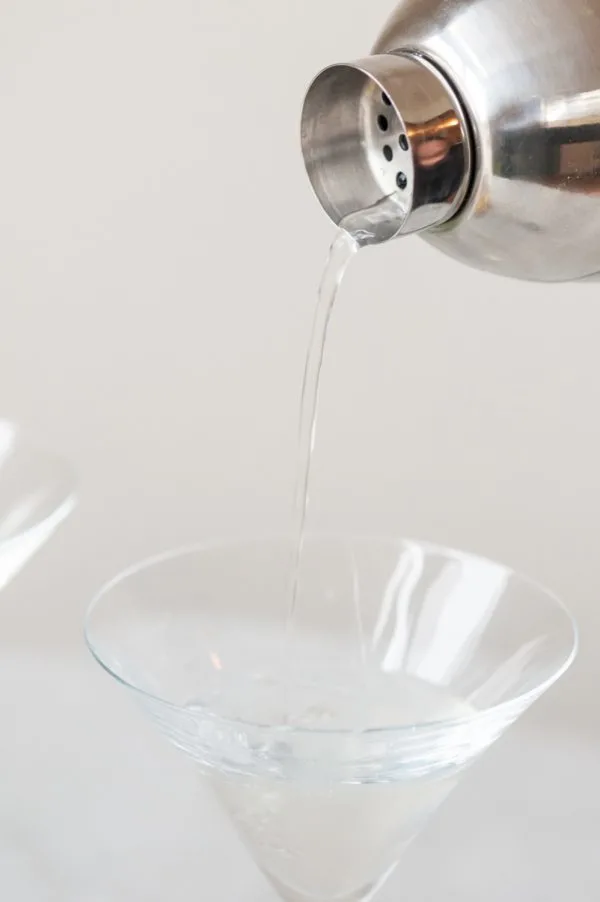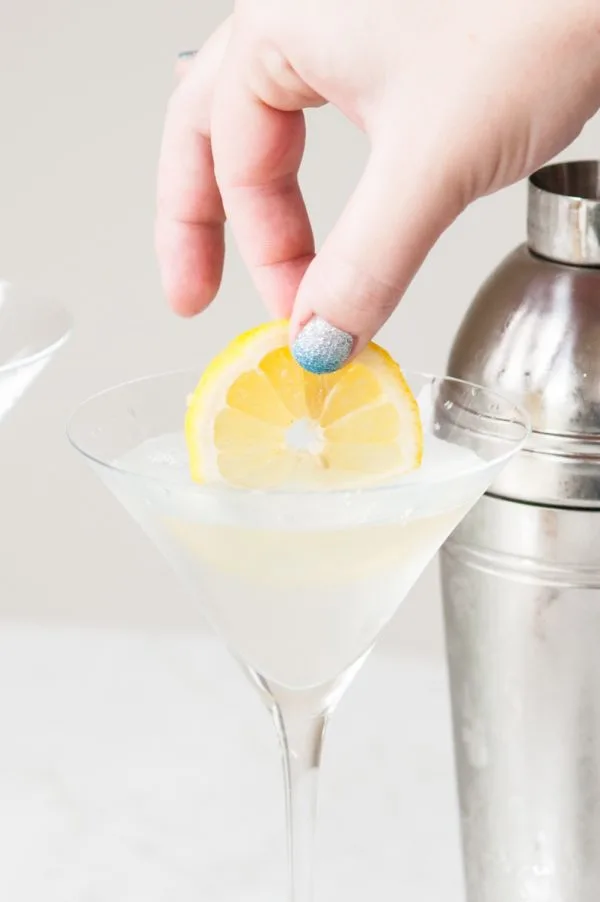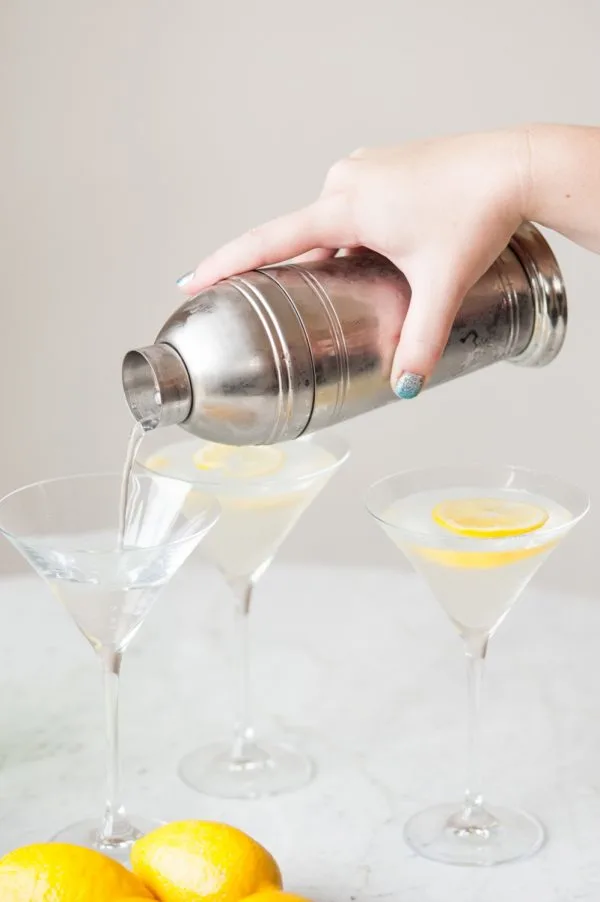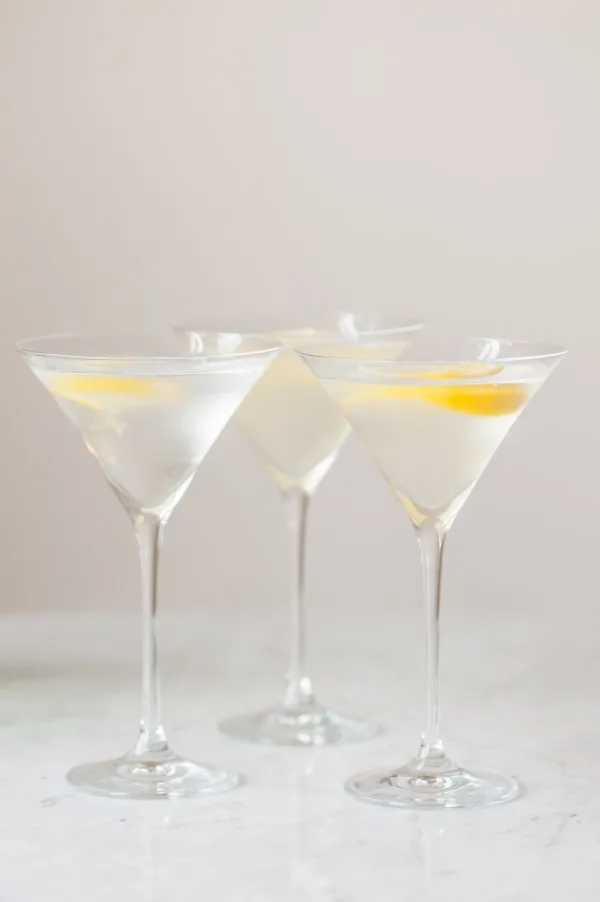 [Art direction + styling by Cyd Converse | Photos by Alice G. Patterson for The Sweetest Occasion.]