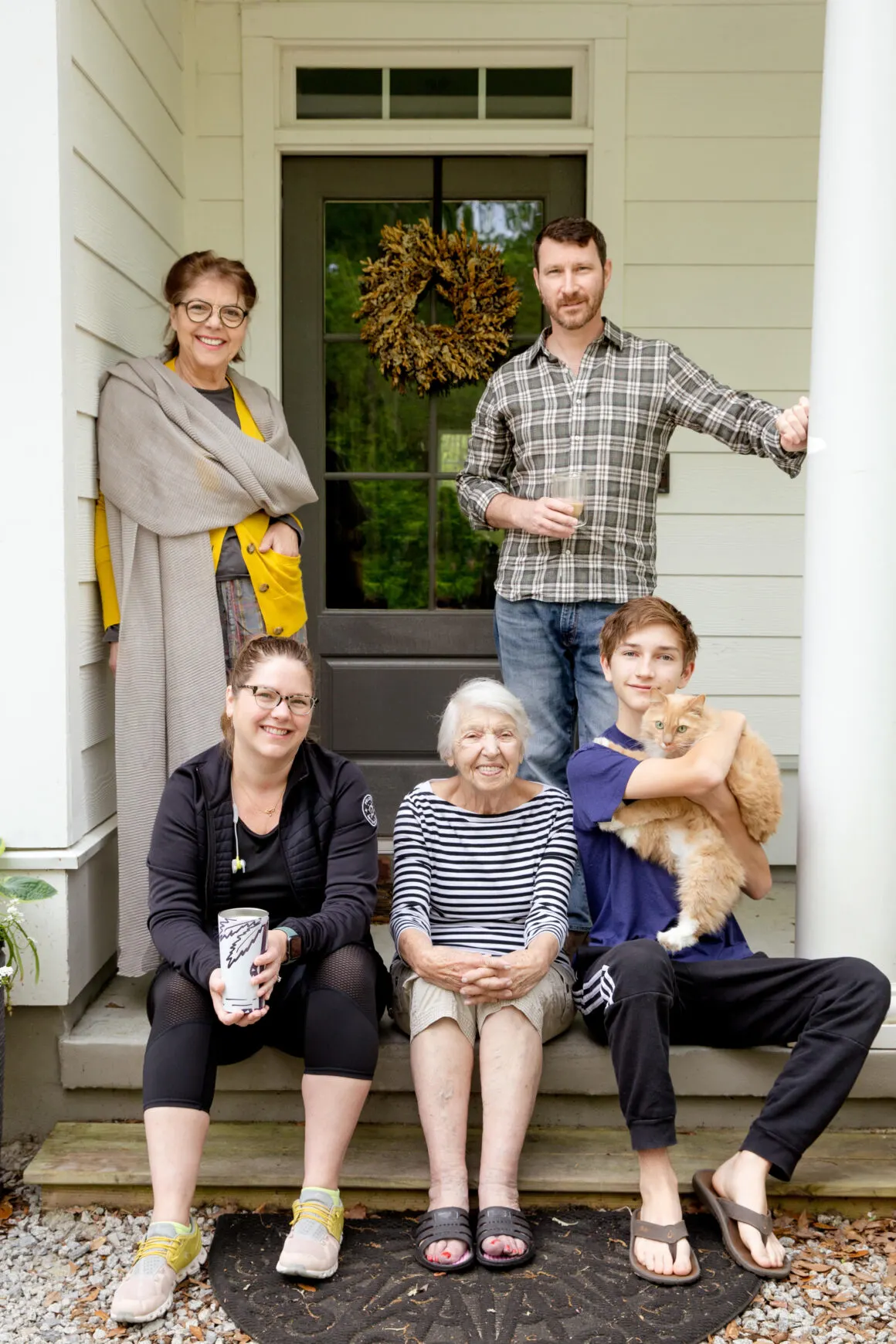 Episode 007:
The Beauty of Living with a Multi-Generational Family with Erika Firm and Making It Work
Welcome to episode 007 of Hey Neighbor where I chat with one of my very best friends, Erika Firm, about the many complexities of living in a four generation household. Erika lives with her husband, 16 year old son, mother and grandmother on Johns Island, South Carolina, just outside out of Charleston. In this episode Erika shares about the reasons her family moved cross country from San Diego and the beauty of living in a multi-generational home along with sharing she and her mom's best entertaining and party hacks.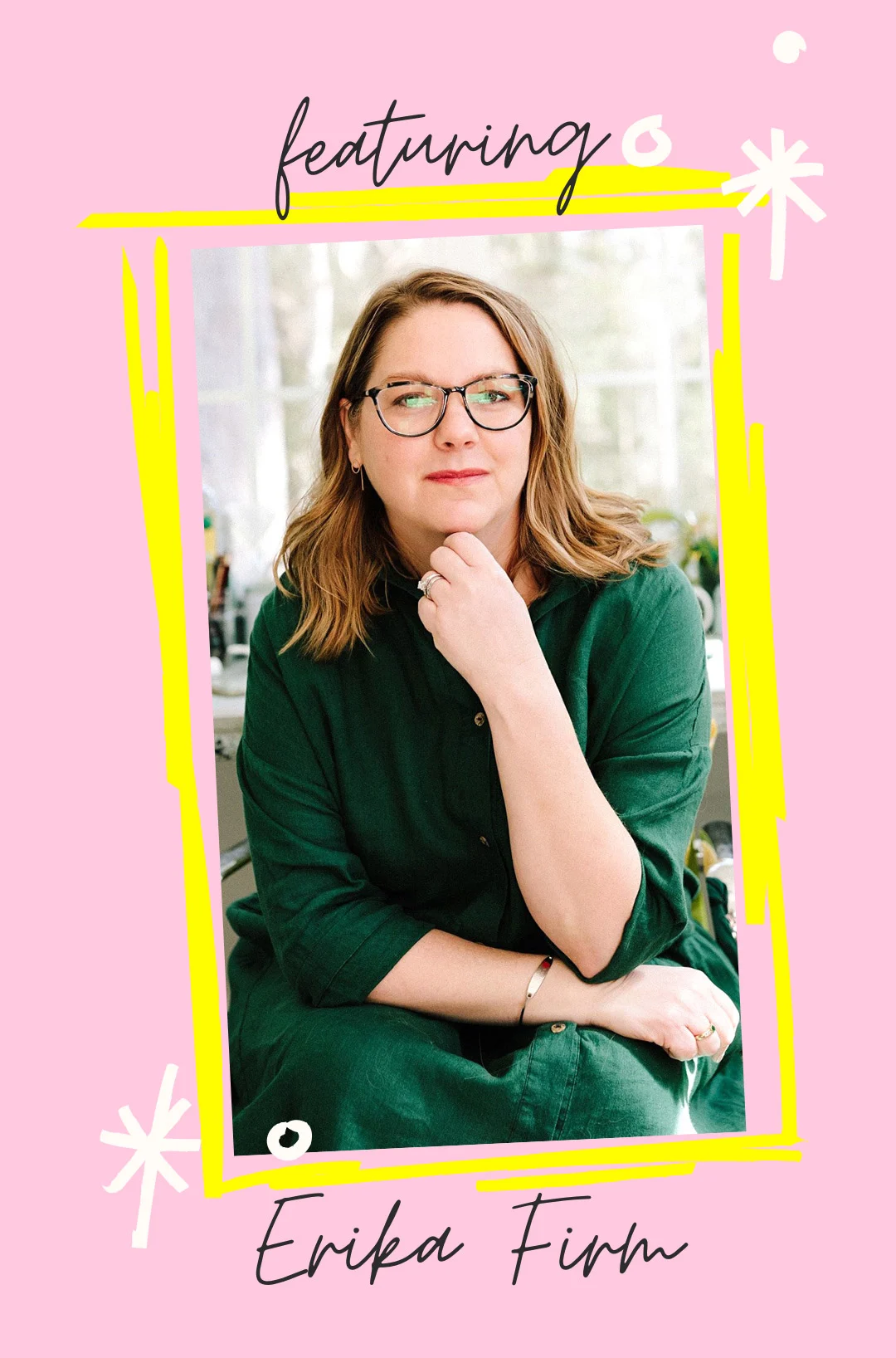 In this Episode, We Discuss:
Erika's background as a graphic designer and artist

Erika and her husband John's decision to move cross country

A brief look into being diagnosed with an auto-immune disorder and Erika's son Alexander's Crohn's disease and subsequent hospitalization

What it's like living in a four generation household and making it viable

How the COVID-19 pandemic is affecting their everyday norm, and what it's like for Erika's mother and grandmother to be living in this moment in history

The ways Erika's family balances living as a large extended family while also maintaining their own independence and interests

What Erika's mom, the ultimate hostess, would recommend always keeping on hand for impromptu entertaining

The annual meet and great parties Erika hosted for 10 years to coincide with the National Stationery Show in New York City

Erika and her husband John's love for a great cocktail and what they've been mixing up lately

Erika's tips for making entertaining as simple and stress-free as possible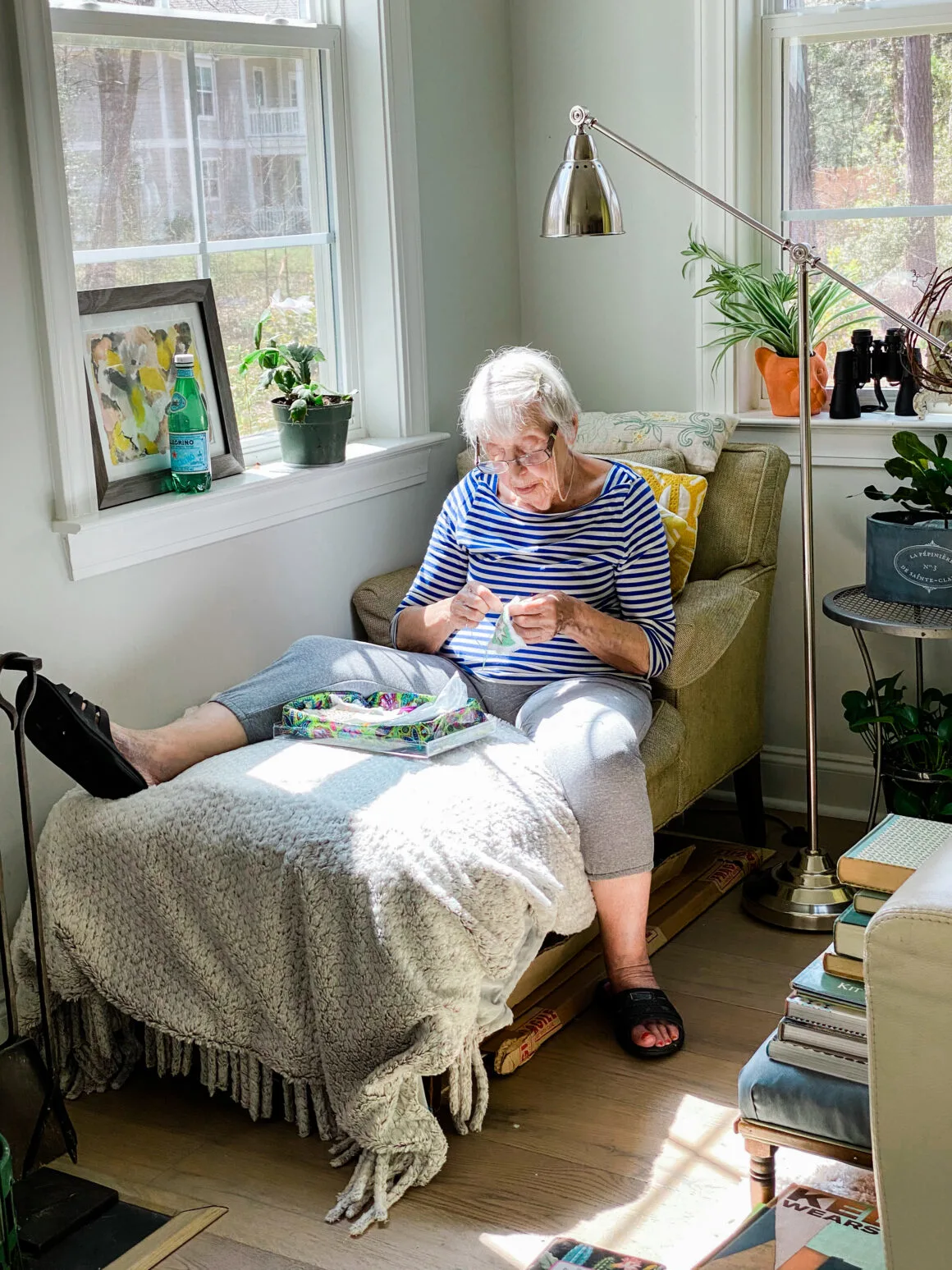 [Mémé Delphine]
Links of Note from this Episode:
The great cheese shop we both love in Charleston, Goat Sheep Cow
The Amazon Basics dinner plates I keep on hand for parties
The book Erika mentioned, The Design Method
Mine and Erika's favorite rum, Kraken
The gin I introduced Erika to that changed her life, Hendrick's
See past posts on The Sweetest Occasion featuring Erika
To check out Erika's work, visit her website Erika Firm
To follow Erika on Instagram, click HERE
Check out Erika's work with Minted
See Erika's work with Revel & Co.
To connect with me on Instagram, click HERE
Listen to this Episode:
You can stream the episode here or you can stream them on iTunes, Spotify, Google Play, TuneIn, Pocket Casts, and Stitcher.
You can also listen to episode 007 here:

Photography Credits
Porch photo by Karina Morazzi Schrafft
Photo of Erika by Elizabeth Ervin
Photo of Mémé Delphine by Erika