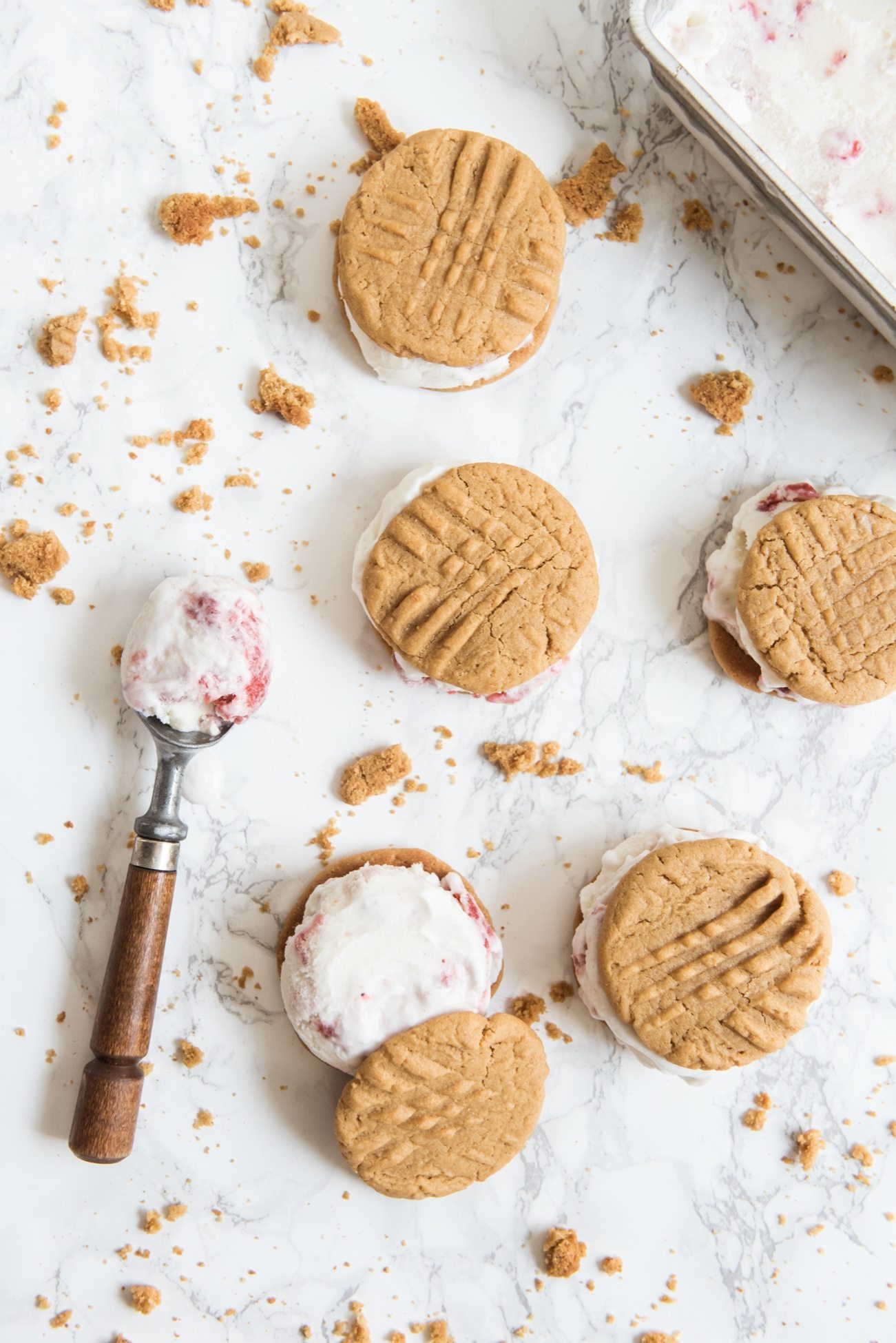 Over the weekend I made a whirlwind 62 hour trip to Round Top, Texas and back. I've been working on a couple of really huge projects behind the scenes, I haven't washed my hair in at least three days (dry shampoo, I love you), and my feet are still slightly swollen from traveling and lack of sleep over the last week. All of this to say, these peanut butter and jelly ice cream sandwiches are delicious and exactly what you need when you're exhausted and missing a few of the usually prominent bones on the tops of your feet. An instant pick-me-up! To keep things simple, you can use a cookie mix here. To keep things delicious, I highly suggest making the strawberry jam homemade. Then just smash cookies and ice cream together and eat them right away, or wrap them and stash them in the freezer where they'll keep for a few days.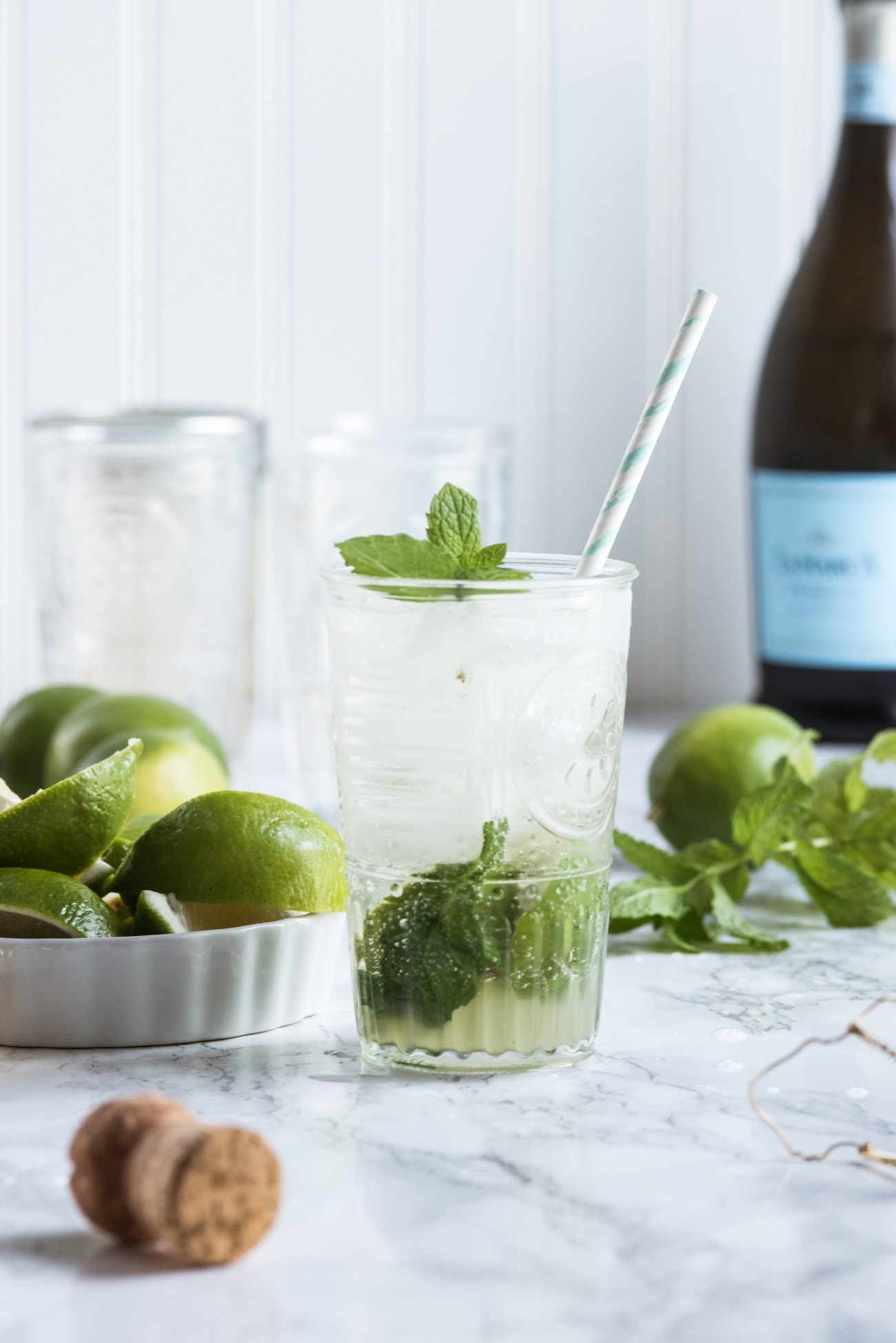 There's a great beachy, open air bar a few miles from where my sister lives in South Florida and the mojitos there are a force to be reckoned with. To be honest, I'm pretty sure there's nothing special about their mojitos except for the fact that you sip them under palm trees overlooking the water, but that fact alone sets them apart. These mojitos are special not because they make palm trees appear in your backyard, but because they are made with champagne (or your favorite prosecco) and that elevates them entirely. You can skip the traditional rum or keep it in the mix. You can make one just for yourself or a pitcher for all your friends. (I've included recipe variations for all of the above.) The key is a good simple syrup, all the fresh mint and limes you can get your hands on and, of course, those bubbles. Bubbly makes everything better and these champagne mojitos are proof of that!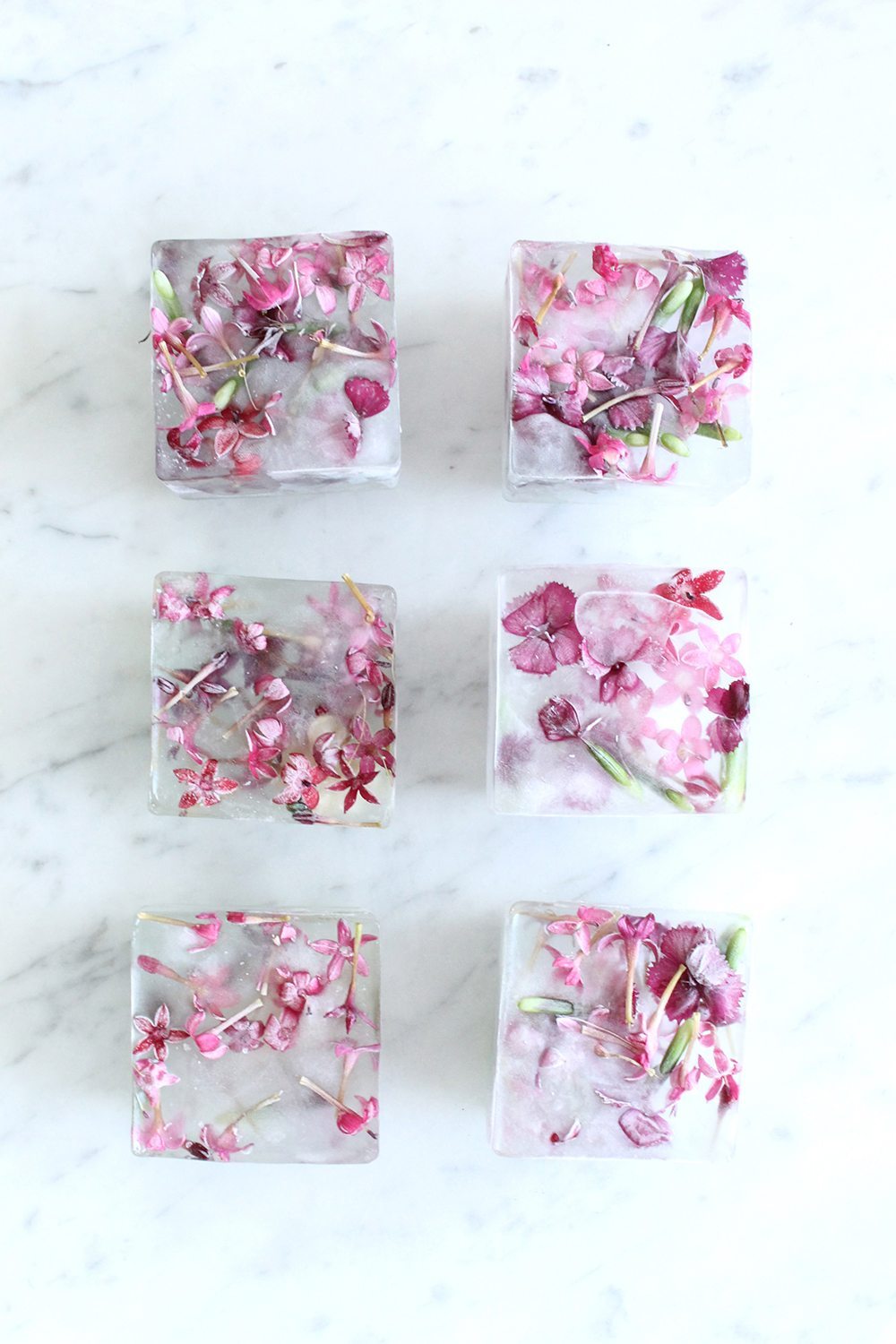 I remember on my inaugural trip to Europe as a young teenager being completely confused by Europeans and their penchant for room temperature beverages. Or rather, being confused by their confusion with our love for icy cold beverages. I have a serious love affair with ice. The frostier the drink the better! The fancy ice cube craze running wild these days? I am so completely into it. Not only does it look so incredibly pretty, but you're also left with a million or more flavor combinations for taking your summer lemonade and your favorite fruity cocktails to the next level. I personally like my ice cubes with fruit and herbs for even just sipping water throughout the day, but latte ice cubes and flower ice cubes and anything else you can freeze into a cube sounds pretty amazing, too! Here are 10 ideas to get you started…
Because I've already mentioned to excess that the 4th of July is one of my favorite days of the year, I'm going to be cutting out for the next few days. I'll be here on Wednesday following a long holiday weekend where I hope there are copious fireworks and champagne in my future, in addition to a bunch of work I need to tackle behind the scenes for some big upcoming projects I can't wait to share with you. Have you been following along on my Instagram Stories? We put in a new back patio this week and I've been sharing updates on the progress there. I'll be sharing more over the weekend so you can see how it's coming together since I know so many of you love these home renovation sneak peeks. In the meantime, here's wishing you a beautiful 4th of July weekend for those of you here in the States! I'll leave you with some of my favorite things from the week.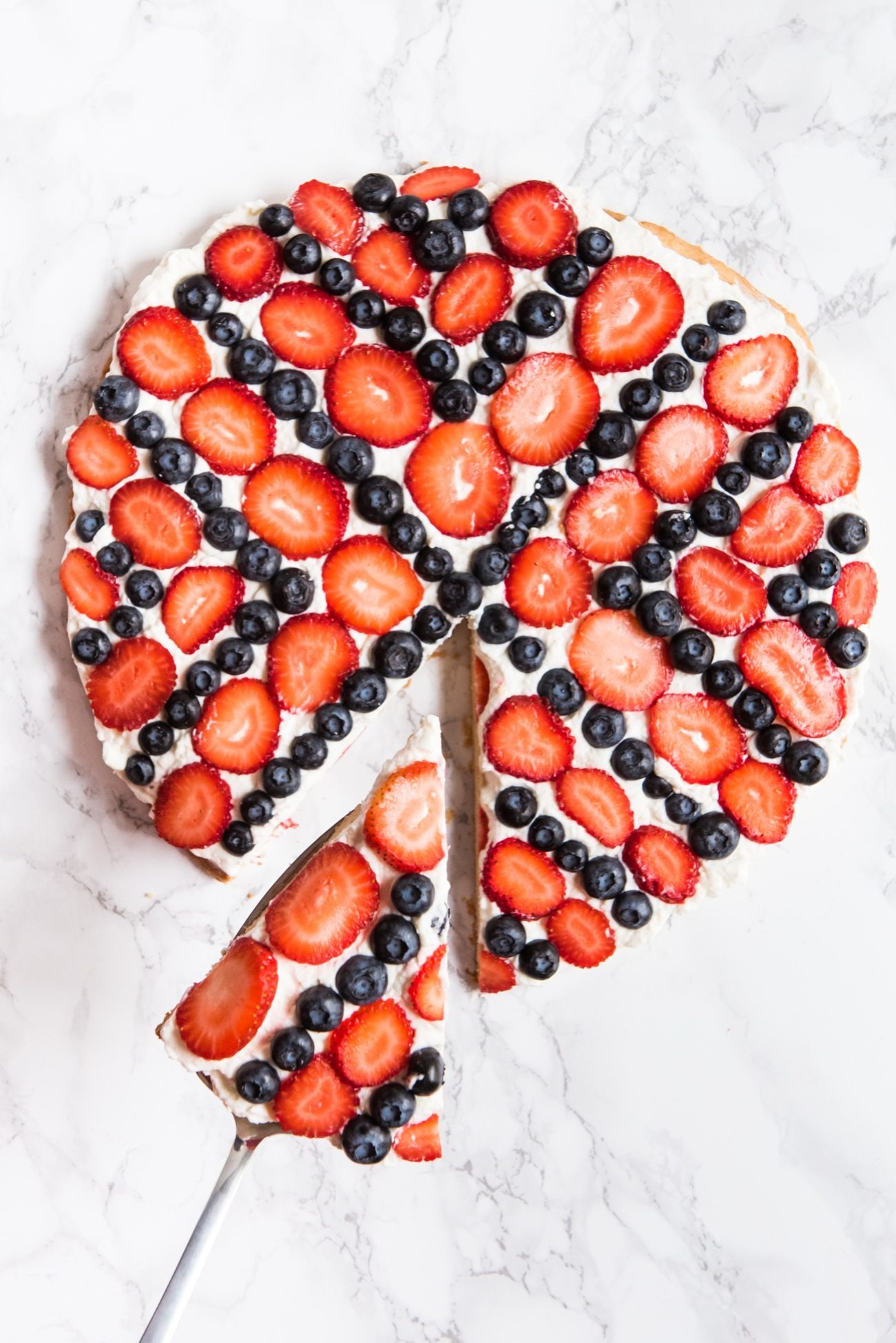 Ok, admittedly I'm kind of a sucker for a well done red, white and blue 4th of July dessert. Does it get any more patriotic than that? I'm saying no! I made this sugar cookie fruit pizza with rows of blueberries and strawberries intended to mimic some kind of cool, vintage Americana quilt and I'm kind of thinking I hit the nail on the head with this one. (Feel free to chime in and commend my efforts should you feel so inclined!) The topping is a whipped cream and cream cheese combo spread over top of a sugar cookie base. A sugar cookie base that I made from a mix, because simple is as simple does and I wanted this one to be especially easy and quick for you to pull off. The result is a sincerely tasty dessert that you can bring together in under an hour, and you can even prep the berries and the cookie crust the night before. This also makes a perfect bring-along dessert if you're attending a 4th of July party instead of hosting so make sure you give this a try! You'll love it. Promise.
The Sweetest Occasion on Instagram
Catch up on the Latest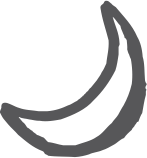 Back to Top