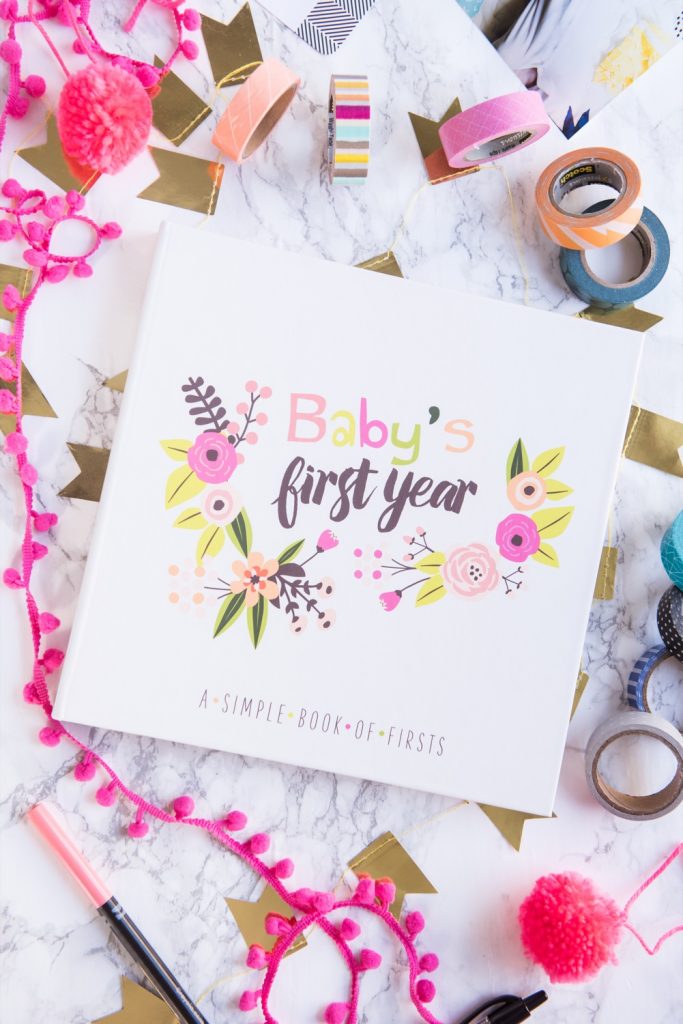 Back when I was still pregnant with Emerson, I started hunting in earnest for the perfect baby book. I wanted something that would be special for her as she grows older and wants to flip through the pages, but frankly, I know myself well enough to know that keeping detailed records, creating monthly scrapbook pages or in some other way extravagantly keeping memories in a physical way was never going to happen. I finally picked the Lucy Darling Little Artist Memory Book, which is easily among the best baby books out there.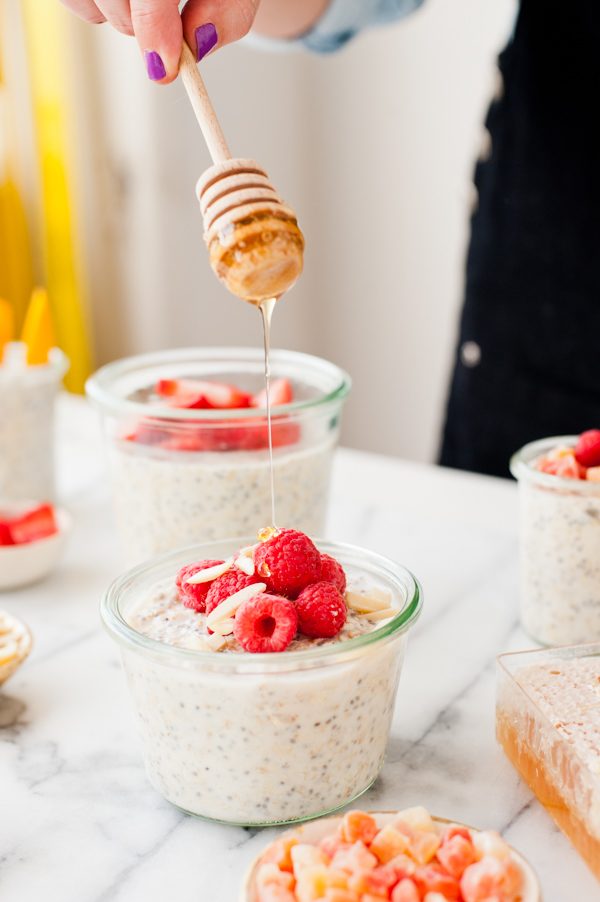 For those of you who have been missing my traditional Friday link love posts (which came up several times in the reader survey recently), please know that I'm working on some really fun new content when the site relaunch goes down in a few weeks! (Let's just call it a month, because my hunch is that's where we're going to end up.) I'm going to be keeping much of the content you love, bringing back a few old things with a new spin, and working in some new ideas that I hope you love. As of this week, and one epic day-long shoot on Wednesday, I'm working on video content, too!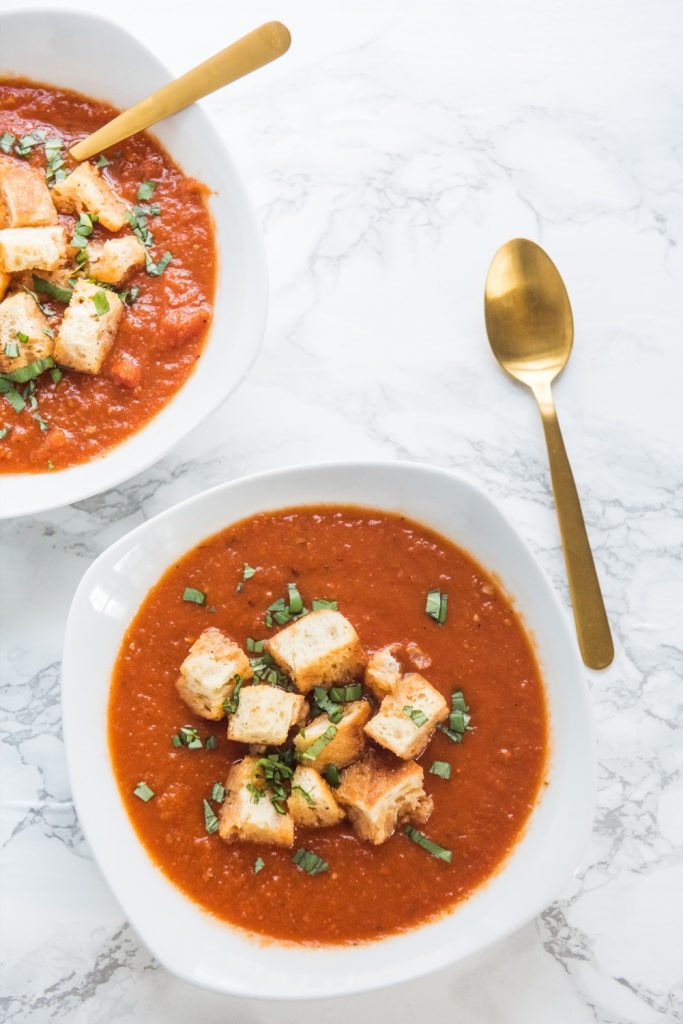 An alternative title to this post could easily be, "Best Ever Vegan Tomato Soup." Because it is indeed the best ever and it is indeed vegan. It's also about the easiest thing to make that there ever was, even if you wanted to make a big pot on a weeknight. The basis is a bunch of roasted tomatoes, onions and garlic. Drizzled with olive oil, sprinkled with salt and pepper and bursting with flavor. I like a variety of tomatoes (such as tomatoes on the vine, cherry tomatoes and little heirloom tomatoes) for little extra depth of flavor, but truly you can use whichever kind of tomatoes you have on hand or that look good in the grocery store. A big bowl topped with French bread croutons makes a meal unto itself or the perfect accompaniment to a grilled cheese sandwich. (I'll be sharing one of my favorite grilled cheese recipes next week! Yum!)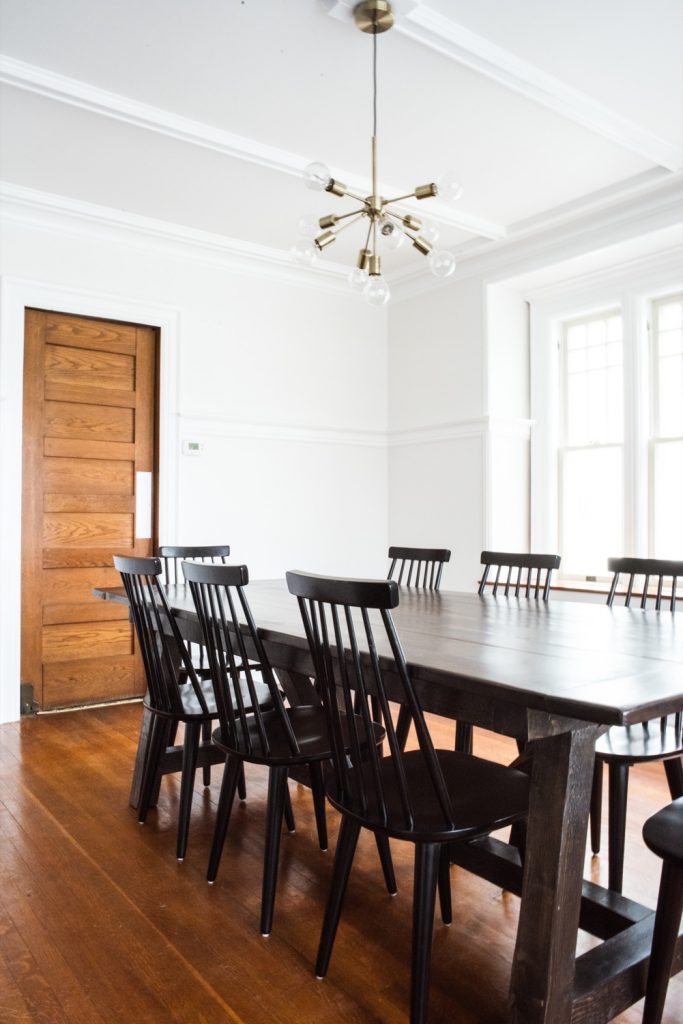 Today's post is long overdue, but no less exciting – the completed renovation of our dining room! Our dining room is easily one of my favorite rooms in our house and one where we spend a lot of time. Unlike a lot of people, a majority of our meals are actually eaten around our dining room table and we also play cards here a lot on the weekends. The kids can be playing a board game on one end while we're playing rummy at the other and it acts as the perfect hub for entertaining, eating, and lounging. Because I'm getting ready to make some final decisions in this space regarding curtains, a big area rug to anchor the room and art, it seemed like the perfect time to take a look back at what this room looked like when we closed on the house and what it looks like now.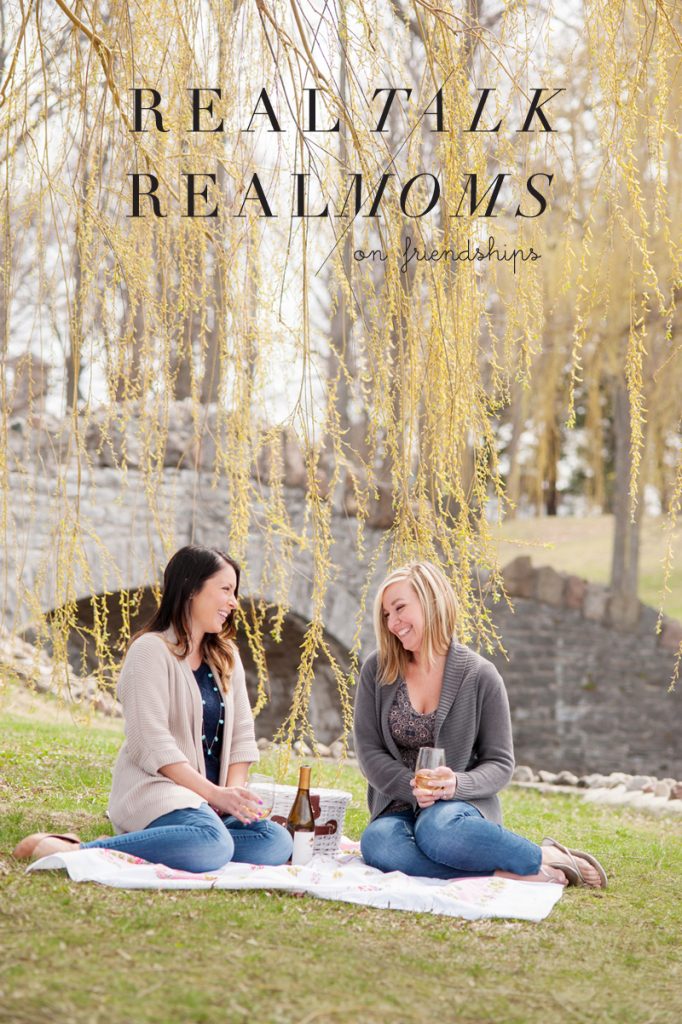 Guys, I am so excited to be joining up with an insanely talented group of moms for the Real Talk with Real Mom series spearheaded by my friend Jen of The Effortless Chic. Most of these ladies have been blogging together about motherhood for a year or more now, and I'm really looking forward to being part of the pack. I'll be using this as an opportunity to talk more about about the various issues, large and small, surrounding motherhood (and how I try not to screw up my kid) on a monthly basis in a way that is hopefully an interesting read for you. My monthly posts will also link to each of the other participating moms so you can read their stories and perspectives, too. This month we're all dishing on friendships and, quite honestly, this could not be a more timely topic for me.
The Sweetest Occasion on Instagram
Catch up on the Latest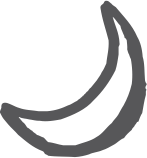 Back to Top