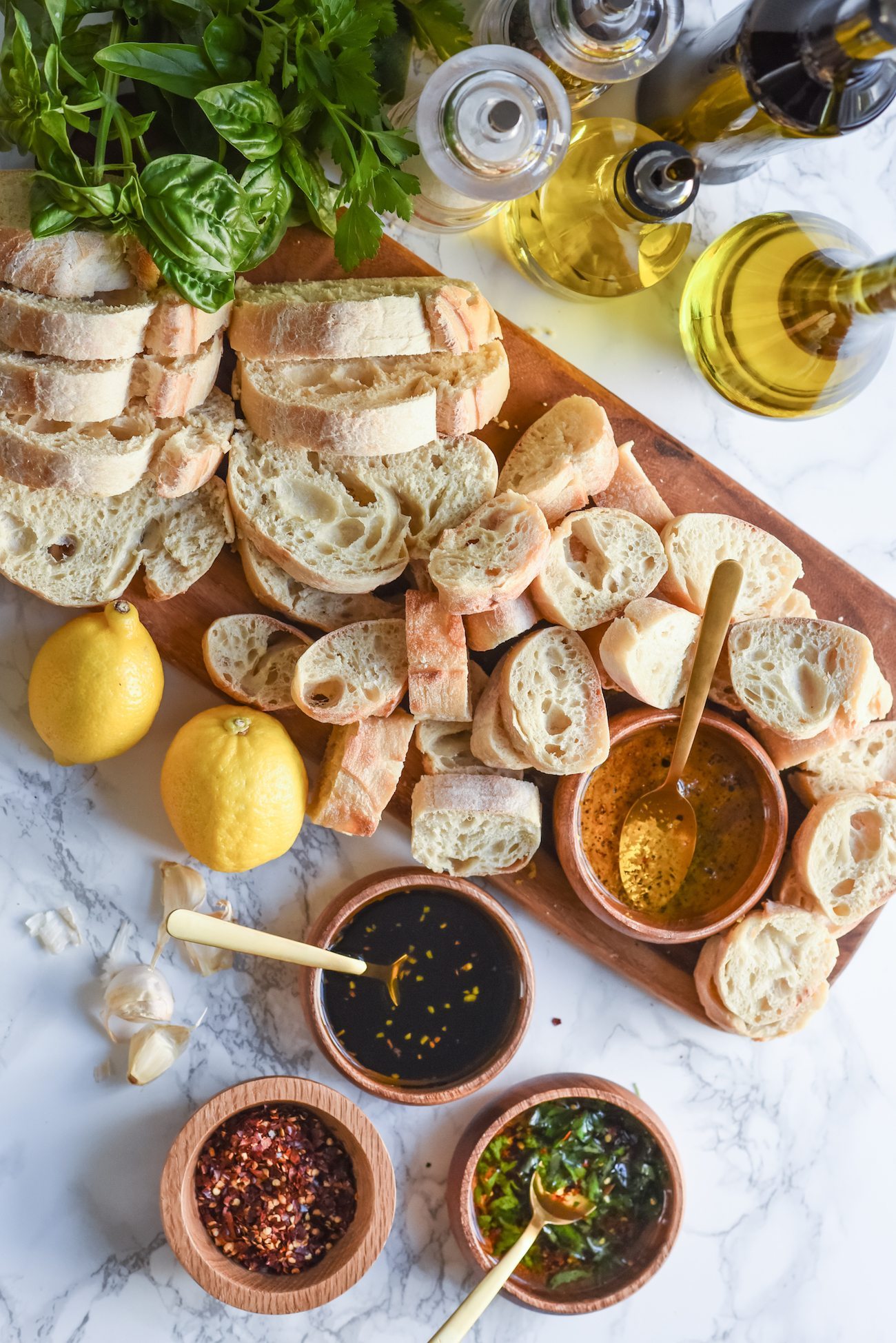 It's no secret that I love a good party appetizer, and I think the best are ones that are simple to pull together that still allow guests to try out a few different things. Enter this super easy bread and oil appetizer dipping station! You know those restaurants where you get to munch on great crusty bread and delicious flavored oils while you wait for your meal? That's totally the inspiration here. All you need is a few baguettes sliced up, olive oil and a bunch of yummy flavors to add into the mix like lemon zest, red pepper flake and minced garlic. Here I'm sharing a few of my personal favorite flavor combinations, but you should absolutely mix and match to your heart's content using your favorite herbs and spices. To serve everything, cute little bowls for each oil concoction (I'd suggest at least two or three) and a pretty wooden board piled high with bread will do the trick.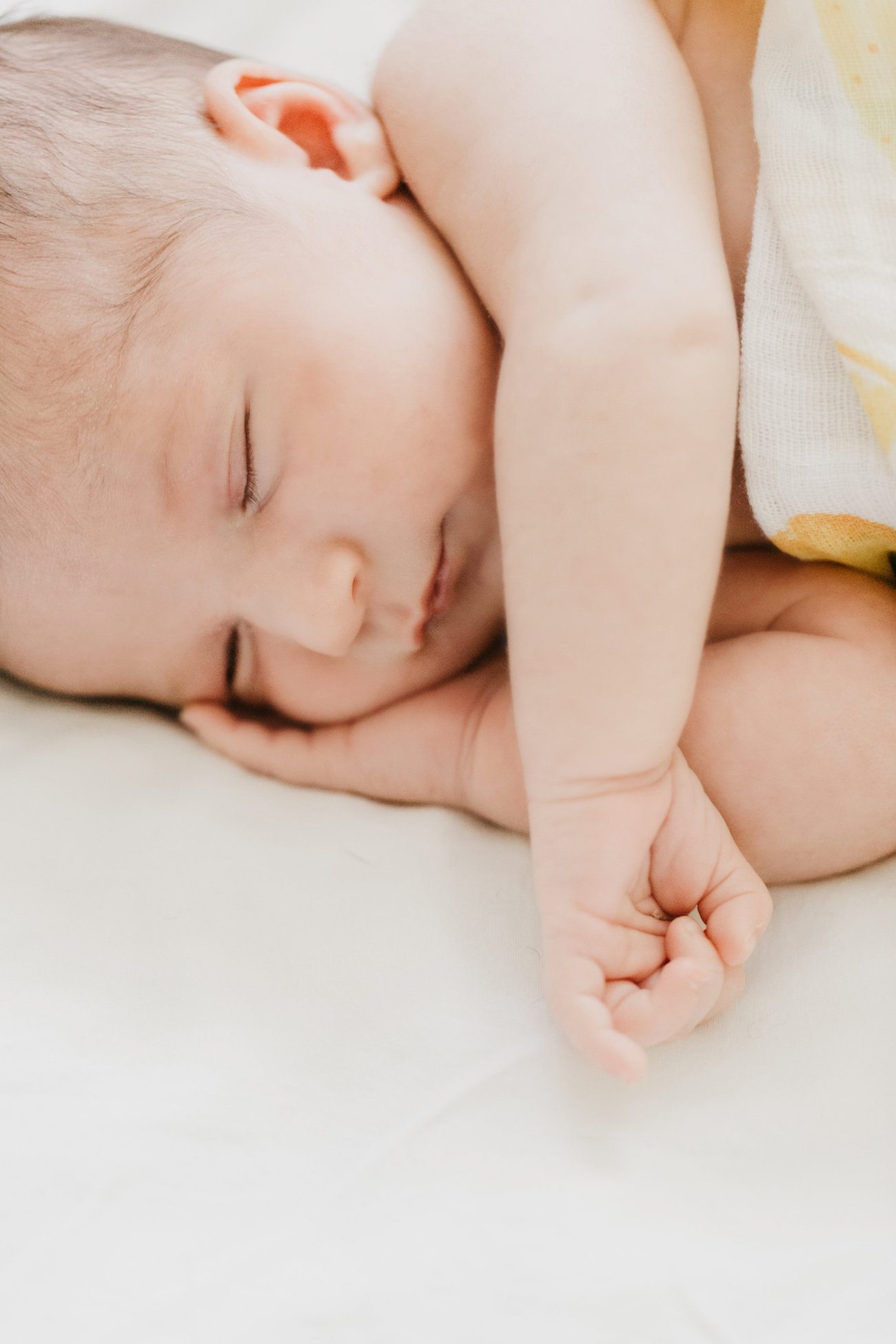 Writing this post today is one of those happy, emotional and surreal experiences that just make me love life. Friends, meet my sweet little niece, Marley Gray! Born on September 18th at 5:21pm, Emerson's baby cousin and new BFF clocked in at 7lbs 9oz of seriously beautiful baby. For those of you keeping track, yes! Em and Marley share a middle name, which was derived from our maternal grandparents' names (Gary + Kay) and I hope it always makes them feel close and special, like it's them against the world. Today I am so excited to share a bunch of photos of Ash, Justin and Marley, along with all the details on her adorable little nursery, which Ash and I worked on together from 1400 miles apart. (Big ups to secret Pinterest boards!) From the beginning Ash was really drawn to mostly neutral nursery spaces with loads of texture and sweet little details. She definitely did not want anything that was pink or screamed girl, but she did want it to feel playful and fun which is where the touch of tropical comes into play. Scroll through for all the insanely beautiful photos from Jessica Bornder Photography, and you'll find all the shopping links below. Welcome to the world, Marley! You are so so very loved.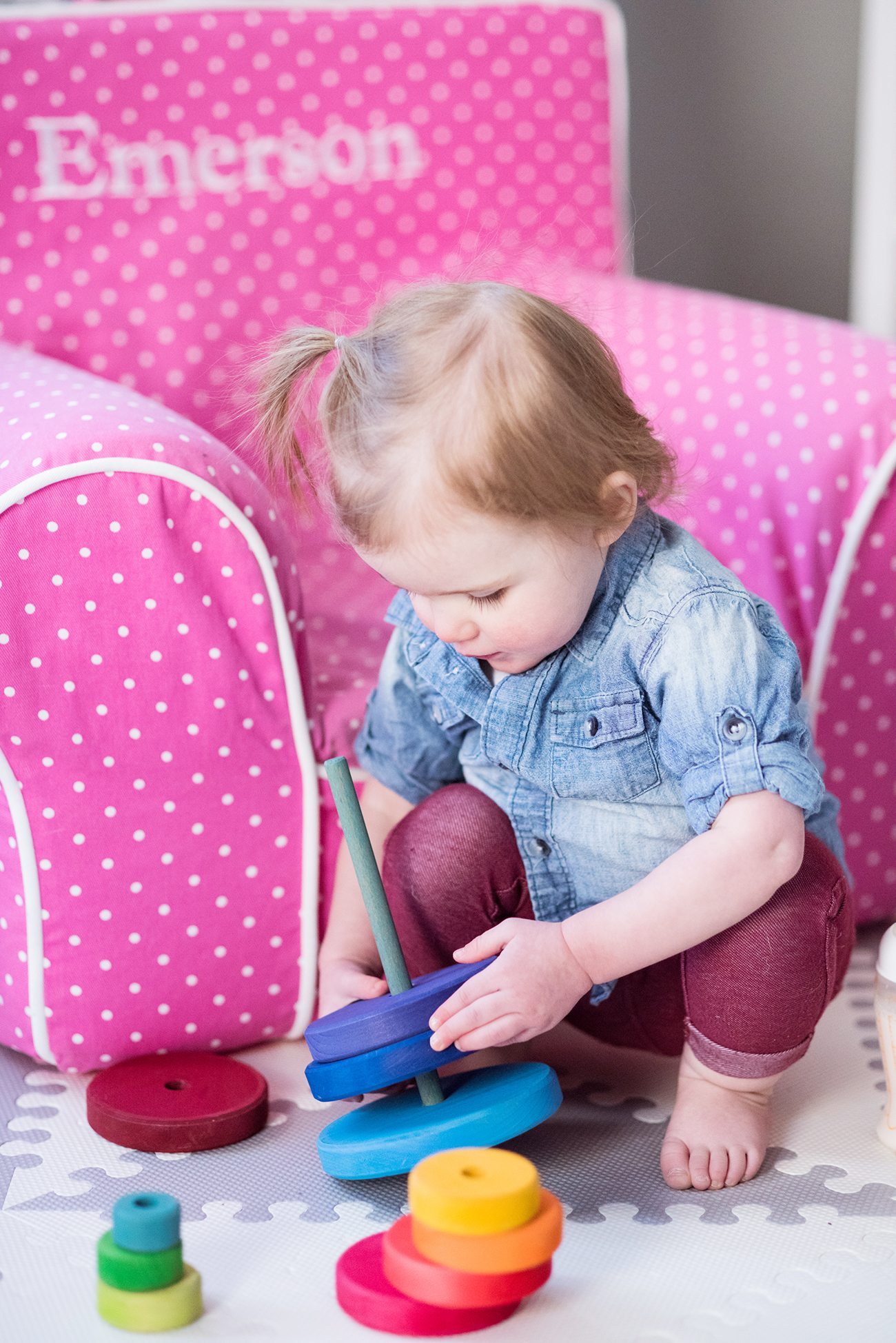 In a shocking turn of events, our sweet little Emerson turns two in just a few weeks. Two! It is so so true what they say. The days are long, but the years are short. It's immensely bittersweet for me, which I'll ruminate on at great length as her birthday approaches, but suffice it to say that I love watching her grow up, I just wish it were happening a little slower. (Classic Mom feels, I guess.) As I prepare her little wish lists for her birthday and Christmas for grandparents, aunts and uncles, I realized it was perfect timing to share some of our favorite toddler toys! I am really committed to the idea that fewer, higher quality toys (and things in general) is the way to go, both from the standpoint of not wanting to waste money on things that feel really disposable, but also because it helps keep clutter in check. I am someone who gets really stressed out by visual clutter, so choosing toys that look great, function even better, keep her happy and are easily tucked away at the end of the day keeps me feeling sane. Plus I love that idea that we try to mostly select toys that are really well made and could easily be passed down to her kids someday. I am all about that nostalgia life. Keeping reading for a bunch of our current favorites and please comment with links to your favorites so I can check them out!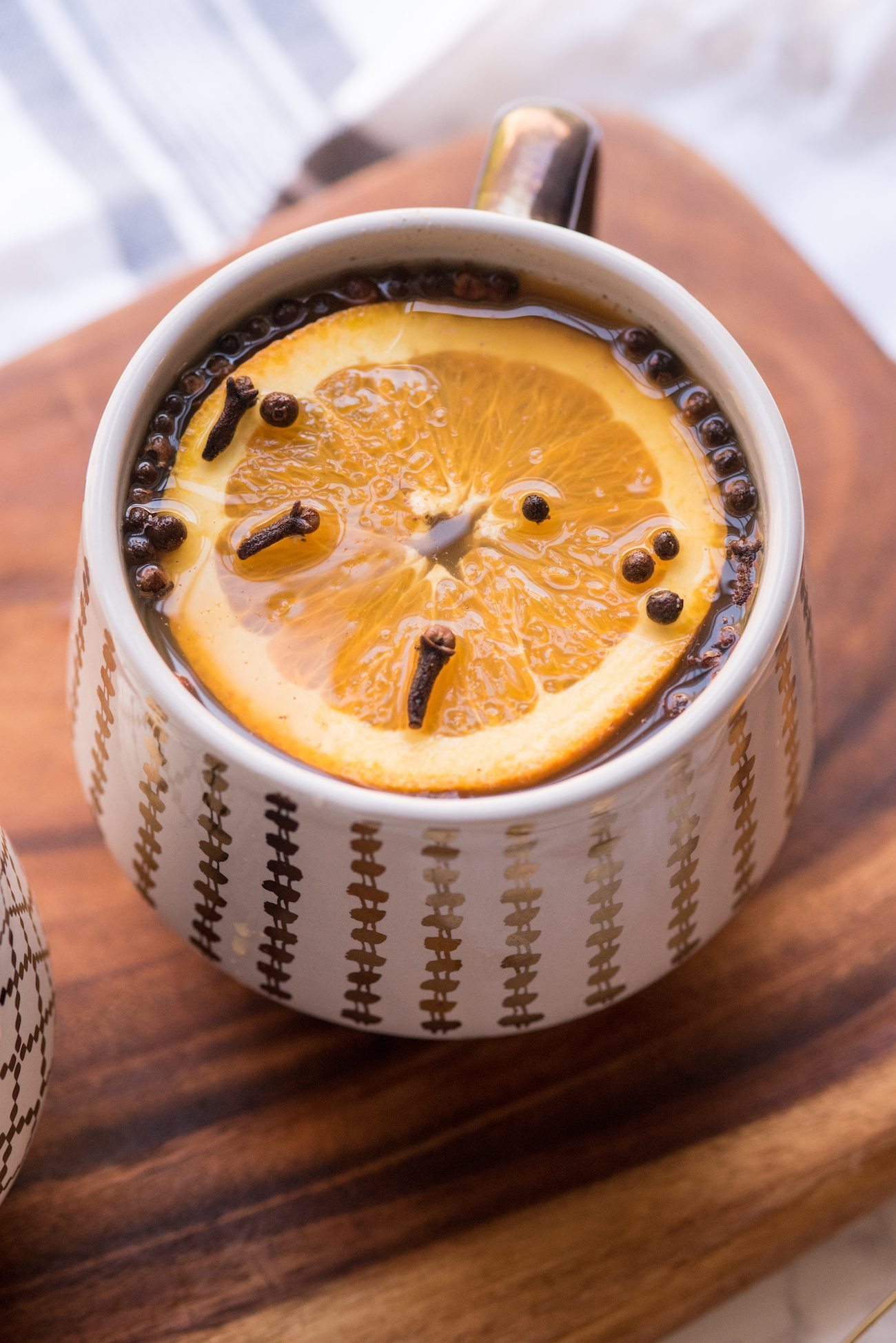 Making homemade mulled cider is one of those feel good fall traditions that just feels so right this time of year. It's such a simple thing to do, mixing cider and spices and fresh orange slices, but it elevates the whole experience. Today I'm collaborating with my friends at Truvia to share my go-to mulled cider recipe, with fewer calories and less sugar! It's simple enough to make on the stovetop, but it can easily be made in a slow cooker, too, so you can revisit it all day and keep refilling your mug. I made mine with Truvia Brown Sugar Blend so it's sweet, but tart, spicy but citrusy and just the very definition of delicious. For an adult twist, you can add a generous splash of good brandy or spiced rum to your mug, which I find particularly appropriate on chilly fall evenings or when you get home from trick or treating with the kids and need a little warm up from the inside out. And, because it's made with Truvía Brown Sugar Blend, a yummy blend of Truvía Natural Sweetener and brown sugar with 75% fewer calories than traditional brown sugar, you can sip to your heart's content with a lot less sugar.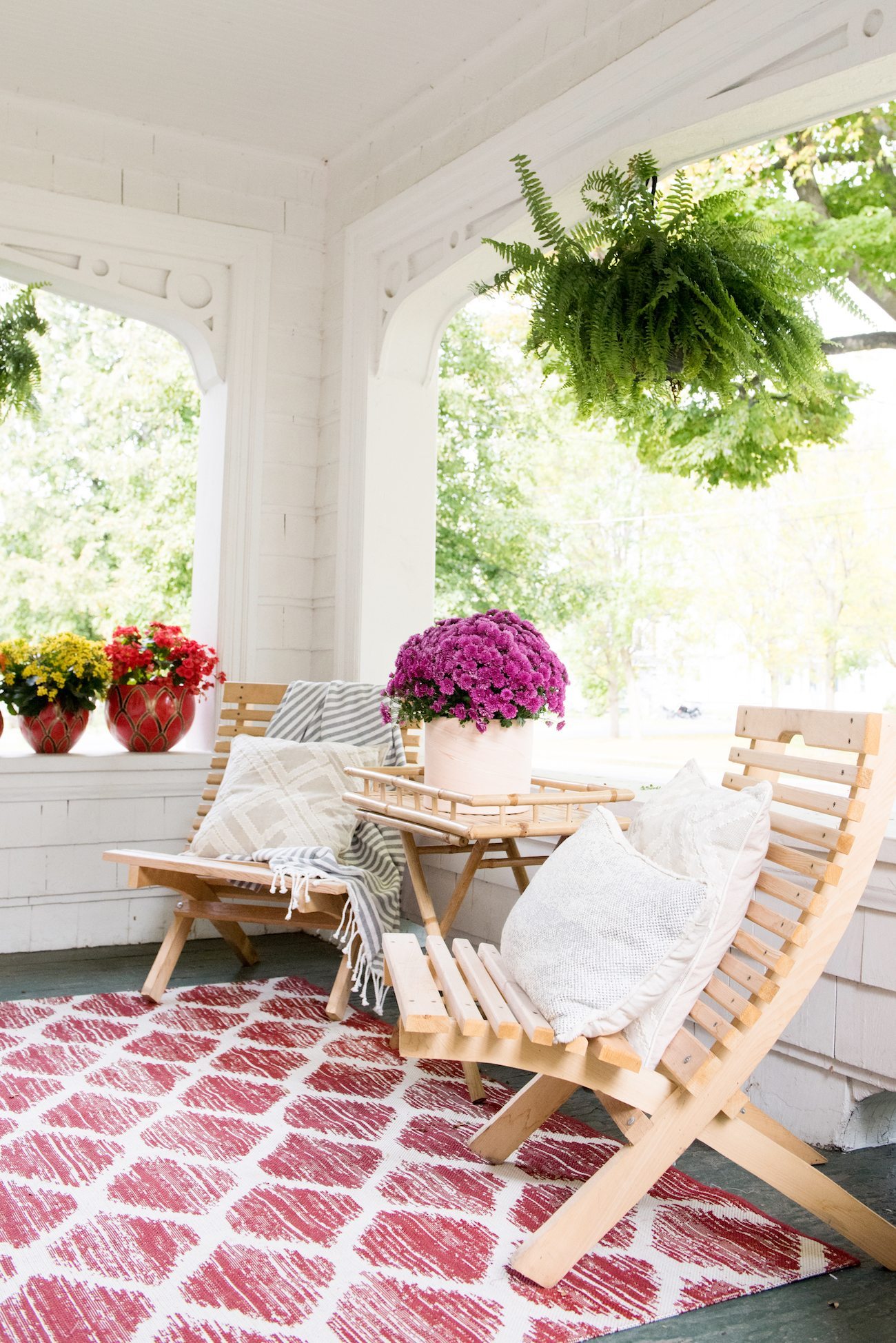 Hello, friends! It has been such a whirlwind in our world over the last few weeks, but we shot these photos of our fall front porch decor a while back and it feels like high time I give you a little peek at our house all decked out for fall. At least, my version of "decked out" which is probably a bit simpler than most of the front porches you'll find on Pinterest this time of year, but that's how I like things. Oh, p.s. We got married! If you haven't yet seen it you can catch the quickest sneak peek on Instagram, and I'll be sharing a few more photos here and there while we wait to get our hands on all the amazing photos our photographer shot. Because we had our wedding at our home, I wanted every aspect of our exterior decor to feel warm, welcoming and cozy, so taking some time to really make the front porch feel inviting was important to me. I used a lot of pieces we already had and just made sure to add enough color and texture to give it that warmth that fall begs for. (Keep scrolling for all the details and shopping sources below!)
The Sweetest Occasion on Instagram
Catch up on the Latest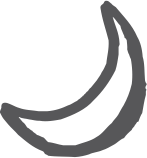 Back to Top