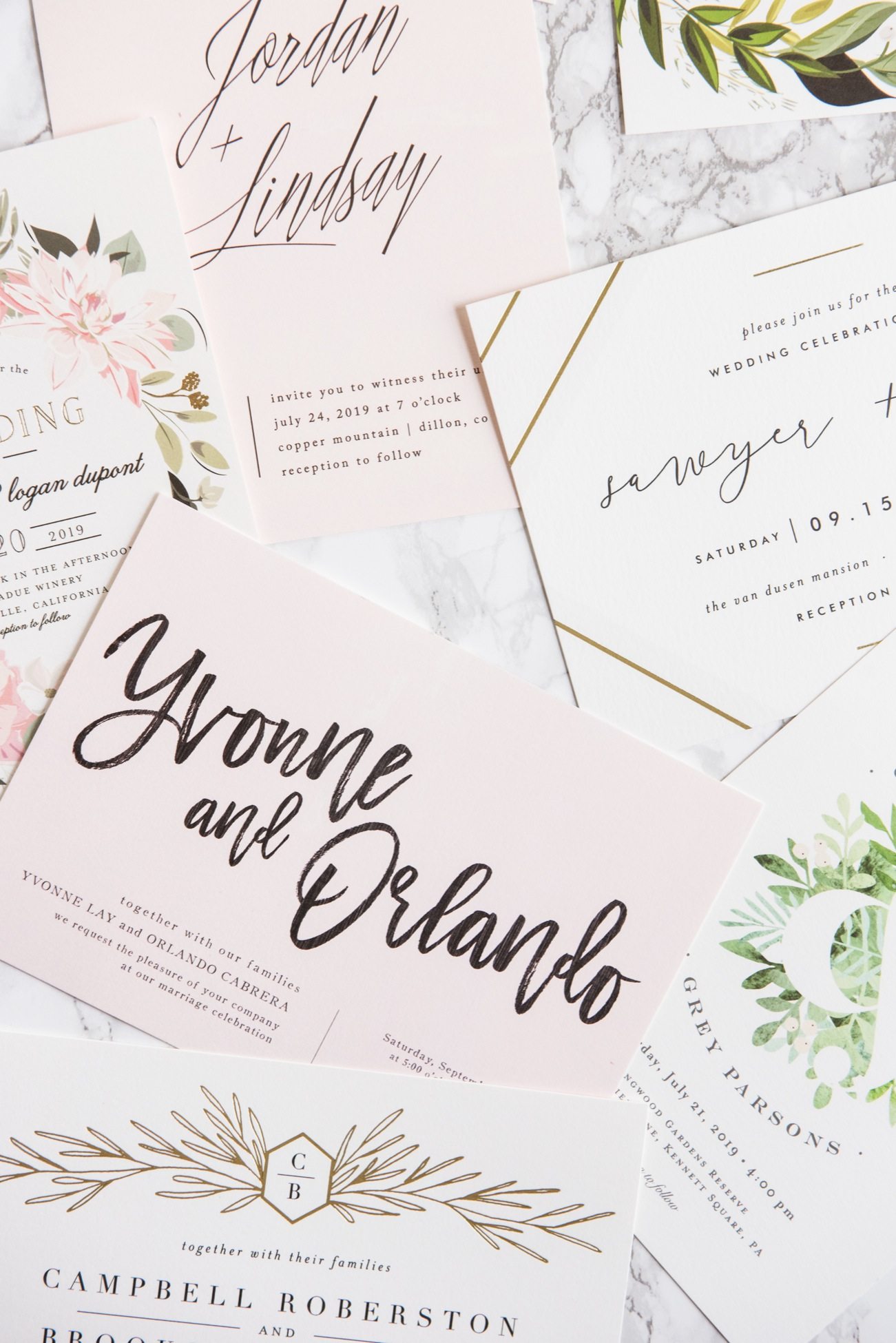 Since first announcing way back in February that we're getting married, I have updated you precisely zero times on the details. In short that's simply because we changed our minds approximately 427 times over the last several months about what we're doing, how large our guest list is going to be and how everything is going to play out. Budget is a major factor (since we have a kids who always come first and a house we're constantly working on), and stress is also a major player, too. Between my time as an event planner and helping friends and family with their weddings, I've planned and executed something like 100 weddings. So while I'm certainly no novice at organizing the details, I also know how stressful big lavish affairs can be and I just don't want any of that excess emotion and pressure clouding the experience for us. So we're skipping the formal dinner in lieu of an extended cocktail hour followed by a pub crawl. (More details on that soon!) We're planning a ceremony that will be really, deeply personal and probably a tear jerker. And it all starts with the perfect invitations!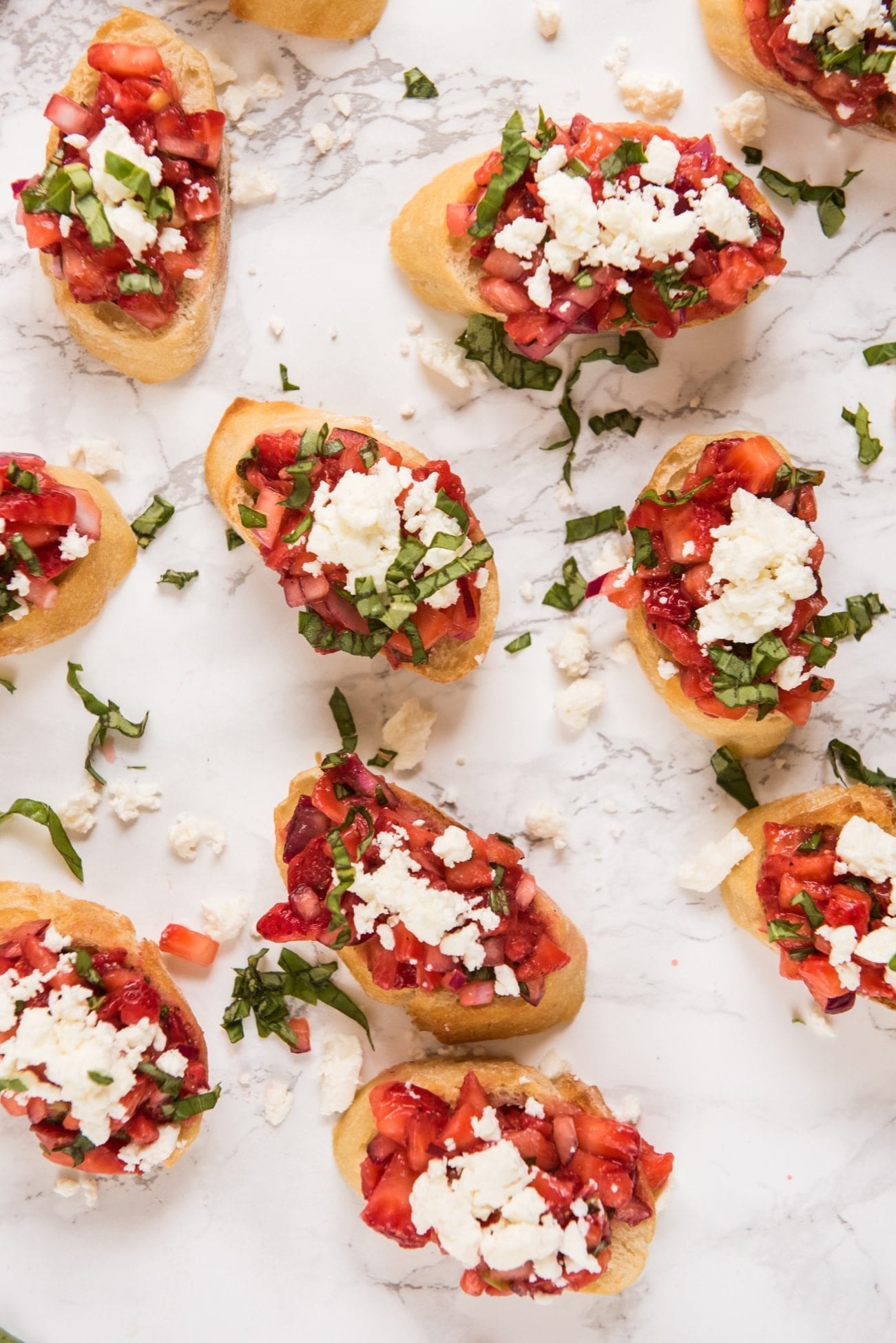 We had a whirlwind of a weekend, hosting two parties and inviting a combined total of over 60 people through the house over the last two days. This morning it is dark and stormy, and I rolled out of bed a solid hour later than usual. I guess 48 hours of intense back-to-back entertaining will do that to you! When we're throwing parties my rule of thumb is to keep the food simple, but also a touch unexpected and fun. It makes people feel special and gets them really excited to try something new. This strawberry feta bruschetta recipe perfectly fits that bill! It's a departure from the tomato-based classic, but it's equally, if not more, delicious. Plus, strawberries and feta always taste amazing together. In terms of prep, it's also very easy! If you can dice up berries, you can feel confident serving this bruschetta at your next get together.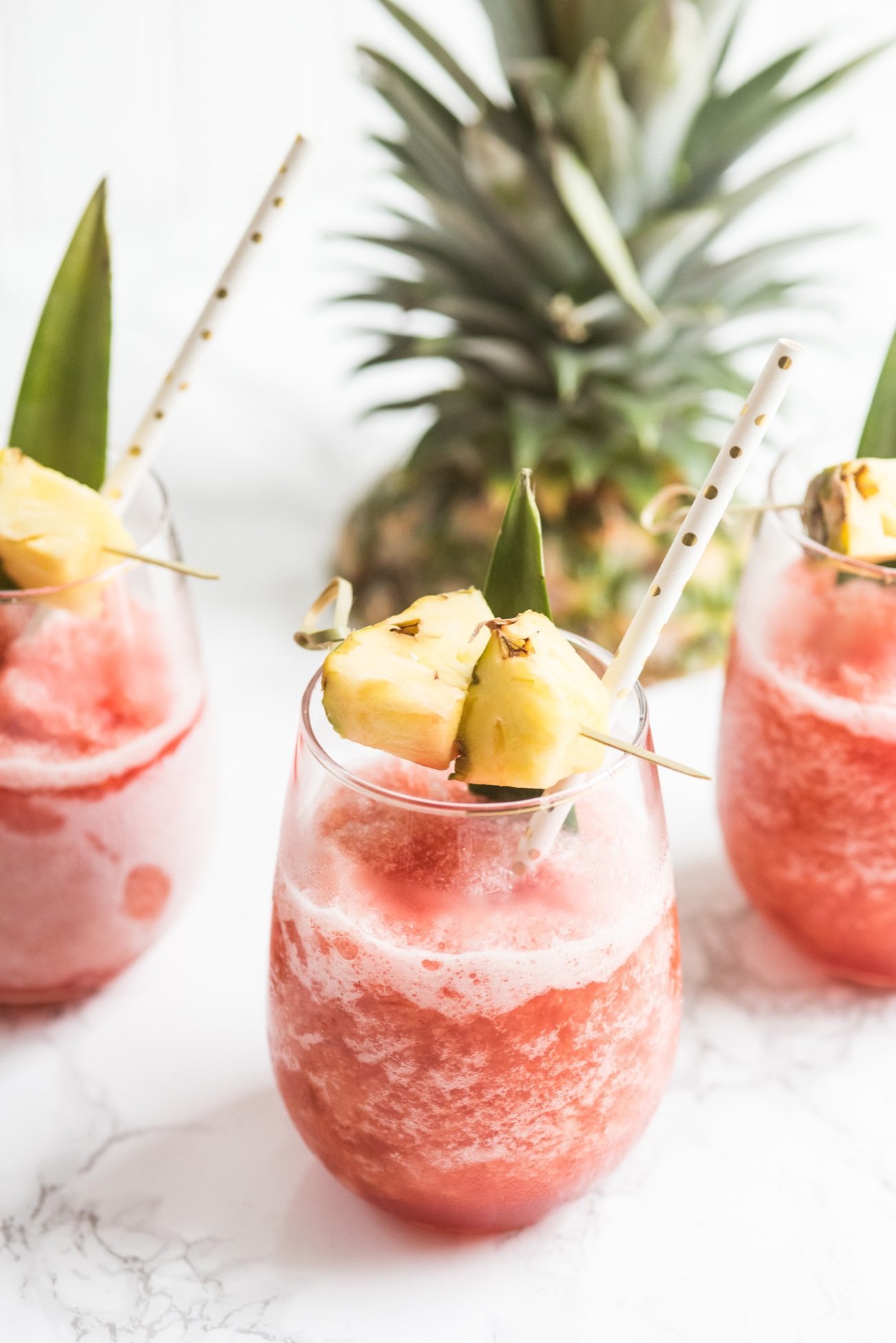 A few years ago Bob and I made our maiden voyage to Key West, which sparked a completely unexpected love affair with the Keys. I've been back since and have only fall more in love with the carefree, Cuban meets Caribbean vibe each time I go. This frozen tropical cocktail is entirely inspired by that same salt air in your hair, Jimmy Buffet music playing in the background experience that makes you never want to leave the Keys. In essence, this cocktail is a vacation in a glass. Because it's sweetened with Truvia Nectar, it's also a reduced sugar alternative to the typical sugar laden frozen drinks that seem to make the rounds ad nauseum in the summer months. Take it next level with a garnish of fresh pineapple and you're ready for vacation mode.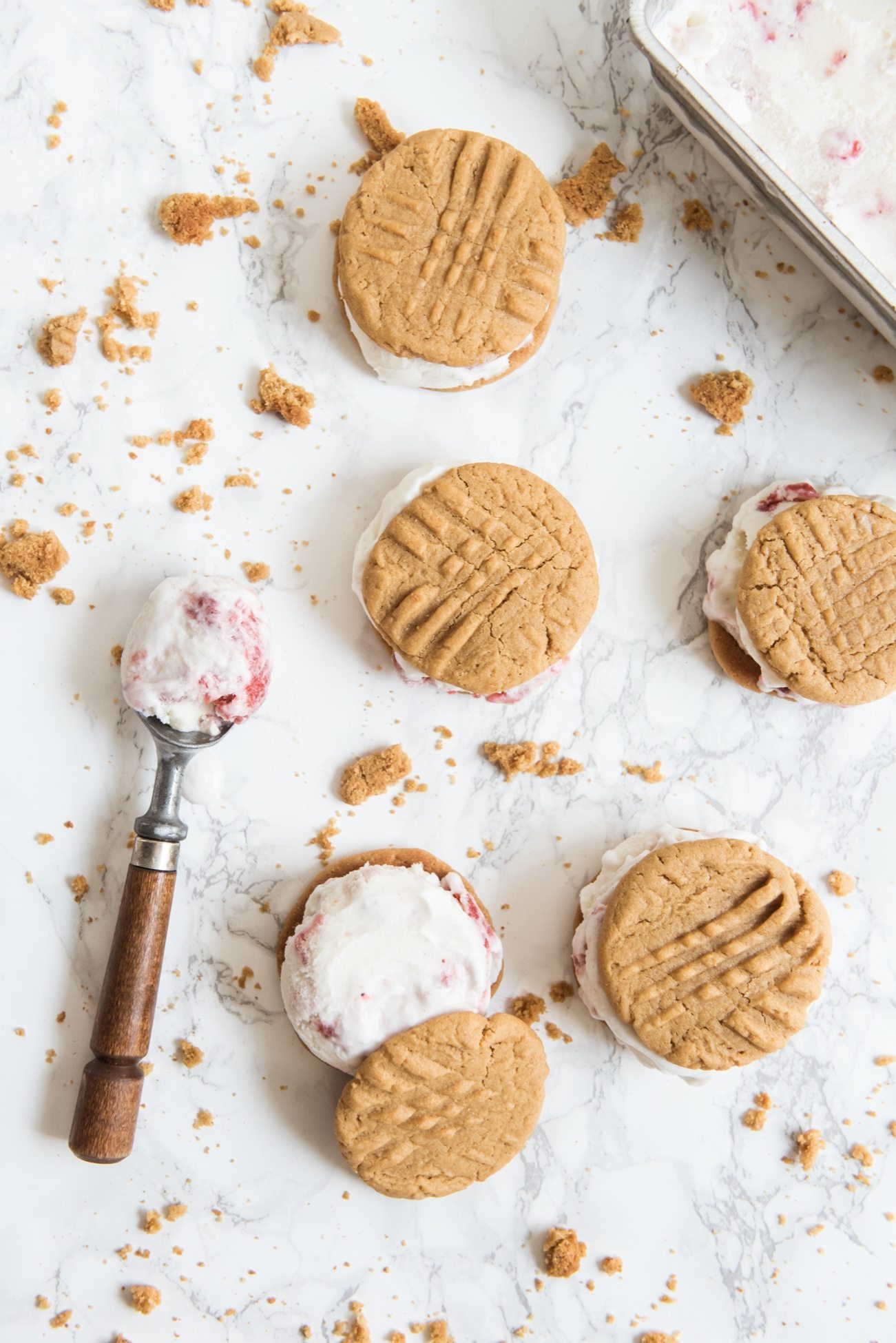 Over the weekend I made a whirlwind 62 hour trip to Round Top, Texas and back. I've been working on a couple of really huge projects behind the scenes, I haven't washed my hair in at least three days (dry shampoo, I love you), and my feet are still slightly swollen from traveling and lack of sleep over the last week. All of this to say, these peanut butter and jelly ice cream sandwiches are delicious and exactly what you need when you're exhausted and missing a few of the usually prominent bones on the tops of your feet. An instant pick-me-up! To keep things simple, you can use a cookie mix here. To keep things delicious, I highly suggest making the strawberry jam homemade. Then just smash cookies and ice cream together and eat them right away, or wrap them and stash them in the freezer where they'll keep for a few days.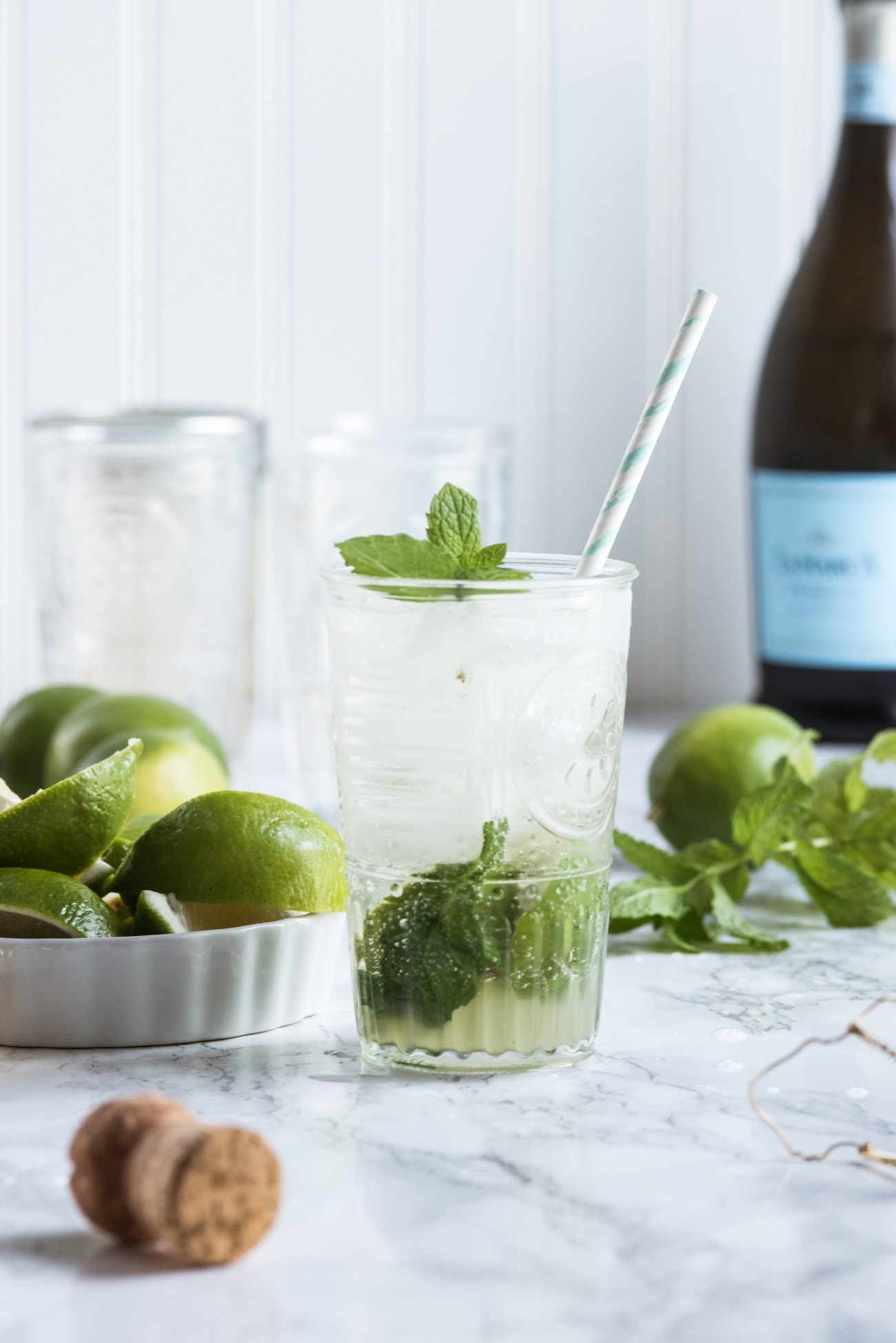 There's a great beachy, open air bar a few miles from where my sister lives in South Florida and the mojitos there are a force to be reckoned with. To be honest, I'm pretty sure there's nothing special about their mojitos except for the fact that you sip them under palm trees overlooking the water, but that fact alone sets them apart. These mojitos are special not because they make palm trees appear in your backyard, but because they are made with champagne (or your favorite prosecco) and that elevates them entirely. You can skip the traditional rum or keep it in the mix. You can make one just for yourself or a pitcher for all your friends. (I've included recipe variations for all of the above.) The key is a good simple syrup, all the fresh mint and limes you can get your hands on and, of course, those bubbles. Bubbly makes everything better and these champagne mojitos are proof of that!
The Sweetest Occasion on Instagram
Catch up on the Latest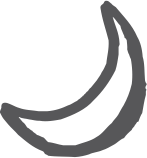 Back to Top