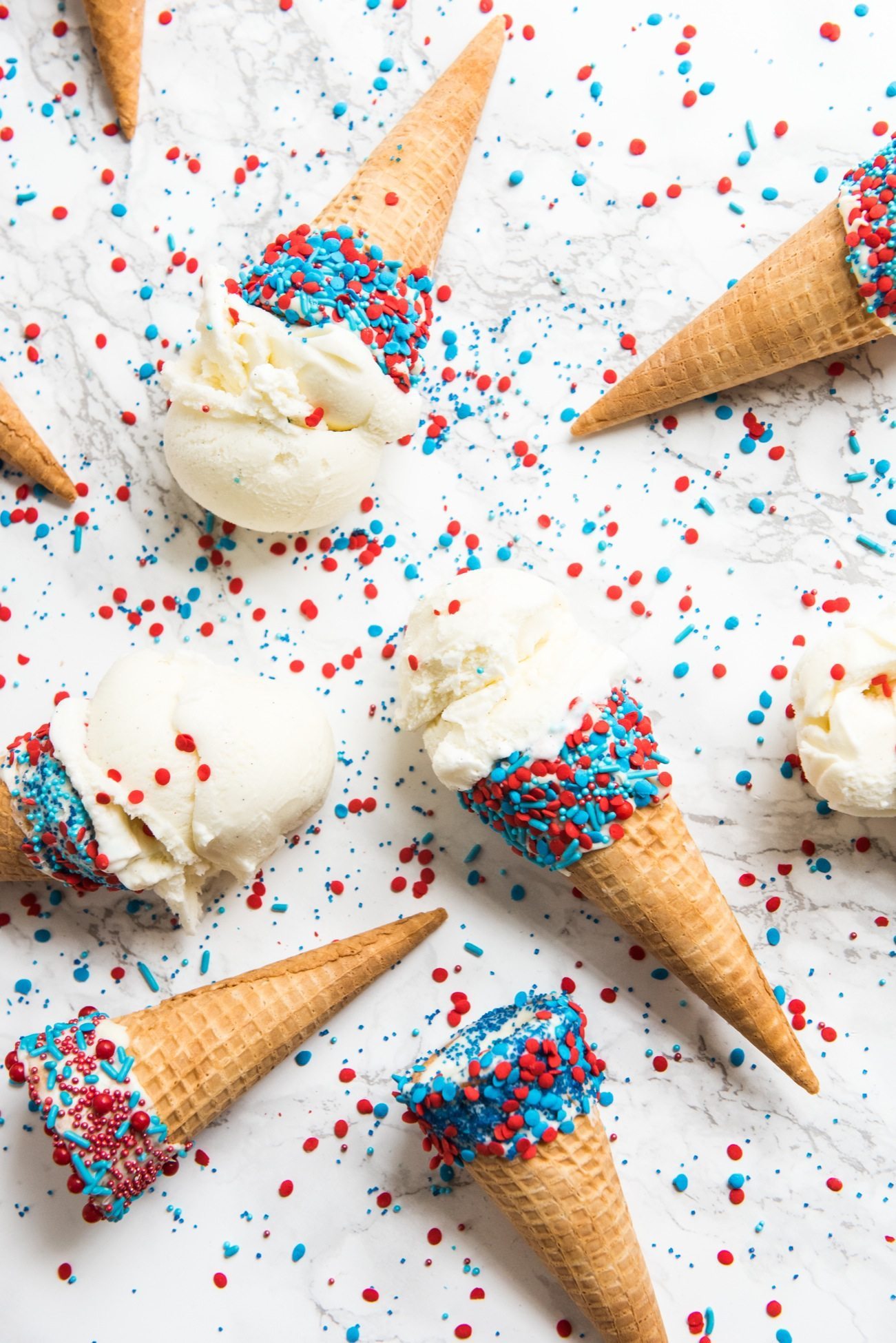 After Christmas, my favorite holiday is easily the 4th of July. There's just nothing more festive to me than fireworks and the general summer-inspired glee that comes along with celebrating the 4th. Even now as an adult, the grand finale of any fireworks display makes me clap with excitement, because basically I am a five year old kid on the inside. This year I'm excited about hanging red, white and blue bunting along our front porch for the first time, and I'm also excited about these ice cream cones. Nothing is quite as American as red, white and blue sprinkle dipped 4th of July ice cream cones, am I right? These are such a fun way to serve up even just a simple scoop or two of vanilla ice cream, and you can prep the cones the day before. All you need are sugar cones, white chocolate and all the cool sprinkles you can find. Stay tuned for more fun 4th of July ideas! It's about to get mighty patriotic about these parts.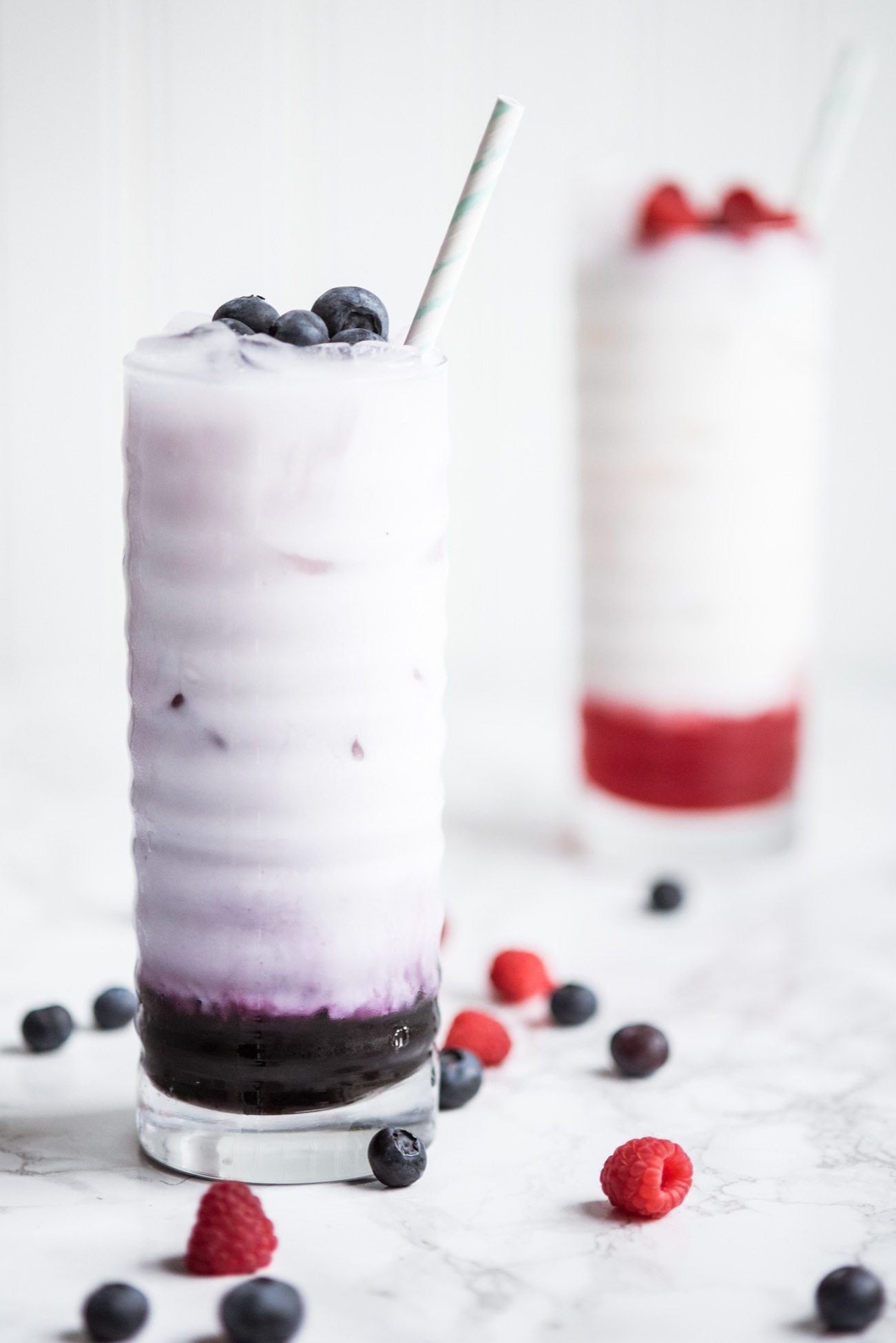 When I was in high school there was a little coffee shop in town where many of the kids in my class would gather in the evenings on the weekends. At the time I wasn't much of a coffee aficionado, but they made the most delicious Italian sodas so those quickly became my regular. Now, every time I have one I am transported back to my last months and weeks of high school, so the timing seemed perfect to share my homemade version. A handful of our favorite teenagers are all graduating in the next several days and our calendar is about to fill up with graduation parties galore. From there we're zipping right into the lead up into the 4th of July, so naturally I had to make sure my Italian sodas had a little patriotic spirit going on since they'd also make a perfectly festive drink at your Independence Day celebrations, too. They're made with homemade berry syrups and they're insanely delicious.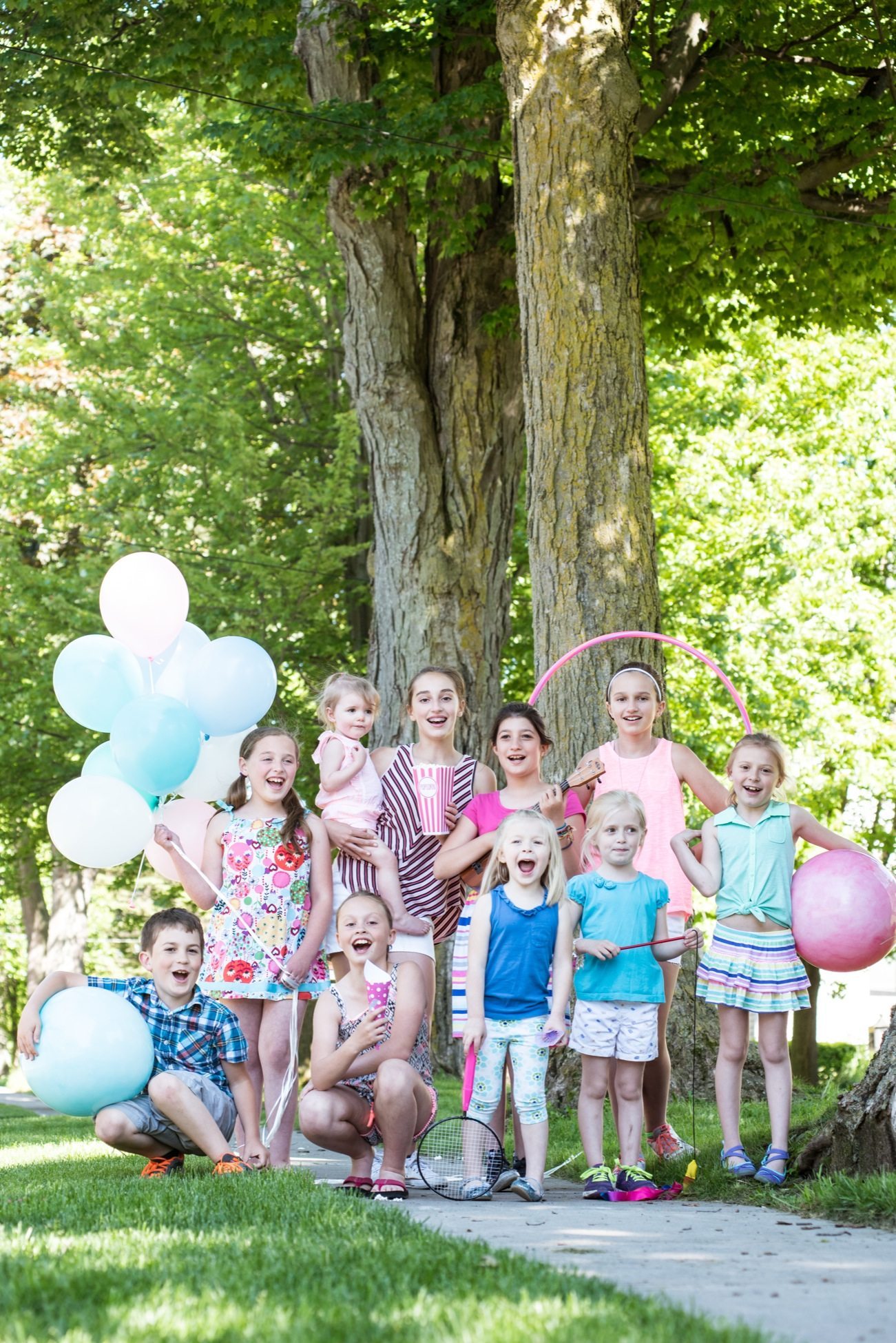 When we moved into our neighborhood a year ago we were thrilled to discover that we had unknowingly bought a house on the coolest block in town. Our neighbors have become incredible friends and we love that they all have kids, and that they also share our family-centric yet fun-loving ways. This time of year the afternoons mean nearly a dozen kids running up and down the street riding bikes, throwing lacrosse balls and chasing down the ice cream truck. When JOLLY TIME asked if I wanted to host a fun summer party for our neighborhood crew, there wasn't a chance I'd turn that down.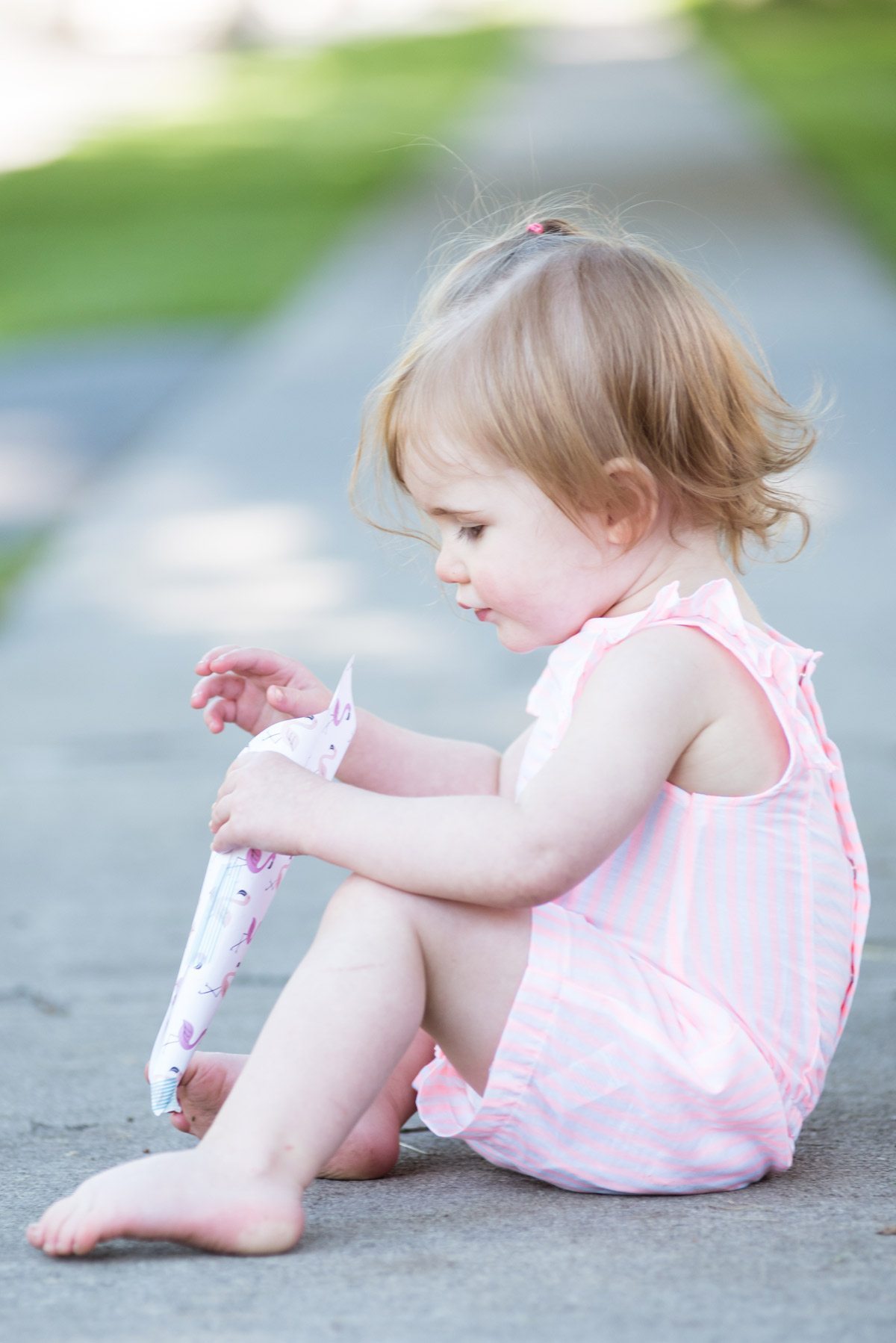 Today my sister is 27 weeks pregnant with her first baby, a little girl who is already loved so very much. I was pregnant myself at this time two years ago (Emerson turned 18 months a couple weeks ago), so naturally we're talking a lot about babies these days, and the things you need for babies and all the crazy large and small ways that babies change your life. One thing that has come up more than once is Ash saying, "I have no clue what I'm doing!" And that honestly just makes me laugh. Because no one knows what they're doing when they have a baby, am I right? I sometimes still don't feel like I know what I'm doing and my baby has quickly morphed into a tiny toddler girl with an abundance of spitfire and sass. So today I'm joining up with my fellow mom friends to dish on finding confidence as a mom.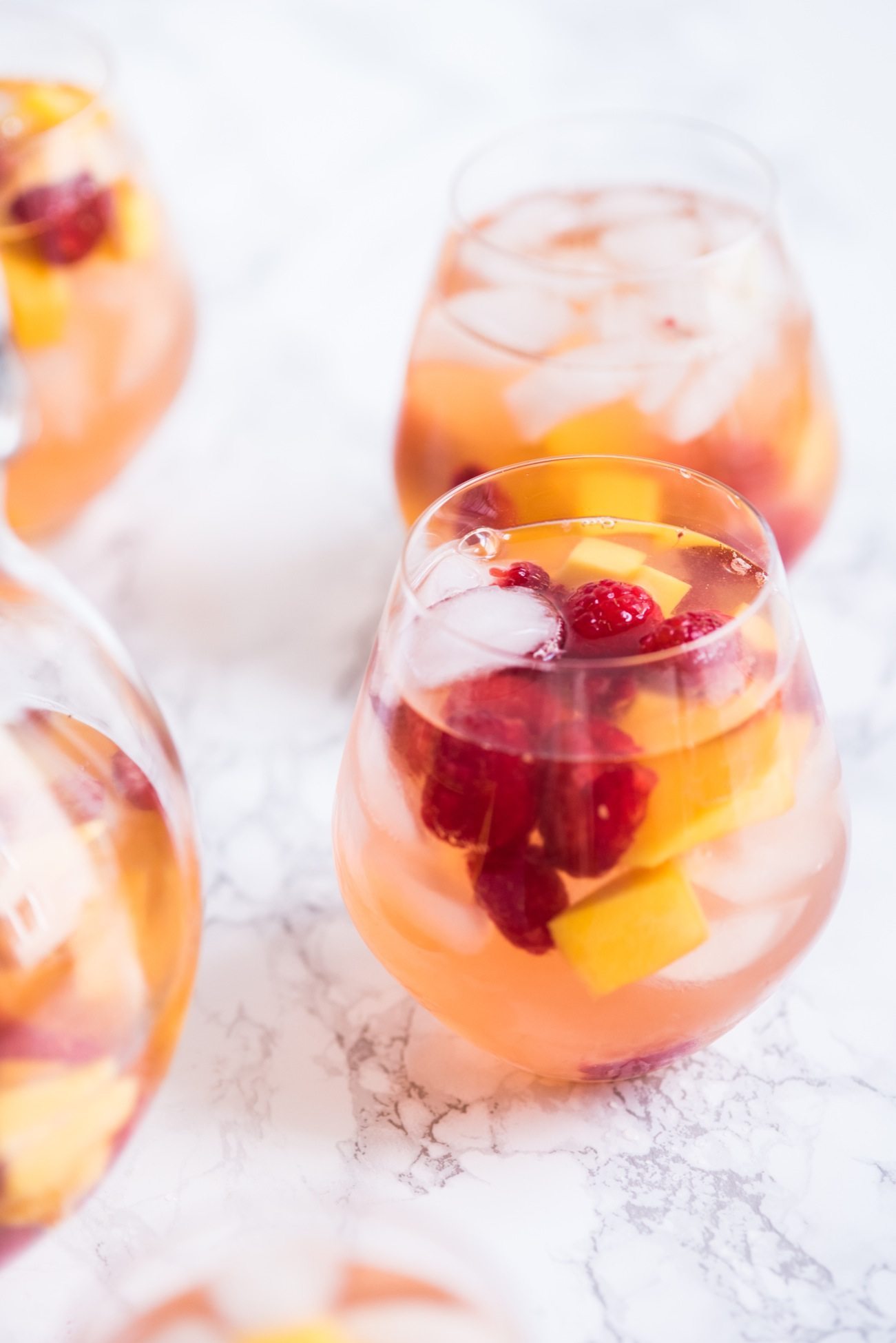 June is one of my favorite months of the year, probably due to associating it with the start of summer vacation as a kid. Even now as an adult, many years past even my college or grad school days, I still love the start of summer! There's an energy and lightness that comes along with the summer solstice that begs to be celebrated, which is why today I'm joining up with my pals at Dr. Oetker Virtuoso to share this sangria recipe. Appropriately enough, I've dubbed it a sparkling summer solstice sangria, and loaded it up with mango and raspberries so it's super fruity and delicious, but not overly sweet. Paired with your favorite Virtuoso pizza, it makes for the perfect casual summer cocktail hour on the back patio or front porch.
The Sweetest Occasion on Instagram
Catch up on the Latest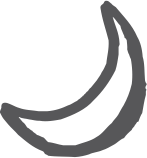 Back to Top