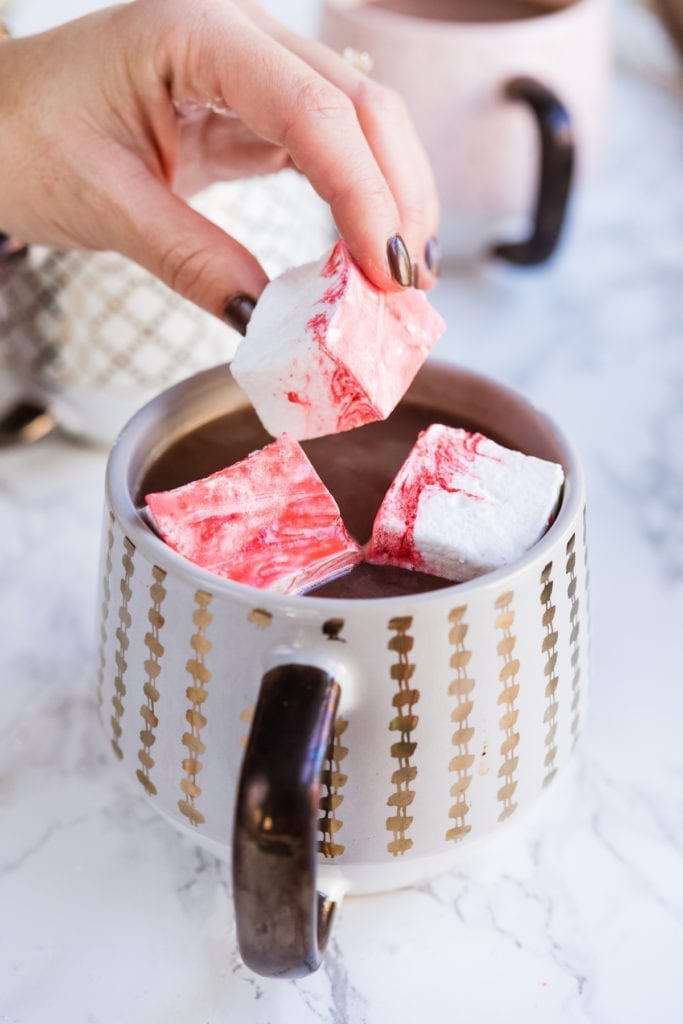 Fact: I kind of hate marshmallows. Additional fact: Marshmallows are so much better when they're homemade! And in our house where I keep all the fixings for a hot cocoa bar on hand all winter long, homemade marshmallows have a starring role in the show. Have you ever made them before? They're easier than you think! I'm sharing my homemade marshmallow recipe (specifically, a peppermint marshmallow recipe) that you and your kids will love! Even you, fellow marshmallow hater.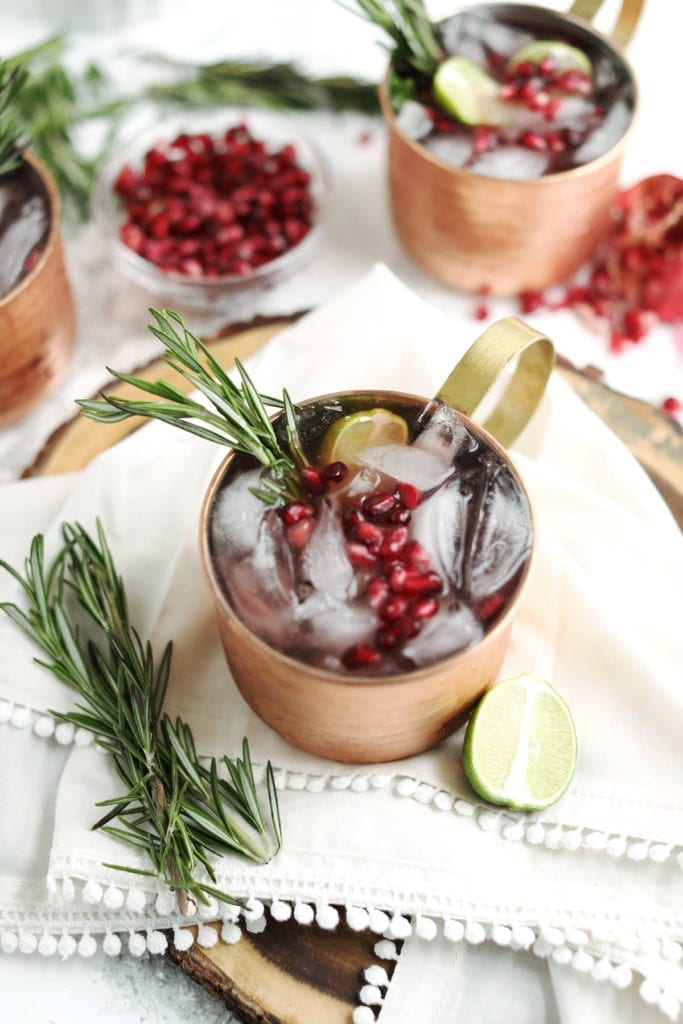 Have we talked about how much I love a good Moscow mule? And no, I don't care even a tiny little bit if my love for a mule makes me totally basic. Of course I think it is requisite to have good Christmas Moscow mule up your sleeve amongst your tried and true Christmas cocktail recipes, so today I'm coming at you with my version. We're calling this the Kris Kringle North Pole mule because it sounds totally festive, just like this drink looks and tastes!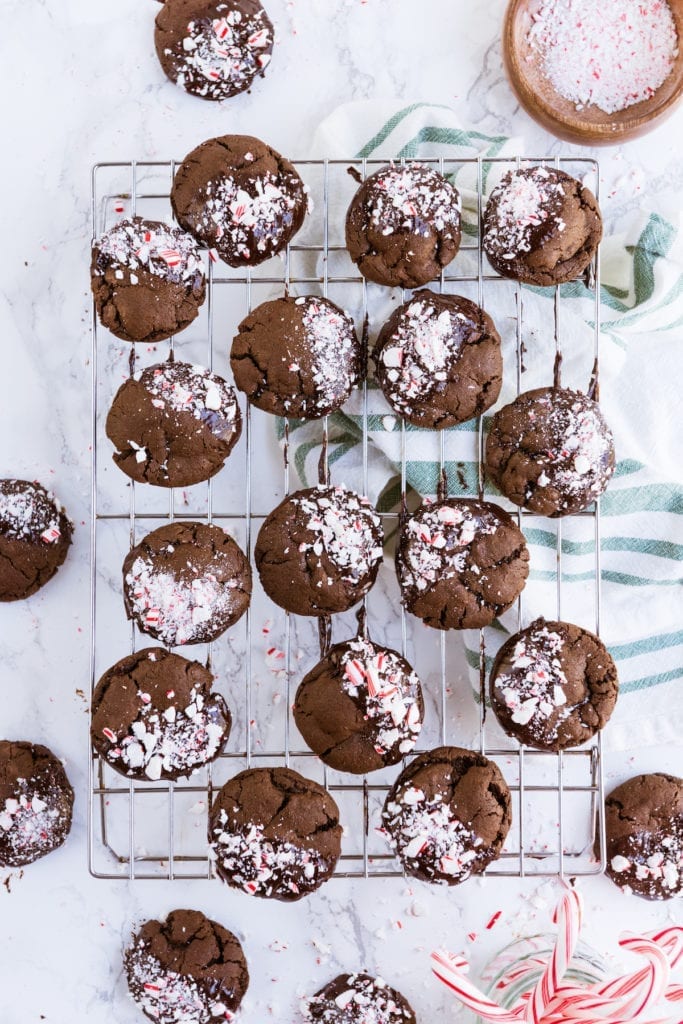 It's cookie exchange day, friends! Every year my blogger besties and I host a virtual cookie exchange, going so far as referring to ourselves as the Christmas Cookie Squad. In short, below I've linked up every single Christmas cookie recipe you could possibly want this season, perfect for hosting or bringing to your own cookie exchange parties. I'm jumping into the game with these fudge dipped double chocolate peppermint cookies. They are melt in your mouth good and worth the tiny bit of effort it takes to crush up some candy canes! Join in the fun on Instagram with our hashtag #christmascookiesquad!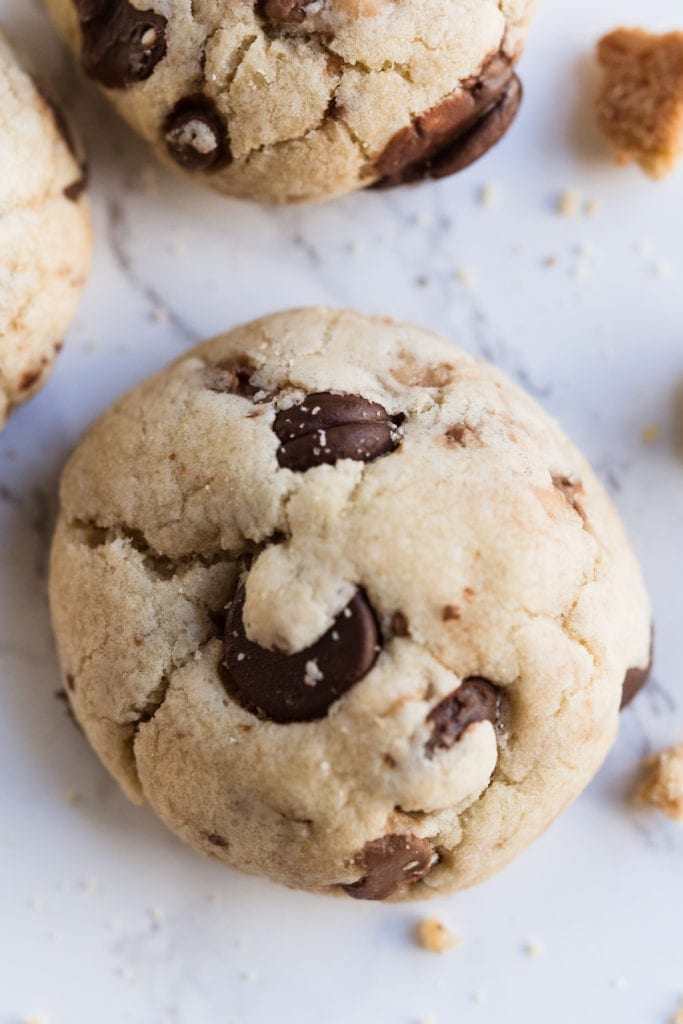 Recently our neighbor and BFF Nikki perfected the ultimate chocolate chip cookie recipe. They're the pillowy soft, melt in your mouth chocolate chip cookie that people crave and beg you to make over and over again. (We have. And she has.) This cookie recipe was entirely inspired by said perfect cookies. I think of them as the slightly more sophisticated older cousin – dark chocolate chip toffee cookies with pecans.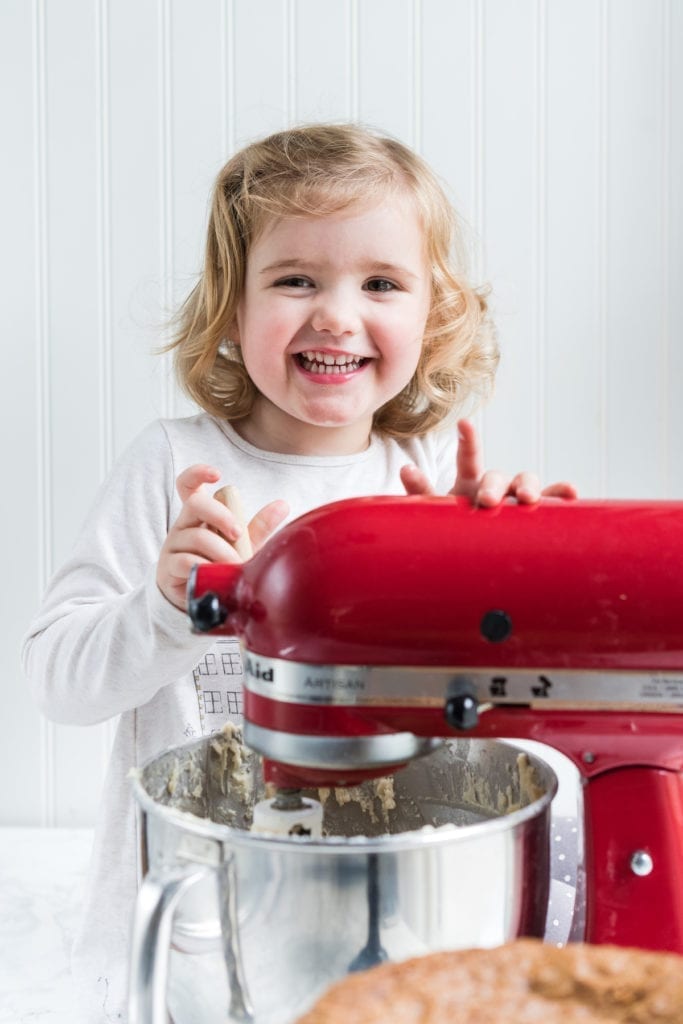 I started baking with my mom when I was a tiny little thing. On Thanksgiving it was helping roll out pie crusts and then playing with the scraps of dough for hours. For Christmas it was unwrapping Hershey Kisses to make her world famous peanut butter blossoms. When my boys came into my life, we would bake cookies nearly every weekend, logging hours in the kitchen. Baking with kids is something I'm pretty passionate about, and over the years I've worked out a few hacks and easy baking recipes for kids that make it more fun and less stressful than you might imagine. Keep scrolling for my best tips!
The Sweetest Occasion on Instagram
Catch up on the Latest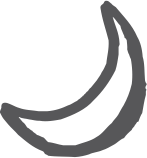 Back to Top