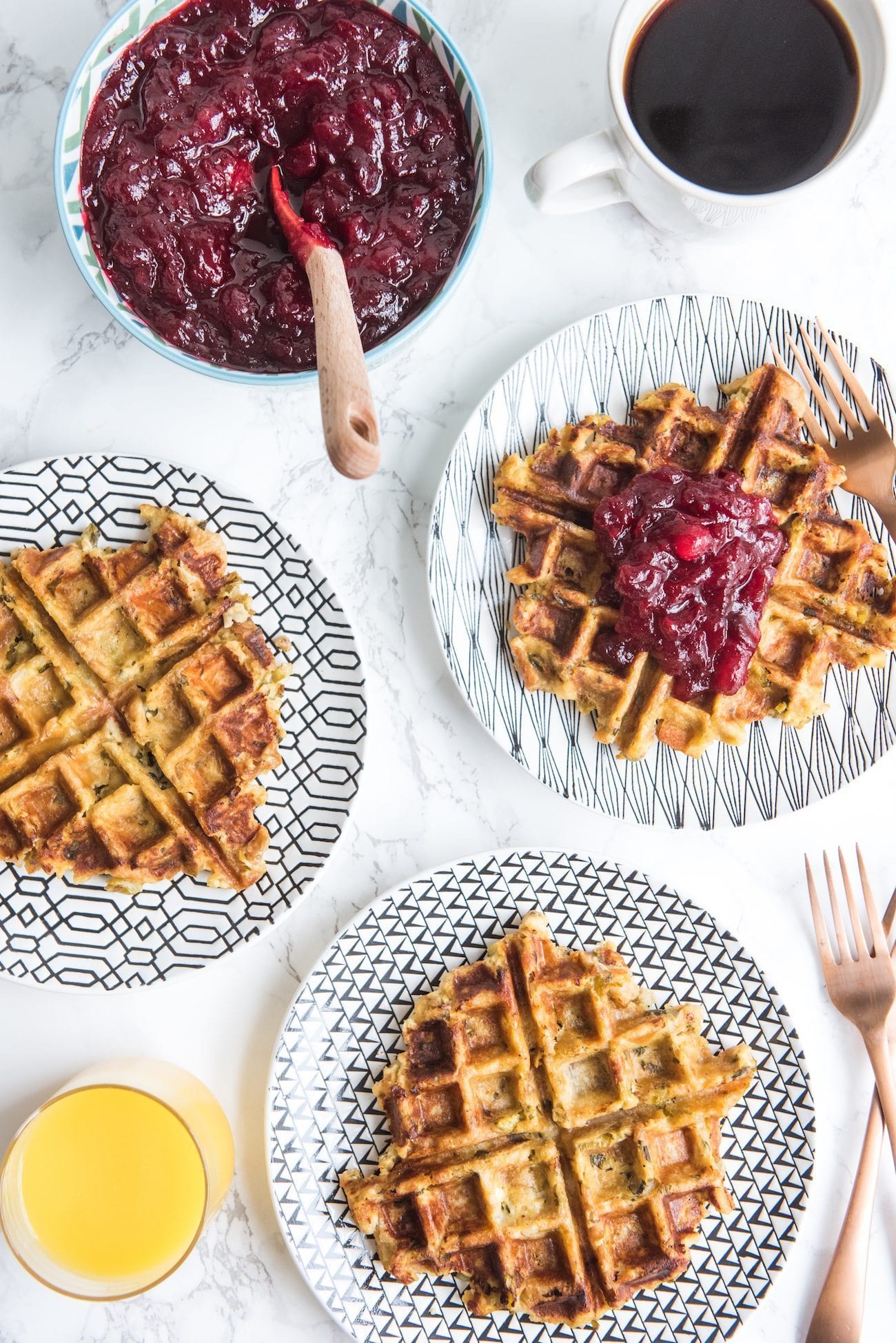 Over the last few years we've had a lot of fun throughout Thanksgiving weekend dreaming up new ways to use leftovers from the big feast. We've done pot pies, hand pies, soups, stews and casseroles a plenty, but there is none so great as leftover stuffing waffles! I make my stuffing with loads of fresh herbs and the smell of the herbs cooking for a second time on a waffle iron is pure, drool-worthy heaven. Today I'm teaming up with Walmart to share how we make these miraculous waffles, which happen to be perfect topped with homemade cranberry sauce for brunch or you could cover them in leftover turkey and gravy for dinner.
Last year my sister Ash and I sat down before the holidays and came up with The Sweetest Occasion's first annual holiday wine guide featuring some of our favorite wines, all of which come in at under $25 a bottle. This year we're back at it again, with an updated wine guide just in time for Thanksgiving! We kept a lot of our old standbys, but freshened up the list with some of the new wines we've discovered and grown to love over the last year. We have wines here for just about every holiday occasion whether it be for sipping while binge watching Christmas movies, gifting your mother in-law, mulling with citrus and spices or for pairing with your holiday dinners. Neither of us claims to be a sommelier, we just really love trying and discovering new wines, and we both fully believe that you can get a great bottle of wine for a great price. For what it's worth, you could gift either of us any of these bottles and we'd be super happy campers! Do you have any favorites to add to the list? Chime in below so I can give them a try!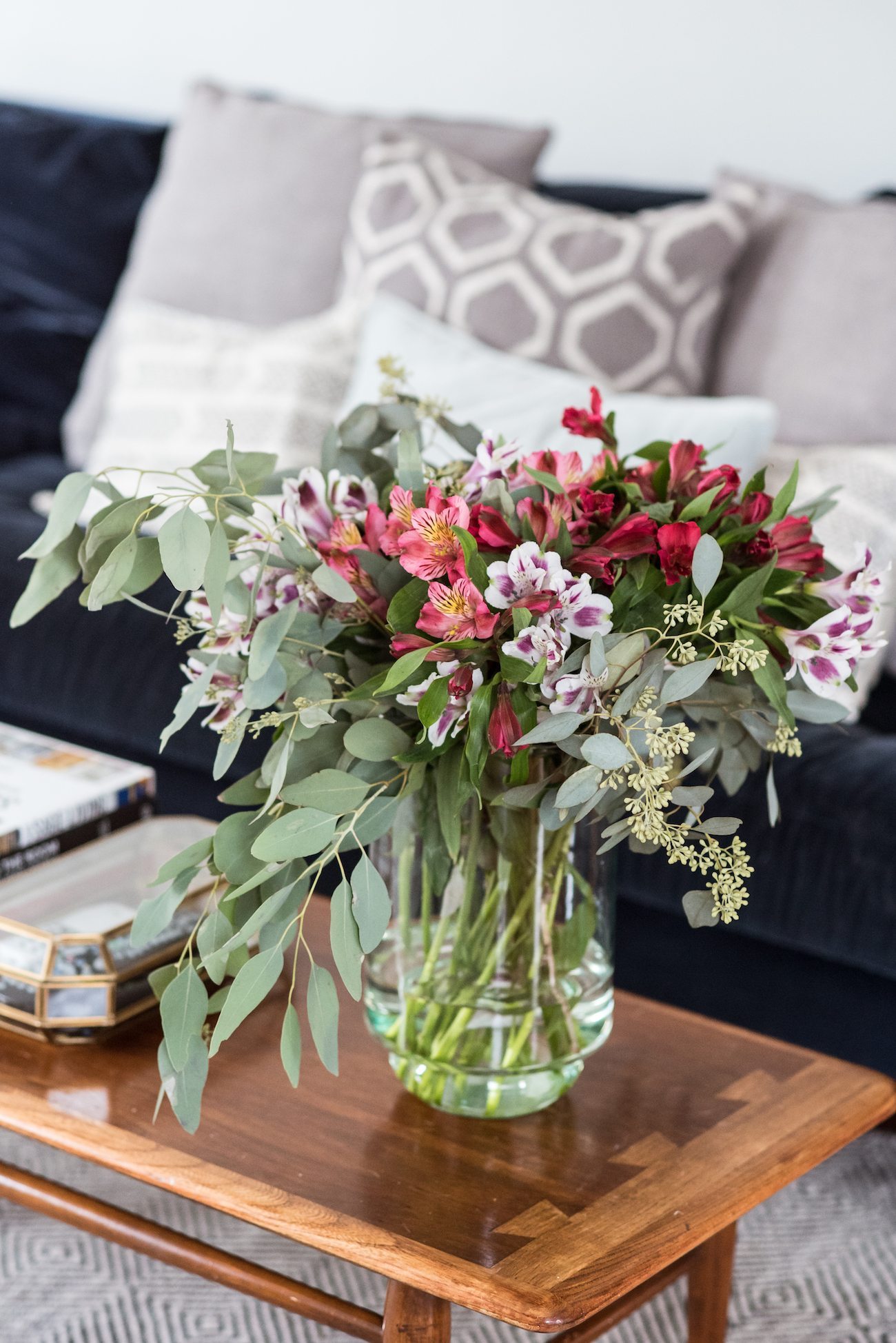 Ready or not, 'tis the season for celebrations and gatherings aplenty! Also known as, my very favorite time of year. From impromptu guests popping in for holiday cocktails to full fledged dinners complete with the in-laws, chances are your house sees more action over the last couple months of the year than the rest of the year combined. We entertain at least a couple times a month all year long and even for us the holiday season is bustling. To help you get you ready for all that merriment, today I've teamed up with BISSELL to share my tips for how to prep your home for the holidays! After years of always scrambling and feeling stressed when friends and family were set to arrive, I've finally settled on a handful of habits that make opening our home to loved ones feel so much more enjoyable. Have anything to add to the list? Chime in below – I always love new tips!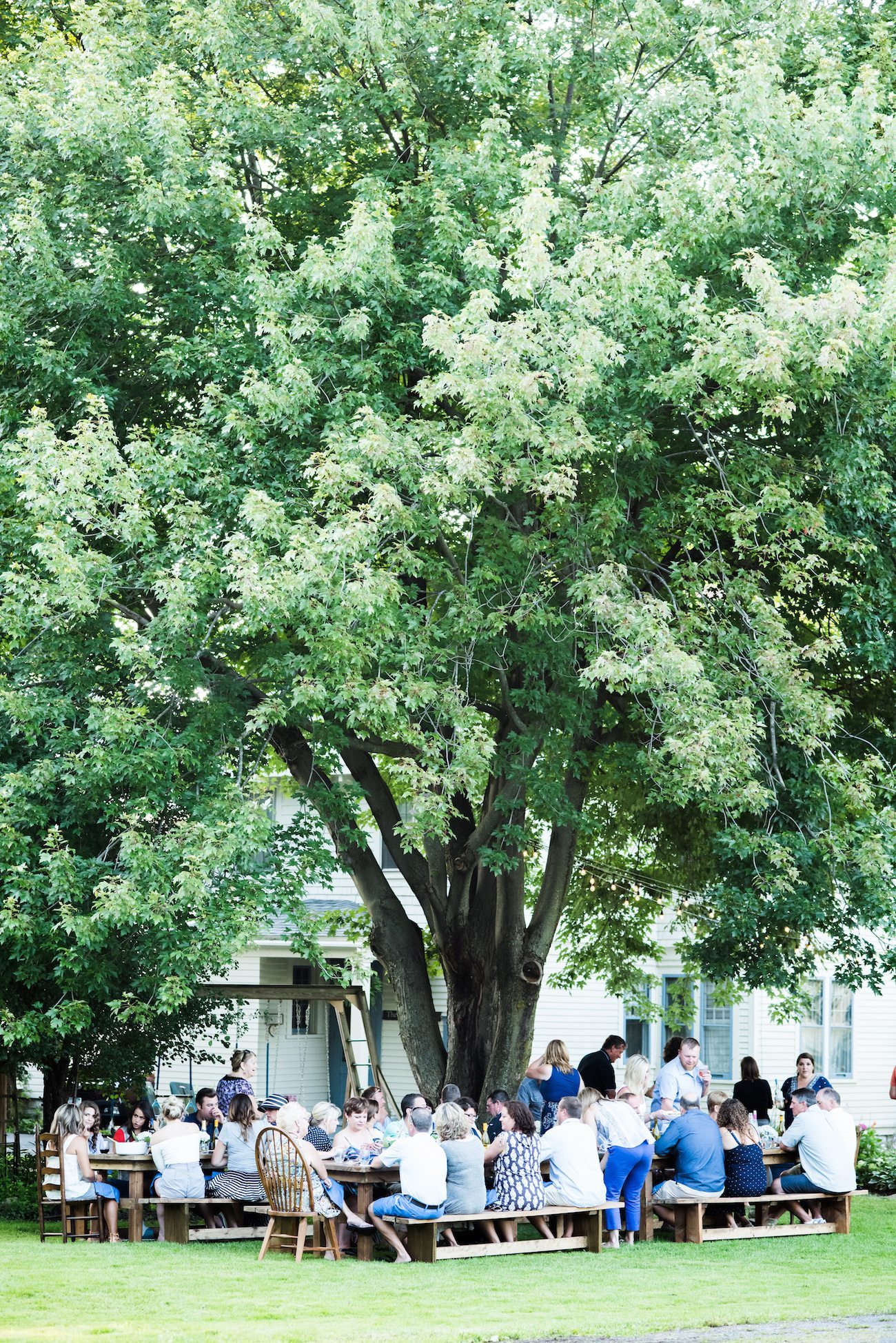 Back in late July you may recall that I hosted a party in our backyard with Sutter Home. At the time I shared a couple of the DIY projects, a sneak peek at the decor and the prettiest dinner party printables designed by my lovely friend Maddy of The Proper Type. Late last week the first of several videos was launched on Sutter Home's Facebook page and I have to say, seeing that video really brought it home just how amazing an experience throwing this party was for me both personally and professionally. In a nutshell, we filled our backyard with a ton of family and friends, incredible food, an abundance of great wine and live music by John Driskell Hopkins, who is also a member of the Zac Brown Band. Then, an incredible production crew complete with director, videographers, photographers, art directors, sound guys and stylists took over our house for the day and after an early morning hair and makeup session the day kicked off and didn't stop until the wee hours of the morning. I'll be sharing all the other videos, recipes and photos with you as they roll out, but it would mean the world to me to have you take a few minutes to go watch the first video, or the appetizer video as Sutter Home has so cheekily dubbed it, and appropriately so. Getting to share my life's passion in this way and on this kind of platform means so much to me it almost brings me to tears seeing it all come to life. Click through for loads of behind the scenes photos that Alice captured on what our friends, family and neighbors have affectionately come to refer to as Sutter Home Day!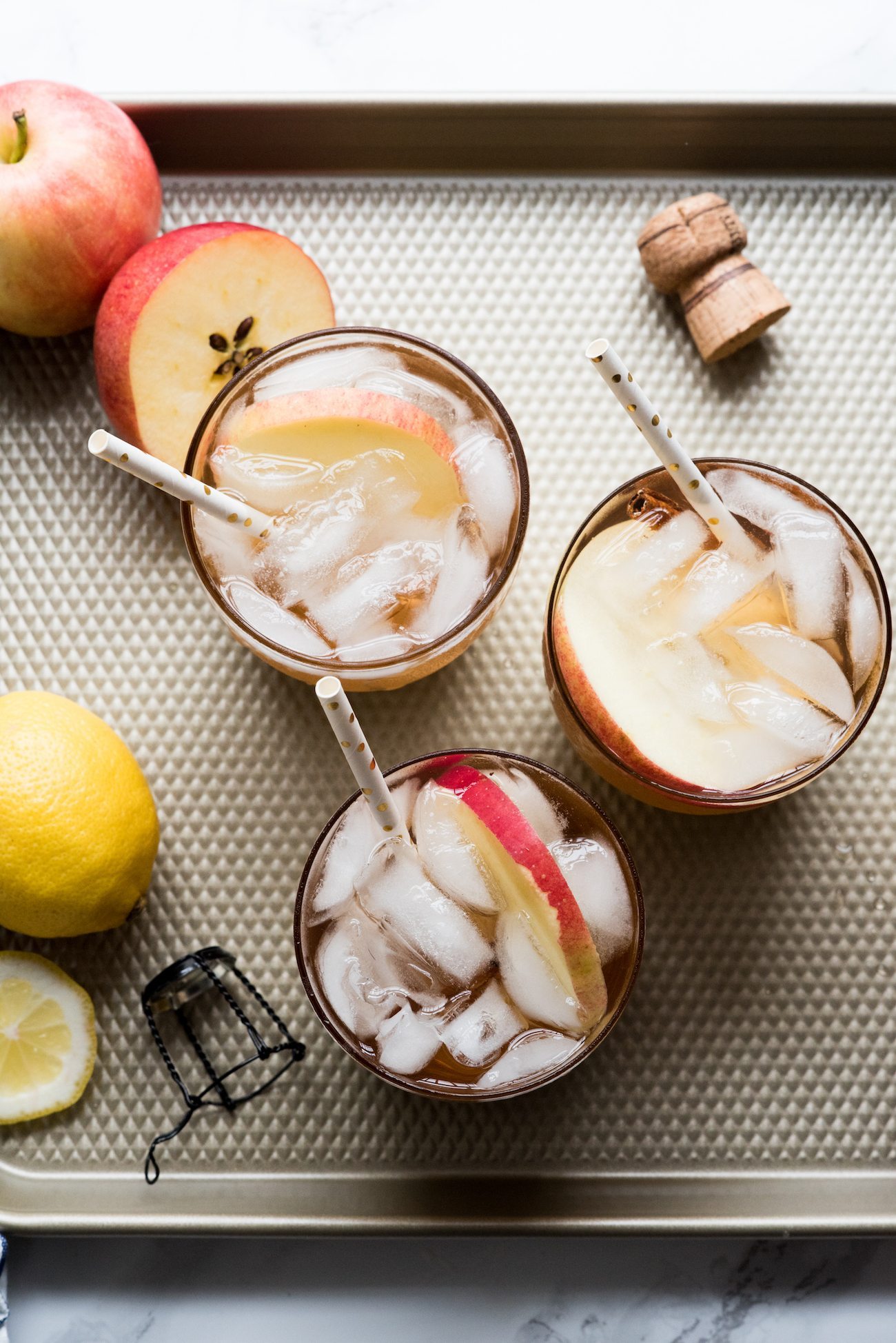 While I am definitely one who generally passes up on seasonal coffee concoctions (no offense, pumpkin spice lattes), I am very definitely someone who loves playing with fun seasonal cocktails throughout the year. This time of year in Upstate New York is still prime apple season, not so much for picking them since the season has passed for that, but certainly you can still find loads of fresh local apples. Making an apple sangria seemed like a requirement this year, but I wanted to keep it light and really refreshing so I added lemons and made it with rosé so it's crisp and fruity and not at all heavy like fall sangria recipes tend to be. Add brandy, triple sec and simple syrup and you've got a pretty perfect fall cocktail. It would even be ideal for making up a big batch early in the day on Thanksgiving so your guests can serve themselves while you're finishing buttering up the mashed potatoes. Want try another great apple cocktail? Give my caramel apple sangria recipe a whirl. It's one of my all time most popular cocktails!
The Sweetest Occasion on Instagram
Catch up on the Latest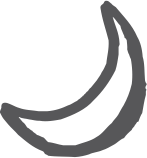 Back to Top