In addition to making general lists of things to do, I have also started cataloging the many DIY projects I'd love to tackle in an ideal world. The list seems to be growing by the minute, but luckily I'll have my Gocco in my hands by Thursday evening and with it, the DIY projects are getting ramped into high gear. So, with that in mind, here are some of the things I am loving right now, many of which I plan to adapt and at least attempt to accomplish…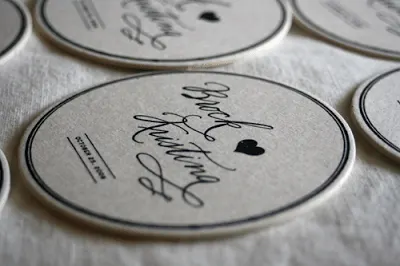 Why do I need personalized Gocco coasters like these beauties from Kristina of Lovely Morning? I have no clue, but clearly I do.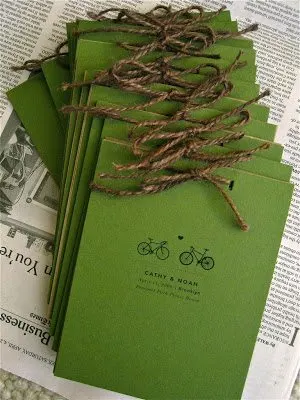 When I saw these amazing programs Nole posted yesterday on Oh So Beautiful Paper via Indigo Bunting , I completely scrapped my original plan for programs. Seriously, they are as sweet and perfect as they are simple. Which makes them, well, perfect.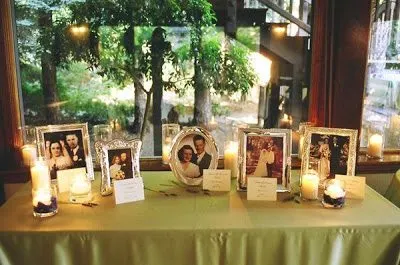 I am planning a display of photos from the weddings of our siblings and cousins at our reception in lieu of parent and grandparent photos, largely due to the fact that my parents are divorced and M's parents have had what can best be described as a rocky marriage. I'm planning some cute tented cards, like these photographed by Richard Wood Photographics, explaining the relationship of each couple to M and I.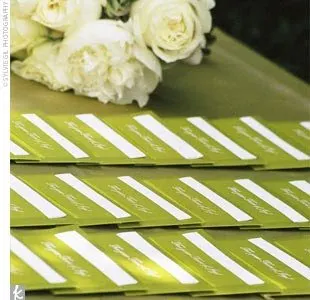 Escort cards, like these found via The Knot, are going to simple and cute little business-sized cards slid into tiny envelopes with names written on the envelope and the table name listed on the card inside. Right now my "keep it simple" DIY approach is to these is to start writing names on the envelopes any minute now and then just slide in the appropriate cards as RSVPs are cataloged and tables assigned.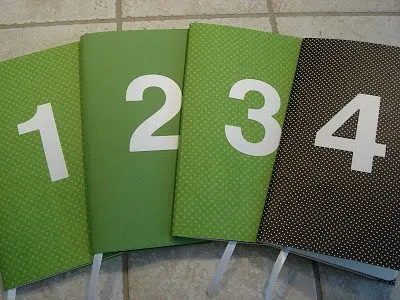 Also on my list are some sort of cute table name/number signs and little booklets that will share a bit about M and I with our guests as we each have family attending that the other has yet to meet. While the two projects will not be combined, I do love these table number journals Darci from With this Ring made for their reception that invited guests to leave them notes and share advice. I'm thinking this would be a great basis for our cute little books.
So there we have it, the list is growing and time is dwindling. Hopefully I have lots of cute things to share soon!