When planning her July wedding to her college sweetheart, Carolynn tackled project after lovely DIY project. As a graphic designer, she made it a priority to design each piece herself and to infuse all of the details with personality and vibrant color. Knowing Carolynn as I do, I love how all of these details are such a true reflection of her personal style. Her wedding had the Two Brunettes thumbprint all over it!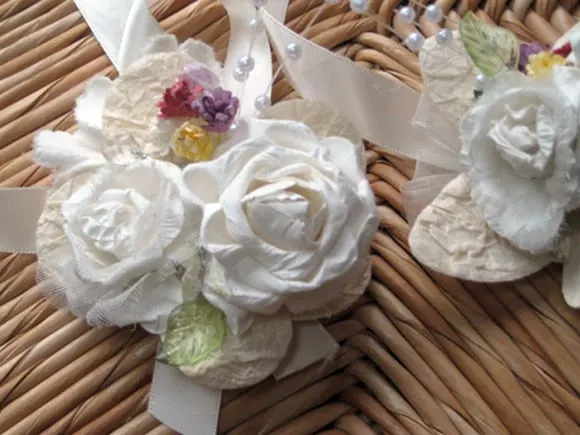 Wearing vibrant lemon yellow JCrew dresses, Carolynn's bridesmaids also rocked these pretty paper flower corsages she handmade for each of them. I am completely in love with these and am contemplating making one to wear around the house just for fun because they're so incredibly cute.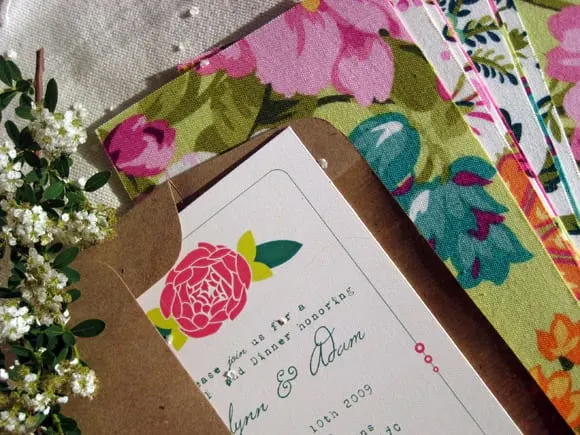 Rehearsal dinner invitations were flat printed on linen paper and backed in bright floral patterned fabric. Paired with kraft paper envelopes, they were a relatively simple project that was enhanced by the use of great textile materials and punchy colors.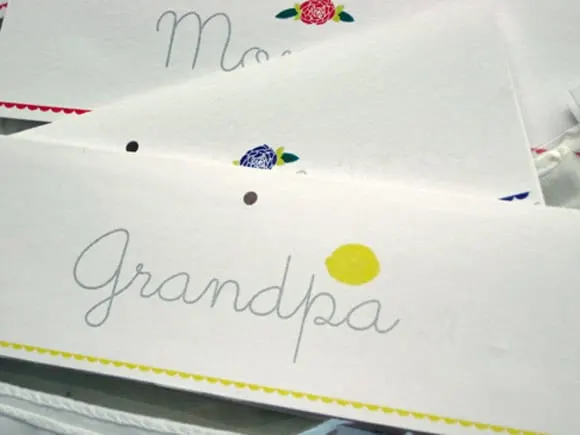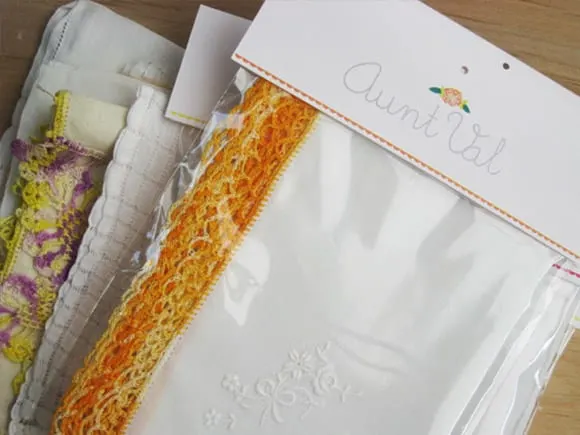 Looking to honor family members and close friends near to her, Carolynn packaged up assorted vintage hankies she found at an antique store and presented them to loved ones the morning of the wedding. Each package was personalized with the individual's name so they would know it was intended just for them.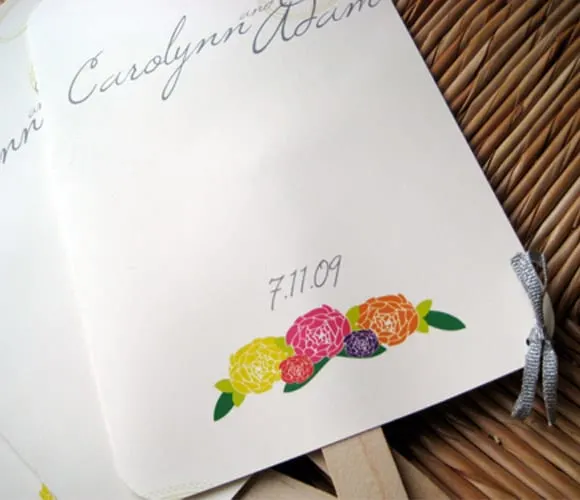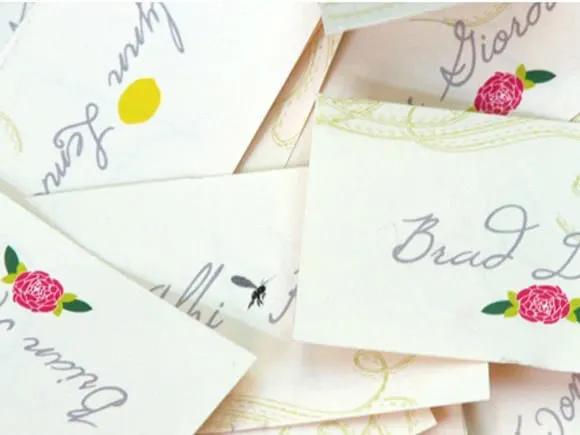 Place cards and paper fans that served as programs carried out the bright floral theme. Again, I love these because they are relatively simple projects that most anyone could tackle, but they pack a big punch visually. When in doubt, keep it simple and stick to a few consistent colors and a simple motif such as Carolynn's flower illustration, and you can make all of your details look not only cohesive but really special.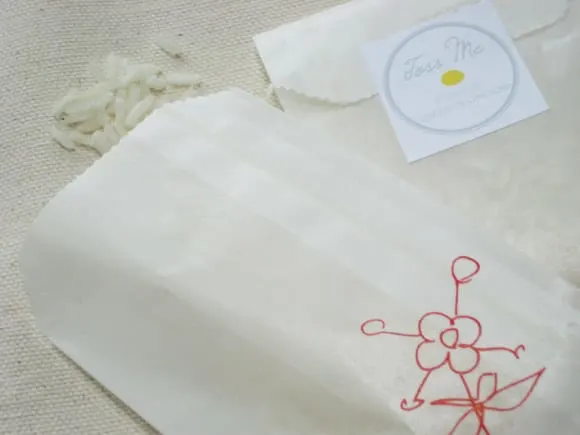 One of my favorite projects are these cute little baggies that held rice to toss after the ceremony. They were simple glassine bags with personalized label stickers to hold them closed and a simple flower illustration that Carolynn screen printed using her Yudu. Are these not completely adorable?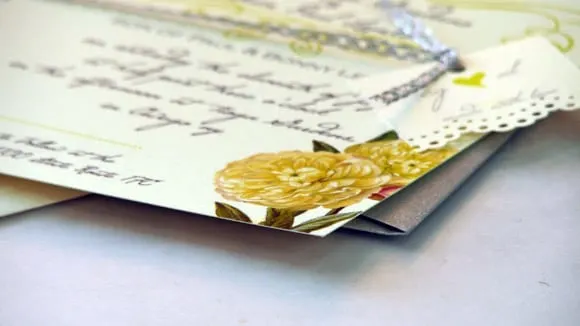 Carolynn's wedding invitations, in vintage-inspired shades of yellow and green, were packaged up in silver stardream envelopes. She painstakingly hand-lined every single envelope and assembled each of the invitations by hand.
If you're loving those flower corsages as much as I am, you're in luck – Carolynn is going to share full DIY details next week so you too can make a pretty paper corsage. If you're not getting married, no worries. Adopt my new policy of wearing a corsage randomly just for kicks – we can all use a little something pretty in our lives, don't you agree?
Thanks, Carolynn, for sharing your lovely wedding!
{Photos by Two Brunettes.}