Today I am really excited to share with you the wedding of Carolynn of Two Brunettes and her husband Adam. Married just one week before me, Carolynn and I first bonded via email over a DIY project I posted on Elizabeth Anne Designs and it wasn't long before we realized we actually lived in the same city. Talk about chance encounters! One thing led to another and eventually I hit Carolynn up to help me with the site design for my new blog and now I'm here today to share her lovely wedding with you. Fun, right?
Carolynn is obsessed with bright sunshine-inspired colors, in particular vibrant lemon yellow. She wanted a fun, festive garden wedding with bold pops of pretty color and wow did she ever deliver. Their wedding was at Tioga Gardens in Owego, NY who also created the bright, happy flowers. Everything was going just as she had planned…and then the unthinkable happened. It rained. Not that it dampened this bride's spirits one bit. She simply grabbed an umbrella and marched out meet her groom anyway. Clearly, she had her priorities in order.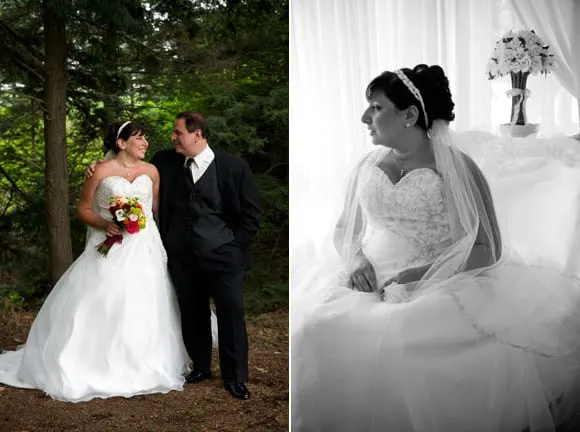 I love this photo of Carolynn and her dad. I am a daddy's girl through and through so photos like this just make my heart melt.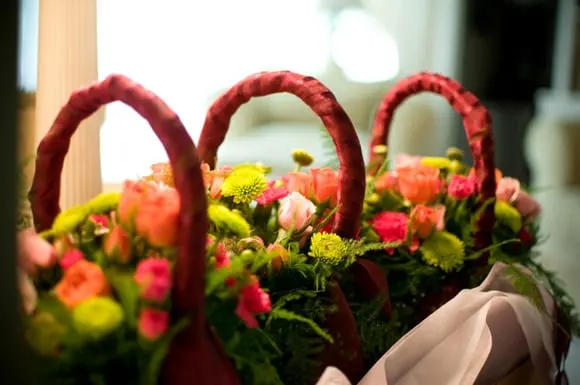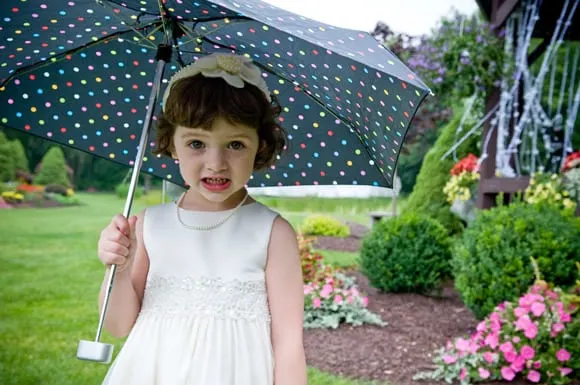 If all weddings could have a super cute flower girl carrying a polka dot umbrella, I think all brides would wish for rain, don't you?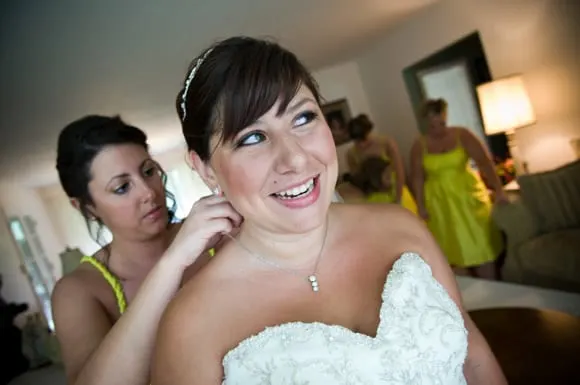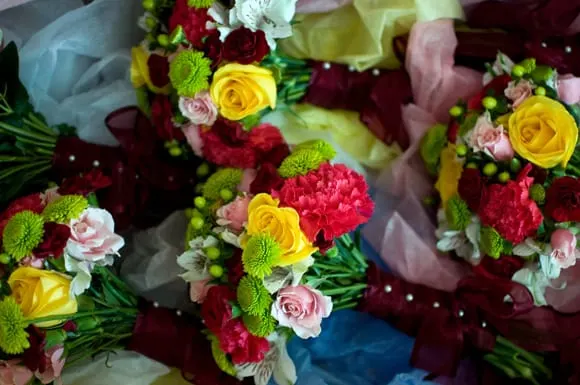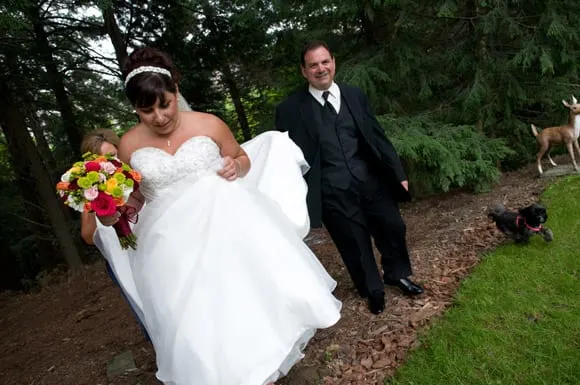 If you look off the right, you can see the couple's puppy running along to keep up…how cute!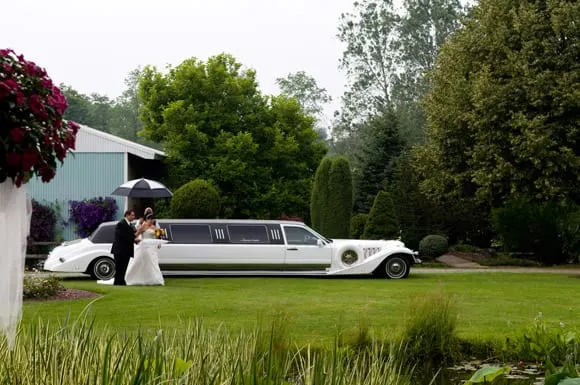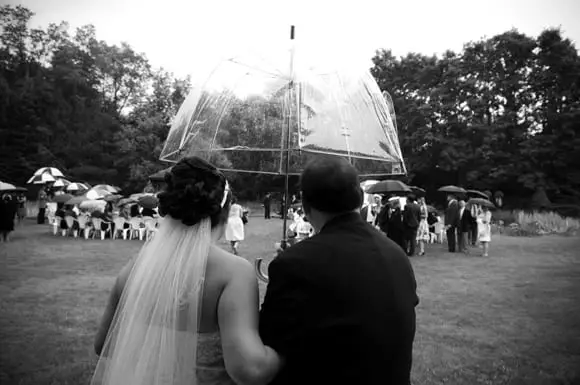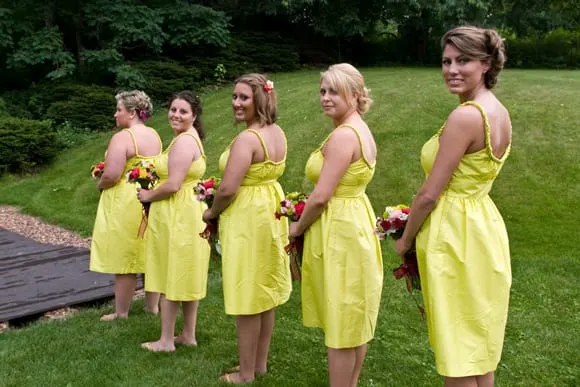 The bridesmaids wore bright lemon yellow dresses from JCrew and flip flops. They carried simple bouquets of pink, fuchsia, green and yellow flowers tied with ribbon. As a lover of flip flops (seriously, I would wear them all winter long if I could), I love that the bridesmaids look so pretty and yet so casual.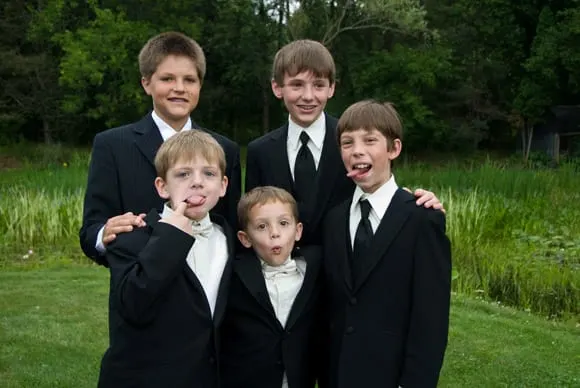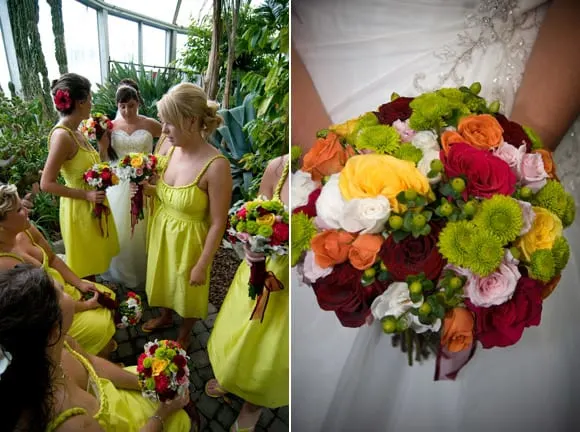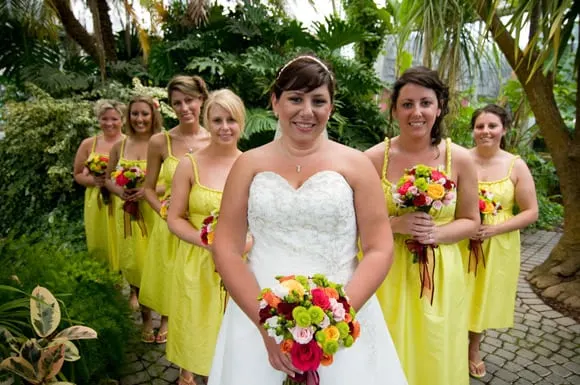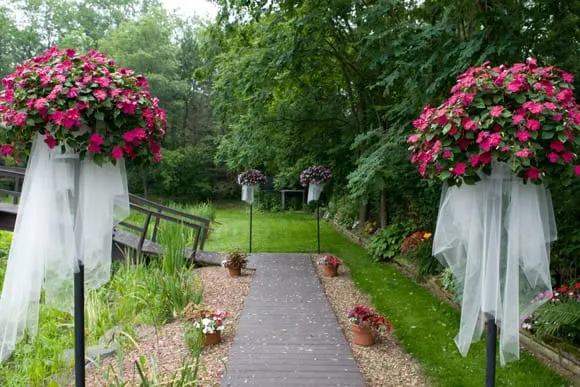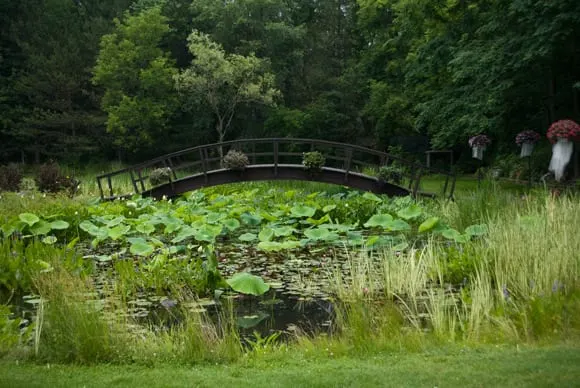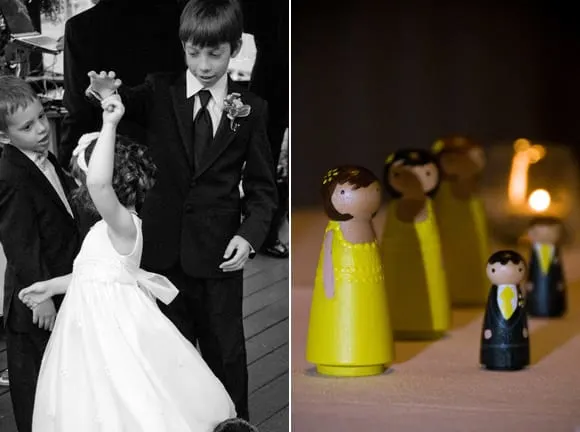 Carolynn bought unfinished wooden figurines from Goose Grease on Etsy, which her mom then painted to match the bridesmaids's and groomsmen's attire. How adorable!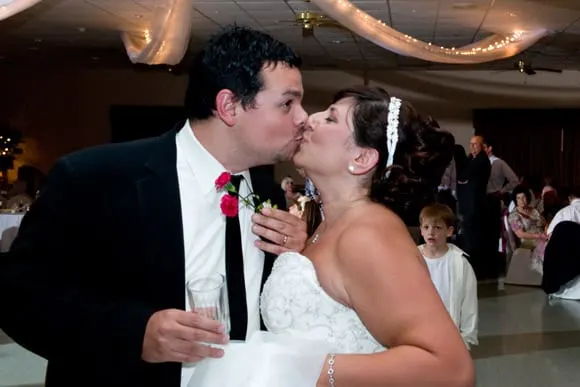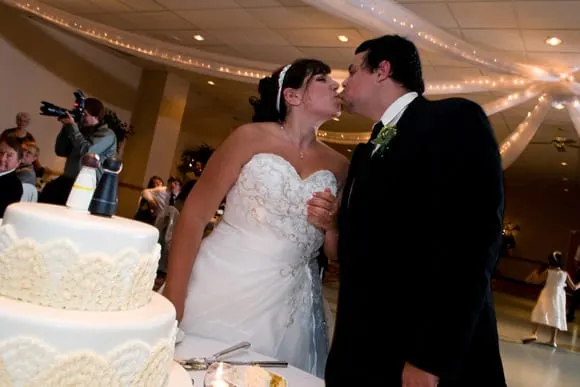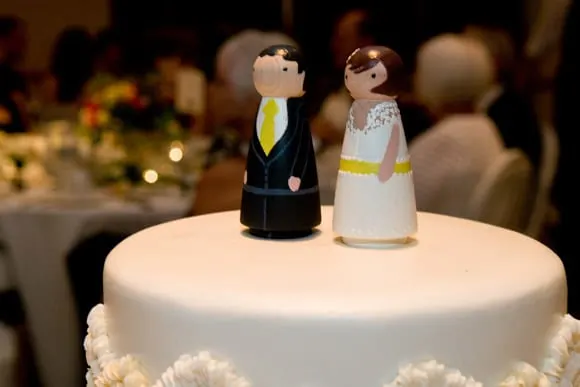 And more Goose Grease figures painted by Carolynn's mom as a cake topper. These are too cute for words! I have so much more to share with you later today, including all of Carolynn's amazing DIY details. Stay tuned!
{Photos by Doug Lloyd Photography.}