Happy Friday, everyone! I hope everyone has had a great week. Mine has been busy busy busy as usual and actually zoomed right by and I'm really looking forward to the weekend. I have a little project up my sleeve I'm looking forward to sharing with everyone next week that has me thinking and obsessing about fall today. What are your weekend plans? Rumor has it we might see a little resurgence of sun around here, so mine will be spent outside. Happy weekend!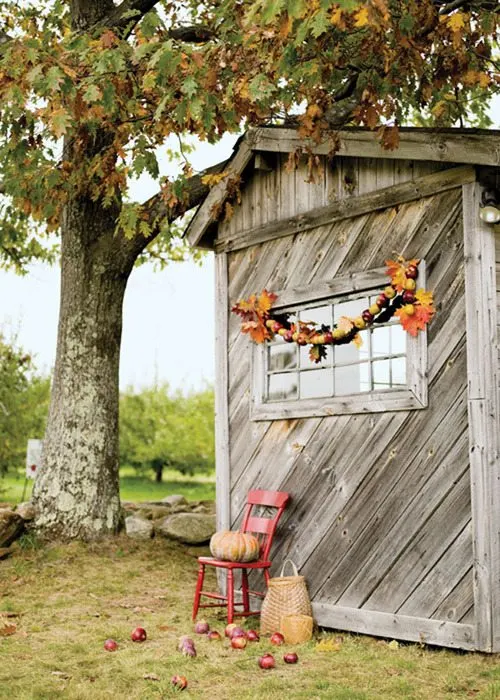 Don't forget! Make sure to enter for your chance to win a $200 gift card from Williams-Sonoma!
A fabulous kid's birthday party in Hawaii.
The perfect recipe to take you from summer to fall.
Pet parents take note: believe it or not, this really works.
It's cake week at Once Wed. I love this one.
I want to tailgate so bad!
Design detail I am loving = painted shelves.
Wow. Just wow.
The most popular post this week.
{Photo via it's mary ruffle.}