Yes, I have a thing for gold animals and I don't care who knows it. (As evidenced here and here.) This time around let's gild little plastic turkeys and add flags for fun. Everything is better in gold, your Thanksgiving table settings are no exception.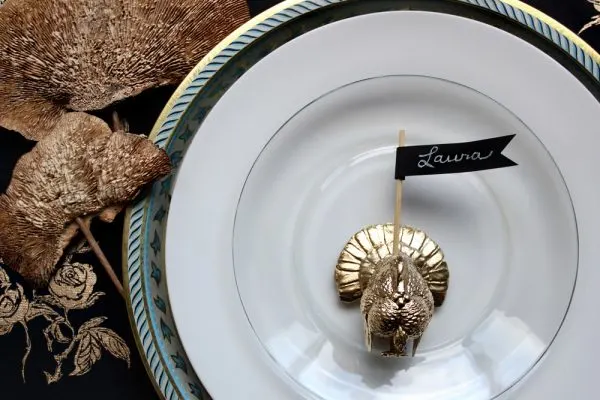 Supplies –
plastic turkeys
gold spray paint
bamboo skewers
kitchen shears
drill and a drill bit (the same size as the skewer)
card stock
white charcoal pencil or chalk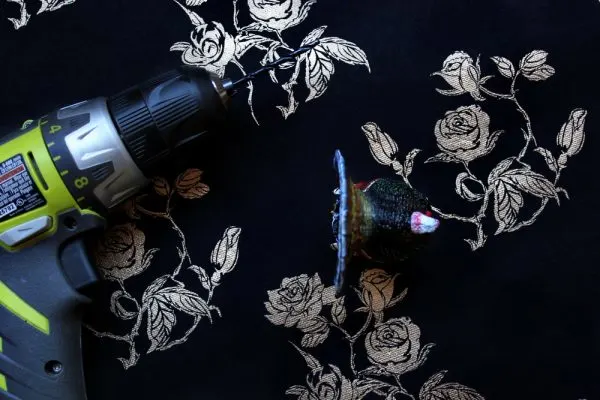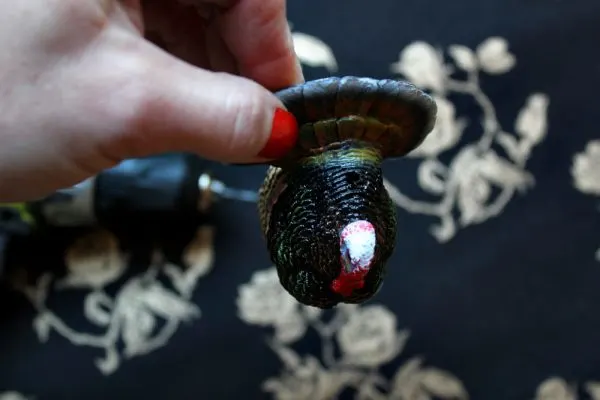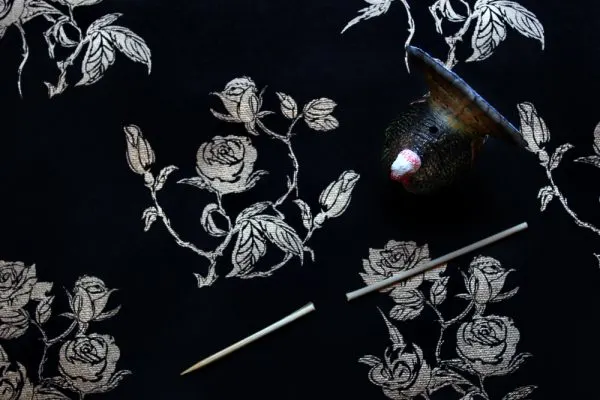 We're going to use a similar technique as before, but the holes are a touch larger this time. The overall concept, though, is exactly the same! Hold your turkey with pliers and drill a hole halfway though the center. Repeat this step with as many place cards as you need. Once drilled, take all of your turkeys outside and spray paint gold with two light coats on a piece of newspaper or board. Let dry between coats. Hint: I always paint the bottoms first and then do the tops last.
Cut the pointy end of the skewer off, making the length you need with the kitchen shears.
Cut a flag from black card stock and add to the top of the skewer with double stick tape. Use a piece of chalk or white charcoal pencil to add names. Insert flag into each turkey and place at each setting.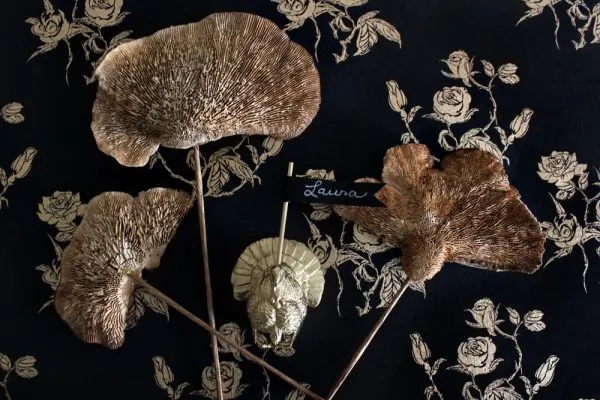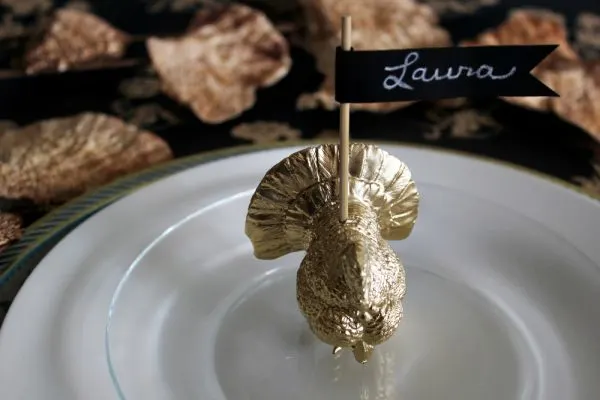 Voila! Now that's an easy DIY to be thankful for.
{Photos by Hank + Hunt for The Sweetest Occasion.}