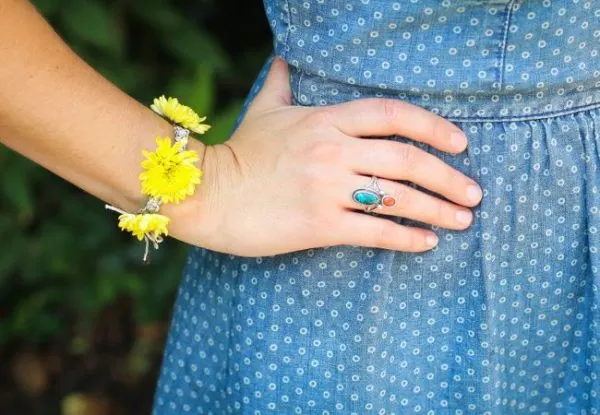 Have you noticed that flower crowns are seriously trendy right now? I love them! The colorful crowns have such a laid back, boho vibe that's perfect for summer. But every time I'm tempted to buy one, I have trouble picturing it in real life. When Brittni got me thinking about ways to wear fresh flowers, I thought why not make a flower crown – for your wrist!
Supplies –
Fresh flowers (Yes, you can use fake flowers too. But the fresh flowers held up amazingly well – they lasted almost a full week!)
Colorful cotton or hemp jewelry cord (I highly recommend a thicker weight cord. The thinner the cord, the longer it will take to macrame because the knots will be much smaller.)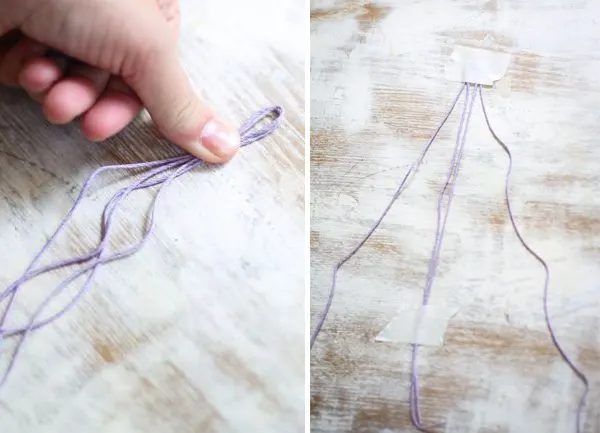 Cut two pieces of cord, one 72 inches long and one 36 inches long. Fold the cords in half and, making a tiny loop at the top, tape it down to a table. Separate the strands, keeping the long pieces on the outside. I tape down the 2 shorter middle strands because it makes keeping them straight and tight much easier.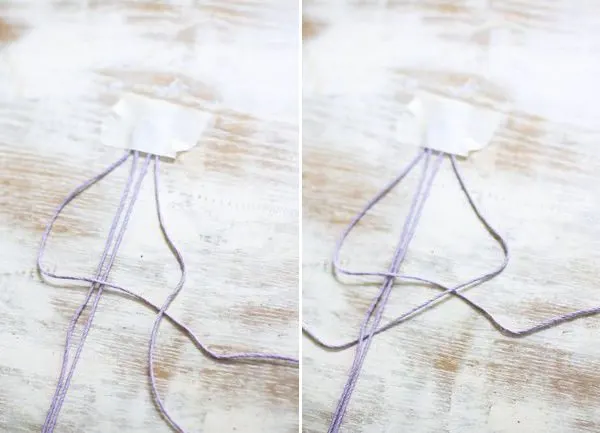 Take the outer left strand and cross it over the middle strands. Then take the right strand over the left strand and under the middle strands.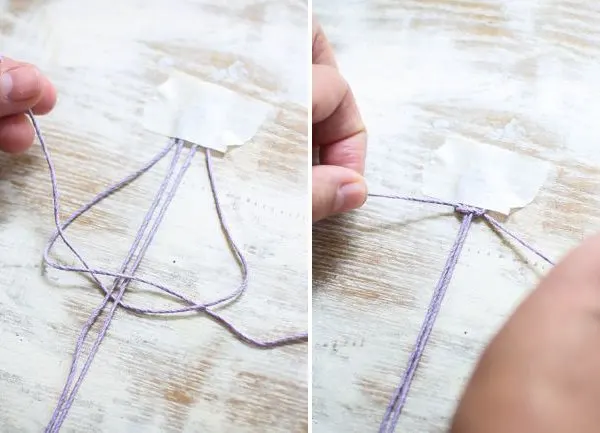 Bring the right strand up through the loop on the left and pull both strands tight. Then repeat the knot on the other side, taking the outer right strand and crossing it over the middle strands. Bring the left strand over the right strand and under the middle strands. Bring the left strand up through the right loop and pull both strands tight.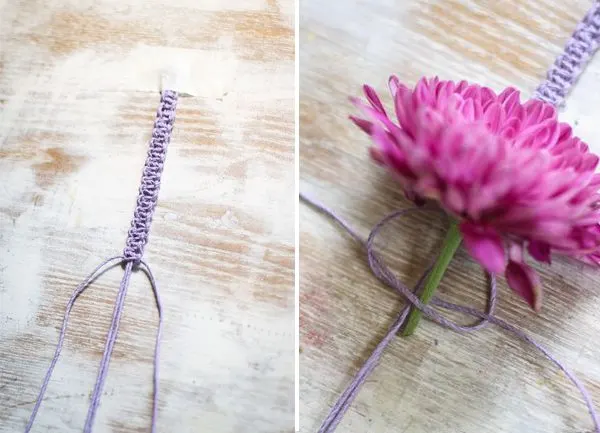 To place the flower in the center of the bracelet you need to continue knotting for 3 or 4 inches. When the length wraps halfway around your wrist, you're ready to add a flower. Cut the flower stem about an inch long and lay it on top of the center strands. Continue knotting as you were, keeping the stem in line with the middle cord pieces.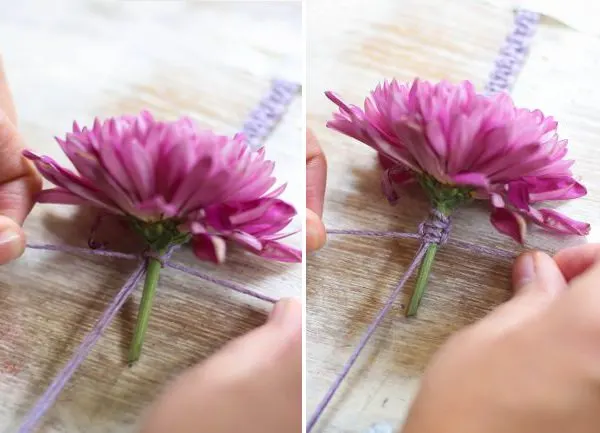 Knot down the length of the stem. As you knot, the stem will be held in place by the cord on top and on the bottom. Here's how a finished one looks on the back.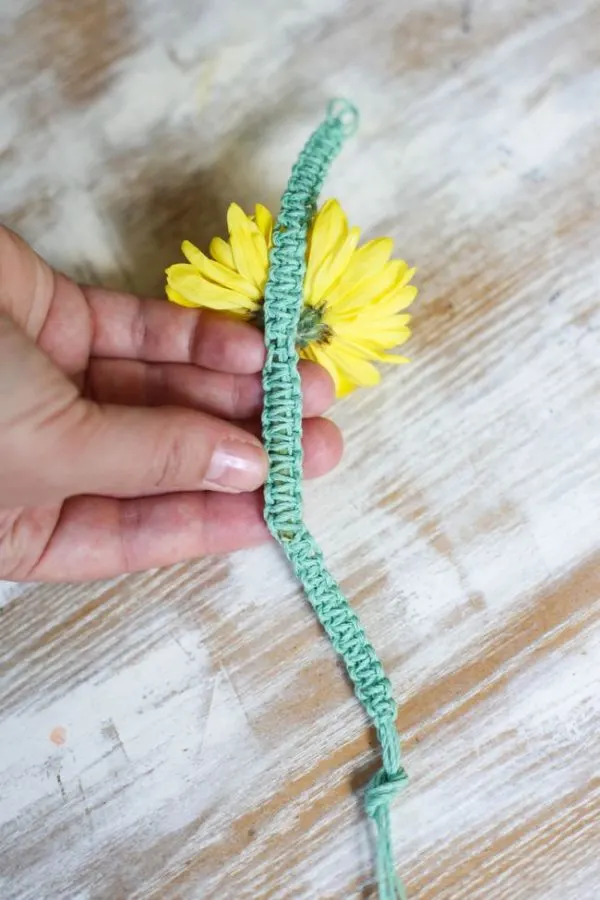 Keep knotting until the bracelet is long enough to fit around your wrist. I made an easy closure by just knotting the strands a couple of times and cutting any excess length. Pull the knot through the loop at the other end of the bracelet.
I couldn't stop experimenting with different colors, flowers and placement! My favorites were one big flower in the center or several small flowers spaced throughout the bracelet. Would you wear a flower crown on your wrist?

[Photos by Henry Happened for The Sweetest Occasion.]
The fine print: Please link with love! As with all of our posts, DIY projects featured on The Sweetest Occasion may not be copied, distributed or reproduced without express written permission. Love and links are always appreciated! If you'd like to share this post, please link to this post directly for the DIY tutorial and do not include the instructions in your own post. Thanks so much! xoxo