Over the last year or so I've developed quite a love affair with popcorn. I was never a huge fan when I was younger, but lately it's one of my go-to snacks. And you want to know a little secret? Popcorn makes such an easy party food, too! You can pop up a few bags, gussy it up with a few ingredients you may already have in your fridge or pantry and serve it up in your favorite serving bowls so guests can grab and munch at will. Today I'm sharing three ways I love to jazz up popcorn to take it from ordinary to pretty gosh darn tasty in no time flat.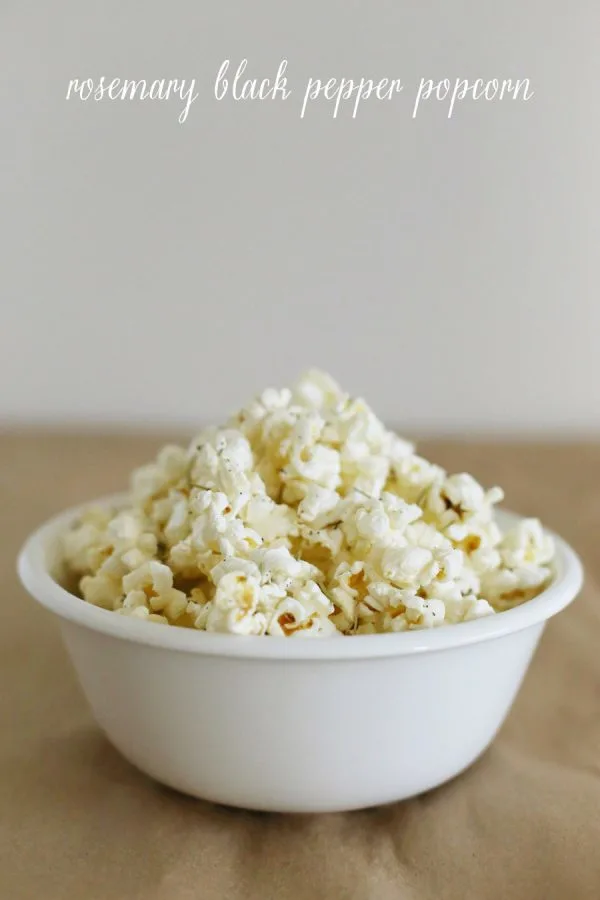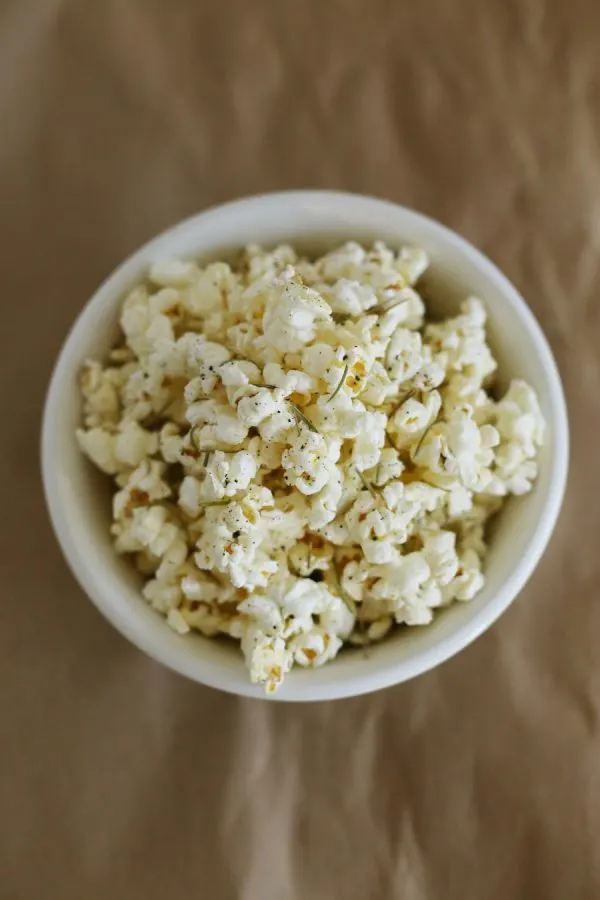 Inspired by a recipe that my girl Erika emailed me one day, this popcorn is my new favorite crunchy treat when hanging out watching movies at home! It's simple but a really fun twist on the classic butter and salt popcorn combination. All you need to do is pop up a bag of popcorn, drizzle a few tablespoons of olive oil into the bag, add dried rosemary and fresh crack black pepper to taste and toss to coat. Then pour it into a pretty bowl and you've got instant party fare with about zero fuss!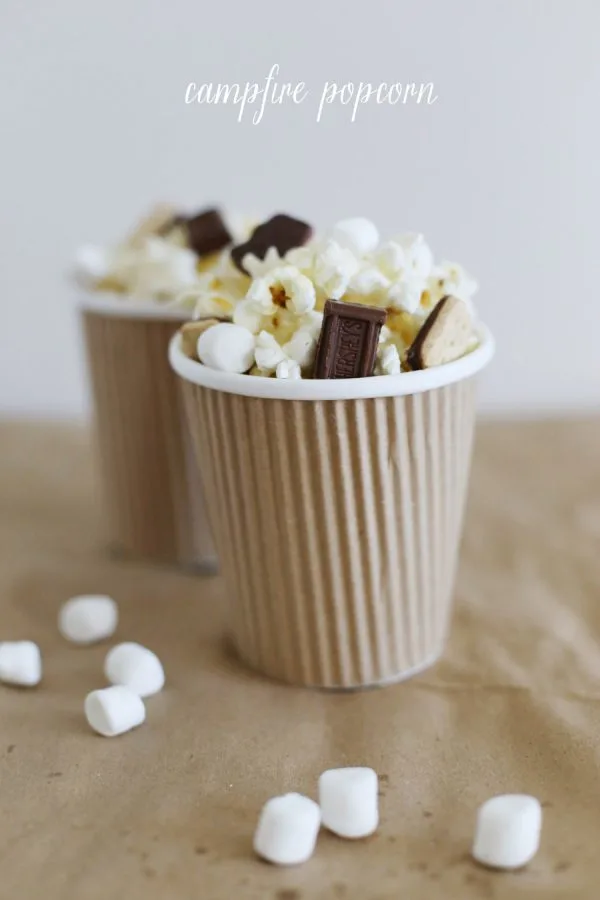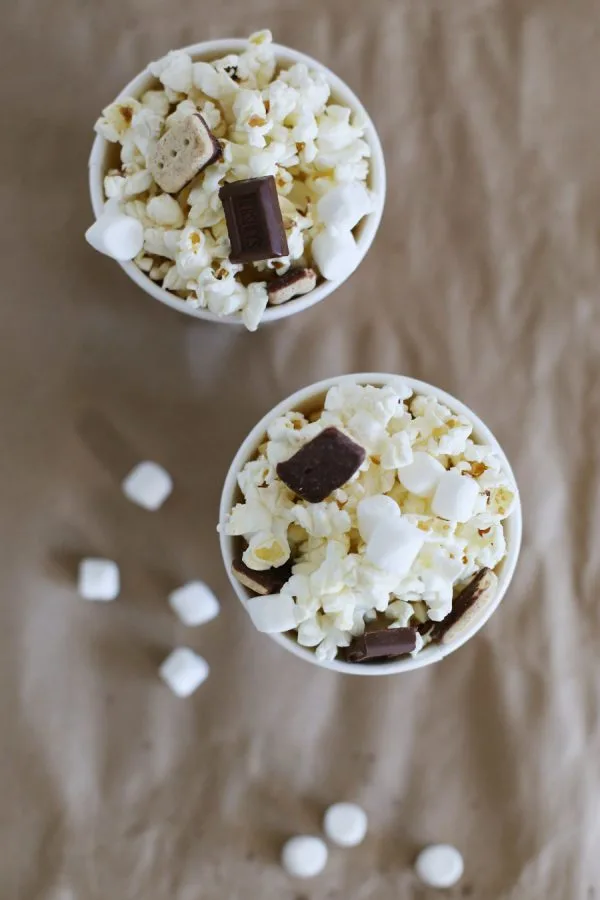 Next up, campfire popcorn! A playful twist on s'mores with a nod to trail mix, this is such a fun yummy way to serve up snacks by the campfire! (And it's especially perfect for kids, just saying.) Pop up a big bag of popcorn and toss it in a bowl with mini marshmallows, little pieces of chocolate and tiny graham crackers. You could also add other fun things like chocolate covered raisins or almonds. I prefer to let the popcorn cool a bit before adding all the goodies so they don't melt, but you can make yours right away for a slightly gooey option if you prefer. Either way, this is a crowd favorite! I like to serve mine up in these great little kraft paper cups from Garnish for individual servings made easy.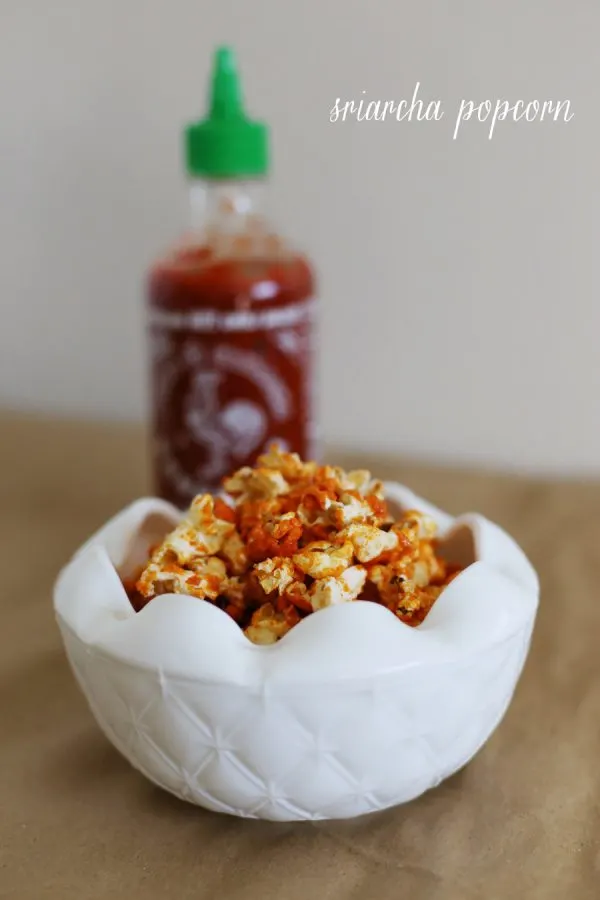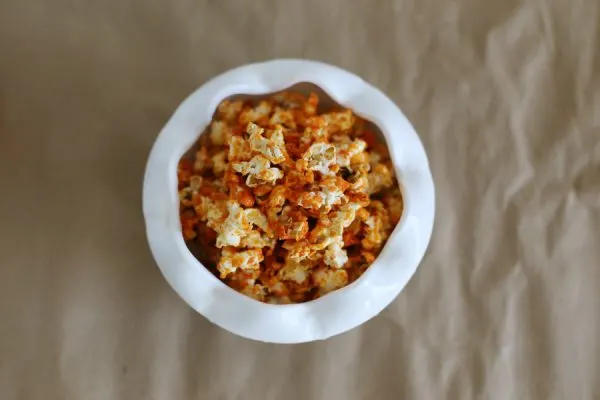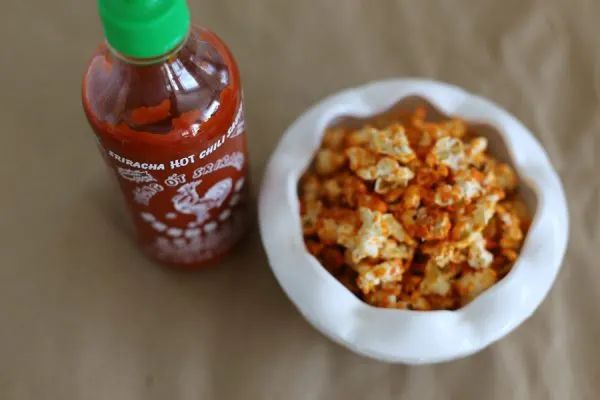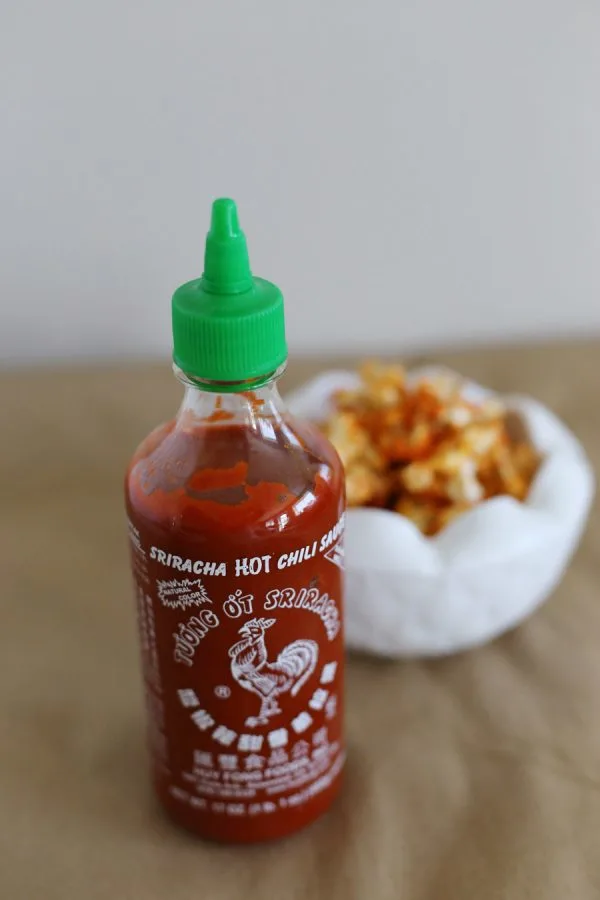 Last but not least, a treat for those with a taste for the spicy! Around here our spice of choice is generally in the form of sriarcha, which is a Thai red chili sauce that makes an awesome condiment or addition to any kind of sauce you can dream up. In this case we're rocking sriarcha popcorn! Just drizzle your freshly popped popcorn with a couple of tablespoons of oil (if you want to keep it authentic Asian try sesame oil!) and then add your sriarcha. I'd start with just a tablespoon per bag of popcorn and then build the heat from there to suit your individual taste.
And there you have it! Three quick, easy and super tasty ways to rock the popcorn craze at your next party. Have a favorite way you like to eat your popcorn? Please share!

[Photos by Cyd Converse for The Sweetest Occasion.]
Garnish is one of our beloved sponsors. Read more about our editorial policies.