I know I mentioned it earlier this week, but I seriously want to go to the pumpkin patch like it's my job right now. We're hoping to make it this weekend in between a flurry of football games and a birthday to celebrate tomorrow. We've been having the most amazing fall weather this week. Bright, sunny, temperatures in the high 60s. It's the perfect time of year for my favorite fall fashion. Think great jeans and booties, oversized sweaters and pretty patterned scarves. Oh and this studded bag? I need it. As in, I totally don't need it, but I really really want it.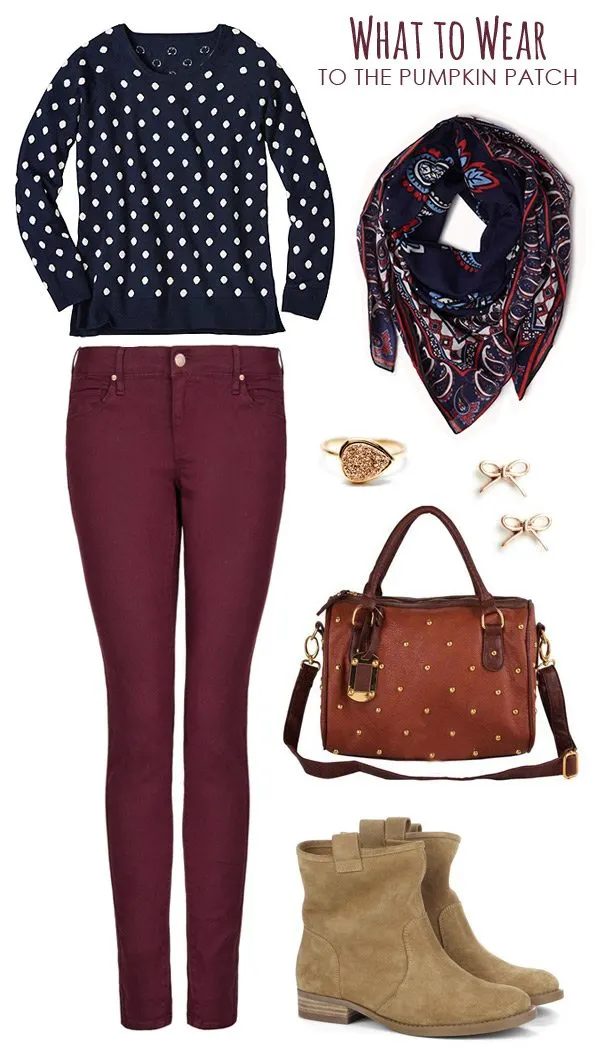 [Shop: Polka dot sweater | scarf | ring | bow earrings | studded bag | booties | burgundy skinny jeans.]
This post includes affiliate links. Read more about our editorial policies.