This post was sponsored by Air Wick. Thank you for supporting the sponsors that so
generously help The Sweetest Occasion keep on keepin' on!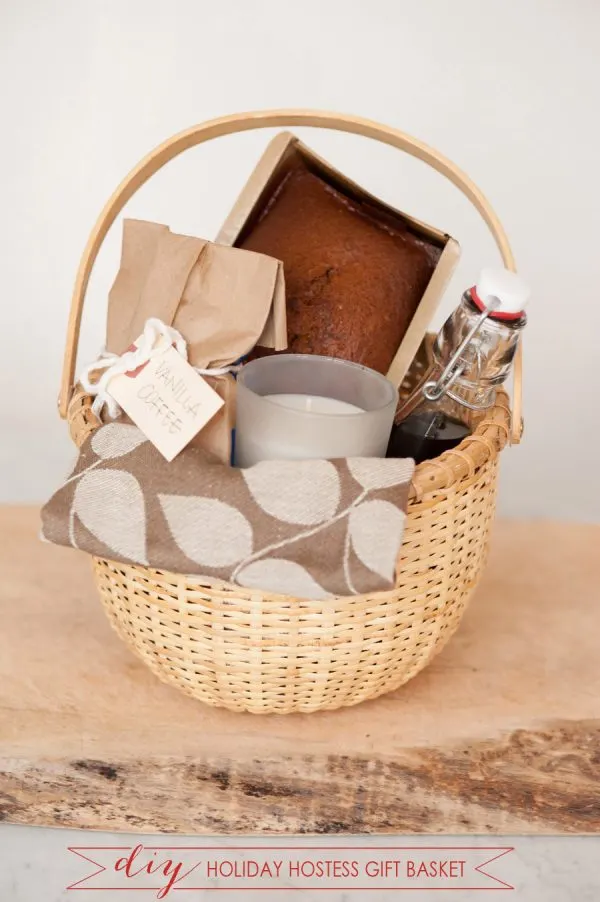 I'm so excited today to be sharing the first in a series of six holiday DIY ideas in partnership with Air Wick! Inspired by Air Wick's limited edition holiday fragrances, I'll be sharing one project for each of the next six weeks, all designed to help you craft the ultimate homemade holiday this year. Today we're talking hostess gifts! As you're traveling and attending parties and holiday dinners over the next several weeks there's going to be no shortage of need for a great hostess gift. Sure, the typical wine or flowers is always a great option, but I personally love putting together a great gift basket. It's easy to do, won't take up much of your time and the end result is the prettiest little gift that will leave your hostess feeling really special. Who doesn't love that?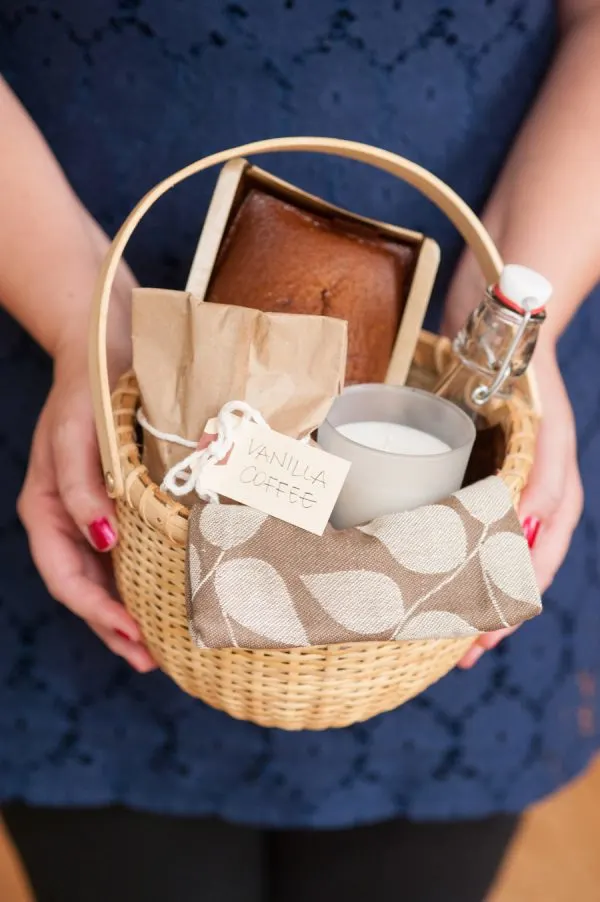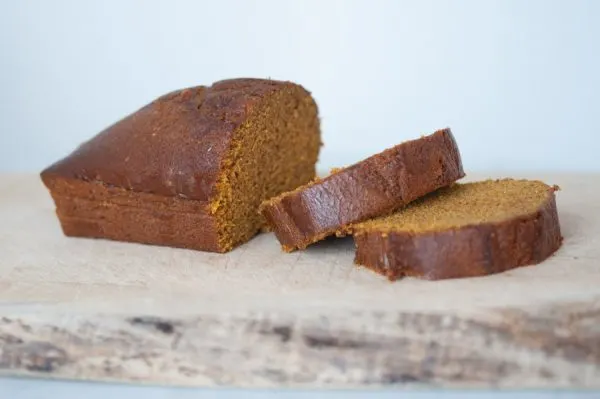 When thinking about what I personally wanted to stash in my hostess gift baskets this year, I drew inspiration from Air Wick's Vanilla Butter Cream Cupcake candle. The fragrance just makes me think of all things cozy (and, um, really delicious treats) so that's the direction I took when selecting goodies. I actually themed the basket around the fragrance itself with elements of vanilla and baked goods to create a heartfelt gift for a holiday hostess. I'm including a suggested list of supplies and goodies to put in the basket, but feel free to switch it up and have fun – I especially love customizing baskets with a specific hostess's personality in mind!

Small to medium sized baskets
Air Wick Vanilla Butter Cream Cupcake candle
Tea towels or a set of pretty cloth napkins
Homemade vanilla extract (recipe below)
Vanilla coffee beans
Baked goods (think bread, cupcakes, scones, etc.)
Packaging supplies (parchment paper, twine, kraft bags, tags)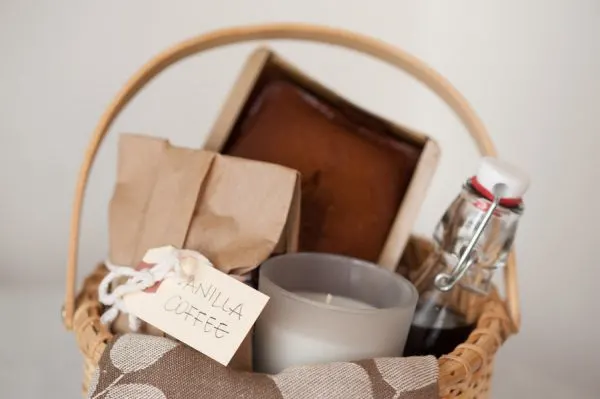 I started by picking up a few cute baskets – they were just a few dollars each. Next up, I love a mix of edible treats and sweet keepsakes that a hostess can treasure after the holidays so I found pretty cotton tea towels to tuck inside the basket and paired it with one of Air Wick's color changing candles. A loaf of homemade bread, vanilla coffee beans and a bottle of homemade vanilla extract (recipe below) rounded out the bounty! When in doubt, I always like to repackage things to make them feel a bit more special. So here I placed the coffee beans in a kraft paper bag, and tied it with kitchen twine and a little tag labeling what is inside. So easy, but it gives that homemade touch that I love for holiday gifts! I also really love that from sipping on coffee to nibbling on something sweet the whole gift basket has a cohesive theme that makes it really special. In this case, it's all about the vanilla!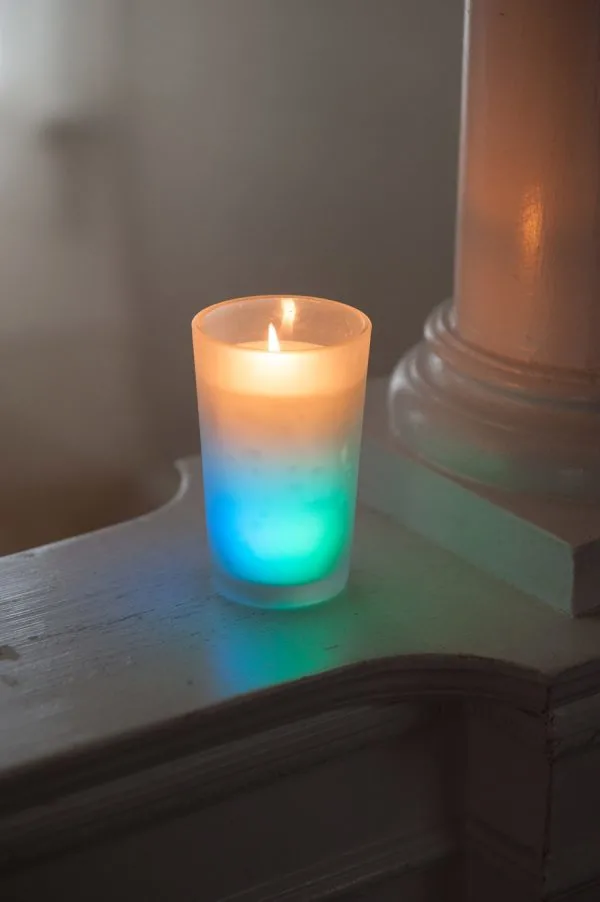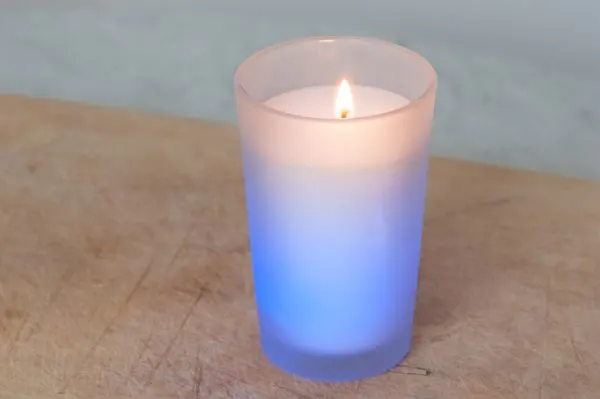 Making homemade vanilla extract is easier than you think! You just need bourbon (or rum works great, too), whole vanilla beans and mason jars to get started. Begin by cutting each vanilla bean lengthwise, then place the beans in a jar. The general rule of thumb is three vanilla beans per 1 cup of liquid. (That's six halves once you've cut them lengthwise!) Cover the vanilla beans with alcohol, shake, lid tightly and then store in a dark place for a couple of weeks up to a month. To gift, I like pouring the extract into cute flip-top bottles. Your friends and family will love that you made something homemade for them – especially those that love to bake!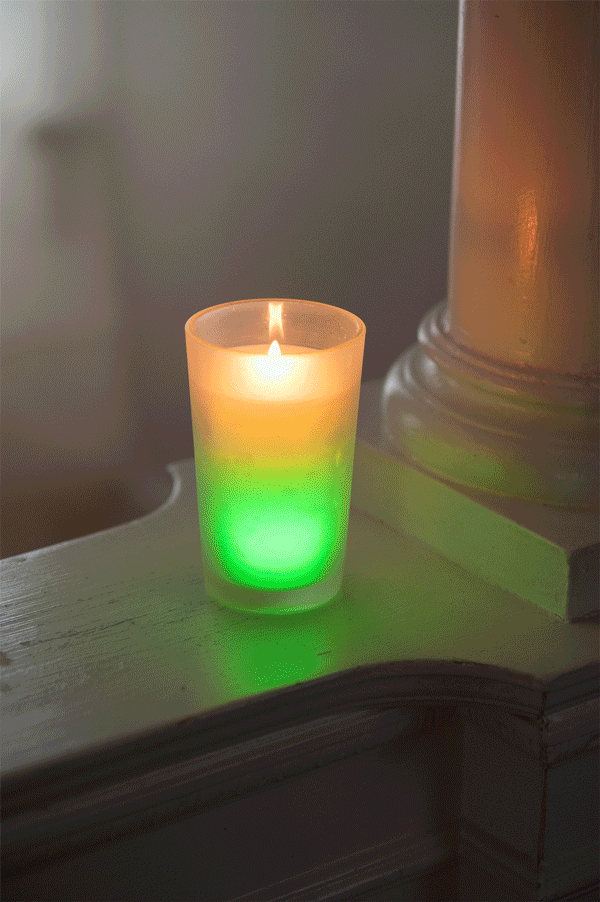 Ok, ok and because I couldn't resist showing off how cool Air Wick's color changing candles are, I'm busting out a little animated gif action for you today. When I first lit one I was kind of blown away at how vivid the colors are and I think it makes them really special. There's not a hostess in the world who wouldn't love to get one of these pretty little gems tucked inside a gift basket loaded with goodies!

[Design + styling by Cyd Converse for The Sweetest Occasion. | Photos by Alice G. Patterson.]
Sources –
Baskets purchased at Christmas Tree Shops
Tea towels from Target
Flip top bottles can be found at Everything Kitchens
Nail polish is Sunset Kiss by JulieG
Vanilla Butter Cream Cupcake candles by Air Wick
This post is a collaboration with Air Wick. For more homemade holiday ideas, follow along on Facebook! Read more about our editorial policies.