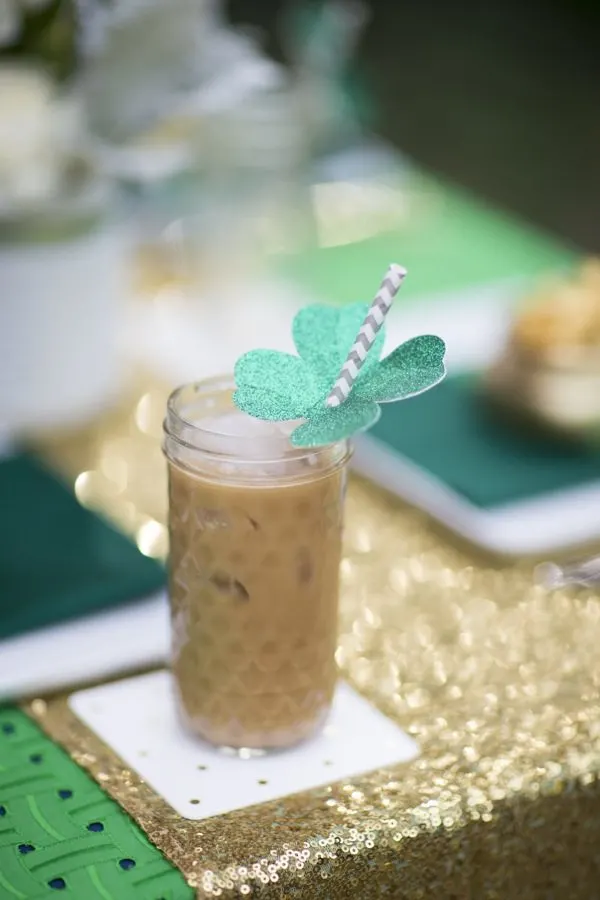 There's a little Irish pub in our town where there's nothing I love more than sipping a classic Irish coffee on a cold winter's day. Something about that whiskey just warms you up from the inside out! Today Matthew McCully is sharing his twist on an Irish coffee recipe – poured over ice and made with cola for a little extra kick.

2 cups cold-brew coffee (homemade or from your local grocery store or coffee shop)
1 cup Irish whiskey
(1) 12 oz bottle of cola (we prefer one made with real sugar!)
1/2 cup heavy cream (more or less to taste)
Pour all ingredients into a pitcher and stir to combine. Coffee, cola, and whiskey can be combined up to 2 hours ahead and chilled. Add cream right before serving. Serve over ice and don't forget a cute straw!

[Recipe: Matthew McCully | Styling: Gray Harper Event Maker | Photos: Jade + Matthew Take Pictures.]