I mentioned it a few weeks ago concerning chartreuse green, but I seriously feel like green is about to have a major moment in fashion and design in general. Call this olive green, moss green or army green, but no matter the name it's seemingly everywhere at the moment. I love how this typically tough, more masculine color seems to be going softer and more feminine. Like this pencil skirt. I'm digging that the rich olive green takes something perfectly classic and transforms it to feel entirely modern and cool. I actually don't think I own anything this color, but I'm thinking that may just have to change, because I am loving this look for fall and winter!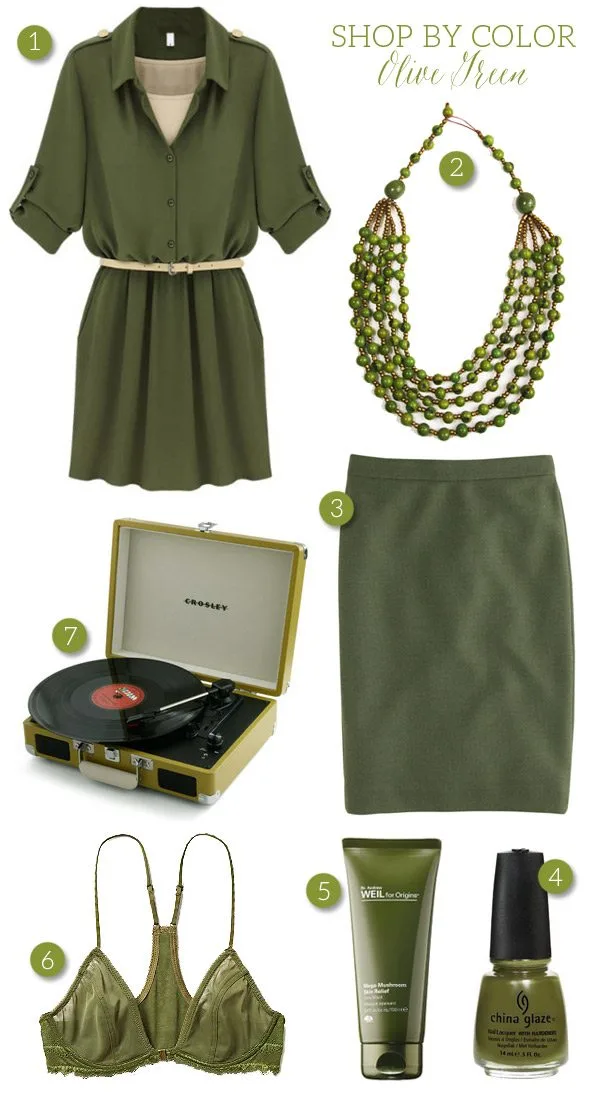 [Shop | 1: Belted dress | 2: Beaded necklace | 3: Pencil skirt | 4: Nail polish | 5: Face mask | 6: Bra | 7: Turntable]
This post contains affiliate links. Read more about our editorial policies.