Yesterday on Instagram I mentioned that I was working on shooting a few smoothie recipes to share with you. At the risk of sounding like a complete cliché, because smoothies are generally my go-to weekday breakfast regardless of the time of year, smoothies are just one of those things that feel right following the holidays. I make mine with lots of whole ingredients, no added sugar, no funky processed stuff and they're just the thing to get me back on track following a season of too many cookies and pancakes. Because I'm sure I'm not alone when I admit that I eat way more pancakes and waffles and generally not good for me breakfast foods during the holiday season.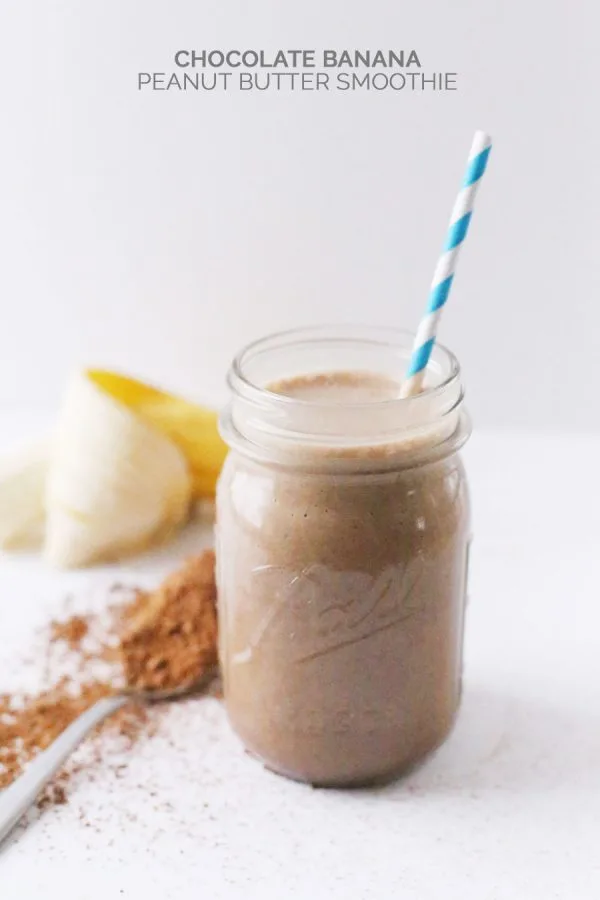 This right here is one of my favorite go-to smoothie recipes. It's a chocolate peanut butter banana smoothie and it's so delicious. Also, chocolate, peanut butter and banana. You know it's good. It's also really quick and easy to make in the morning as you're running out the door or sitting down at your desk to start your work day, because there's no chopping or prep work required. Who doesn't love that? Personally, I really really love that.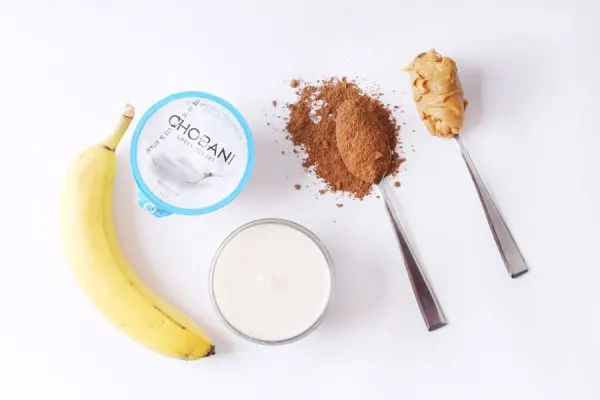 ½ cup plain Greek yogurt
½ teaspoon vanilla extract
1 cup vanilla almond milk
1 tablespoon cocoa powder
1 tablespoon peanut butter
½ banana
8 – 10 ice cubes
Honey or stevia to taste (optional)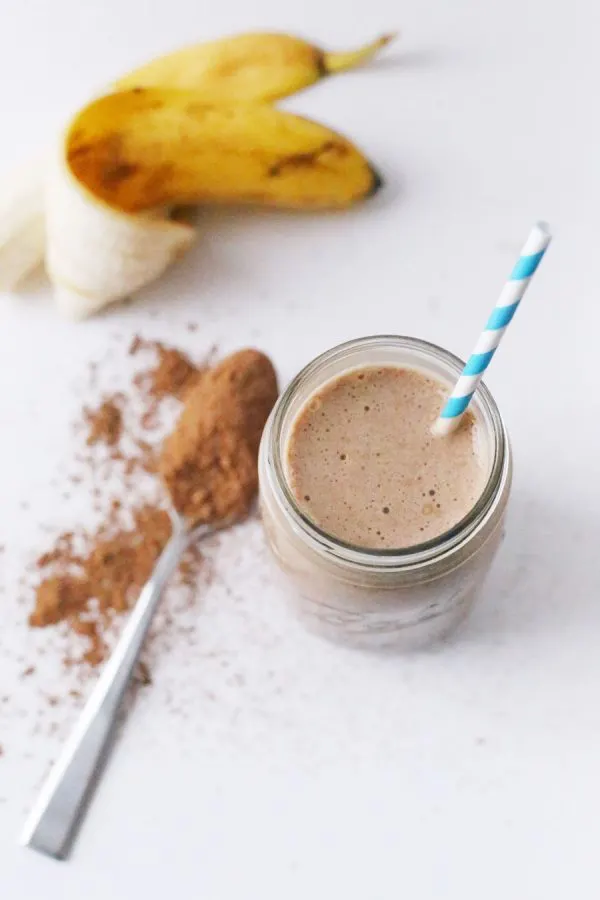 Place all of the ingredients in a blender. I usually start with the milk, because it helps to keep all the other goodies from getting stuck to the bottom. Blend on high speed for about 2 minutes, which makes for a smoothie that's nice and smooth and thick. If you like a thicker smoothie, add more ice. If you like a thinner consistency, add additional milk. If you want to use a different kind of milk or a nut butter like almond butter, go to town. I personally limit my dairy so I like to stick to almond milk because there's already Greek yogurt in there, but I use almond butter a lot instead of peanut butter and it's still super yummy. Switch it up and make it your own! It may not be pancakes drizzled with maple syrup, but it's still really damn delicious! So that's that. Enjoy, friends!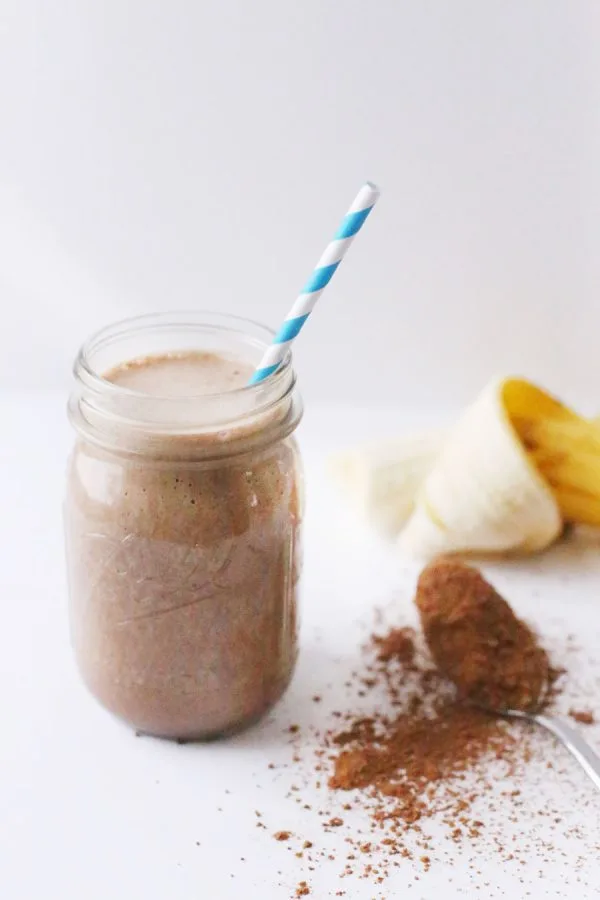 [Photos + recipe by Cyd Converse for The Sweetest Occasion.]