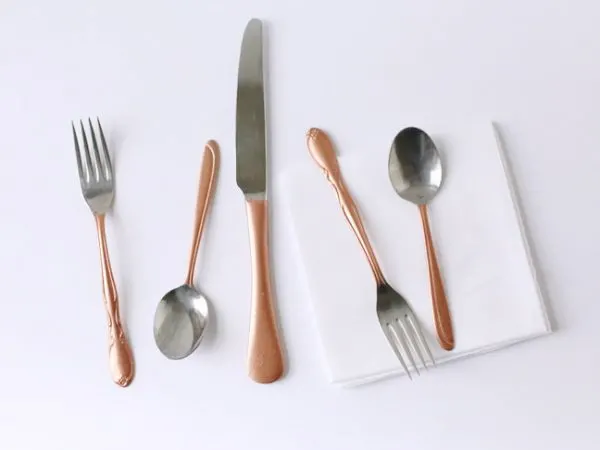 My favorite DIY projects are absolutely the ones that are quick, simple and budget-friendly while still packing a big visual punch. This project fits that bill, making it one of my favorite recent DIY endeavors. We're talking about taking basic, inexpensive thrift store flatware and making it something really special with the addition of a metallic finish. I chose copper, but you can customize it with whatever finish speaks to you. So easy, so pretty. I think this entire project cost me about $6, including the paint, the majority of which I have left for another project. Love that!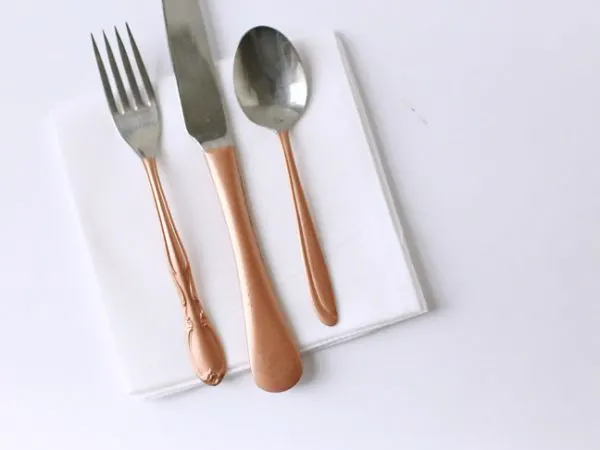 You can find the complete tutorial in all of it's easy as pie glory over at Momtastic today! If you're planning an upcoming brunch or dinner party, I definitely recommend this one. You can give your place settings a whole new look without breaking the bank and this project is perfect for even the most novice of crafters. DIY copper gilded flatware. Love it. As always, if you give this one a try, share a photo with me on Instagram – I'd love to take a look!
p.s. If you have an eagle eye, you'll have already spied my pretty copper flatware in action here and here.

[Photos by Cyd Converse for Momtastic.]