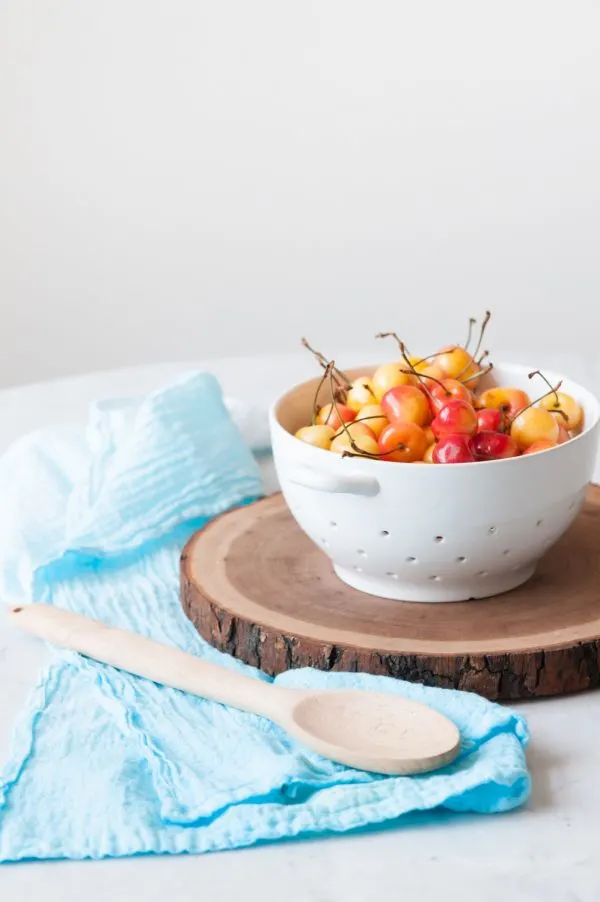 Remember a few months ago when I dyed some shibori onesies and then made the world's prettiest dip dyed tote bags? (Um, even if I do say so myself.) Well, I wasn't lying when I promised that I was quickly becoming obsessed with dyeing things. As in, every thing. Today I'm sharing these pretty DIY ombre flour sack towels, transforming basic white flour sack towels into something really pretty. We try really hard to limit our paper product consumption around the house, so we operate entirely sans paper towels. I've realized that some people find this somewhat mind boggling, but it's actually really simple. In lieu of tossing out dozens of paper towels a day, we just rely on kitchen towels and hand towels to get the job done. Needless to say, I've bought oodles of them over the years, but flour sack towels remain my favorite. Make them pretty with a wash of ombre color and I'm sold!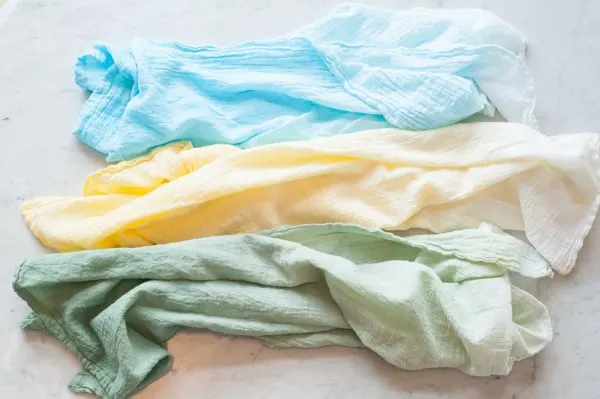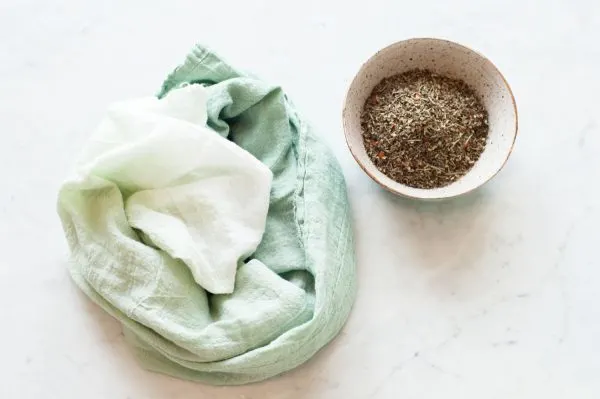 Basic white flour sack towels
Rubber gloves
Fabric dye (I used Dylon brand in Bahama Blue, Sunflower Yellow and Amazon Green)
Bucket or pail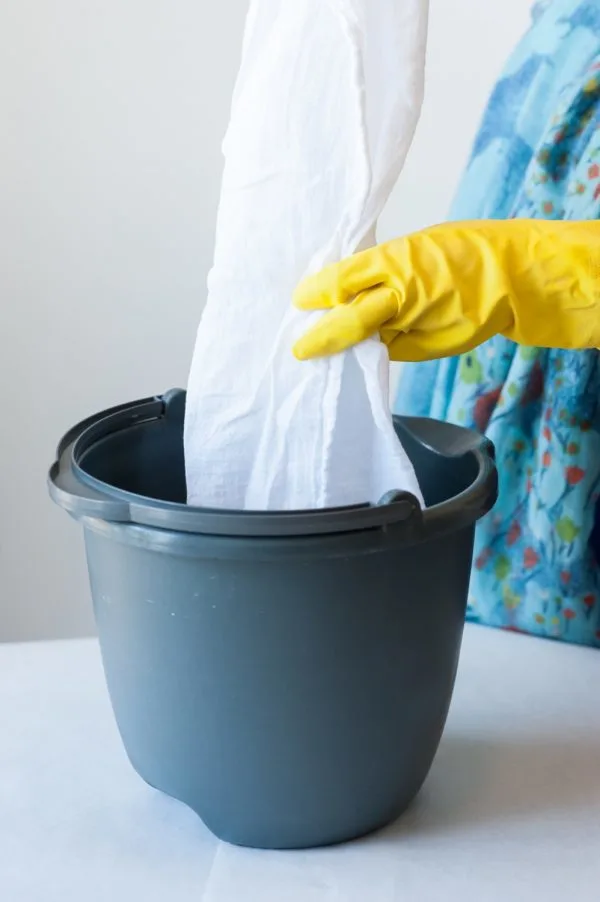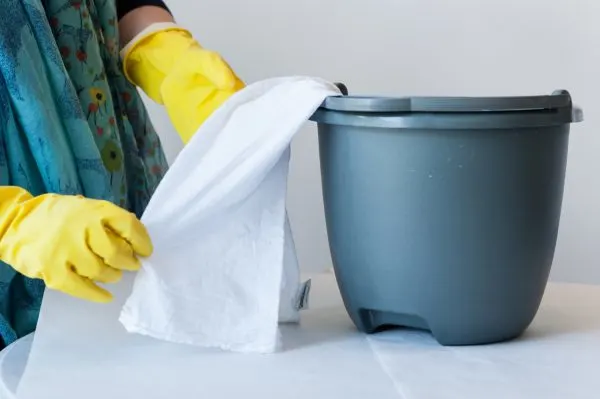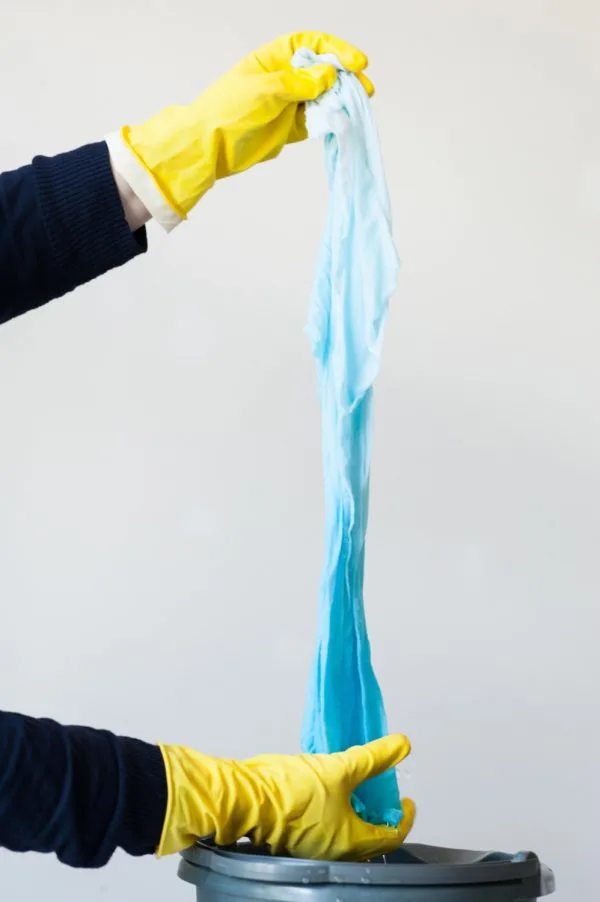 To get started, review all of the instructions for your particular brand of dye and prepare the dye bath accordingly. You'll want to use some kind of bucket or pail that won't be missed if it gets discolored. Then it's time to start dunking! This process is so simple it's scary. Dip one end of the towel into the dye bath, allow it to set for a few minutes and then lower it a bit further into the dye. Keep doing so until you've dyed at least 3/4 of the fabric, leaving the end white. To get the smooth, gradual ombre effect (versus the starker lines of the dip dye totes we dyed before), you should gently raise and lower the fabric, back and forth by about an inch or so as you're working. Then, ring out the excess, rinse thoroughly and wash as per the manufacturer's instructions.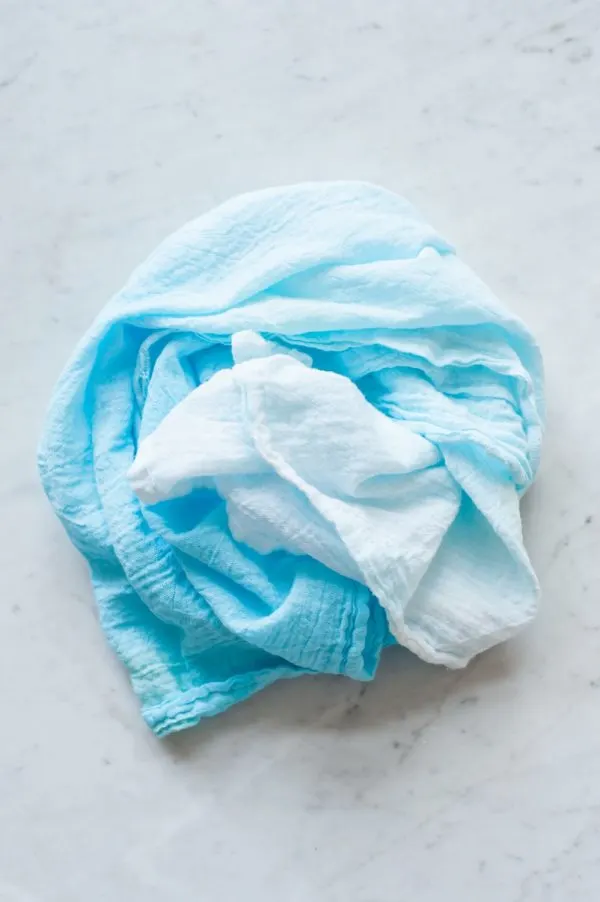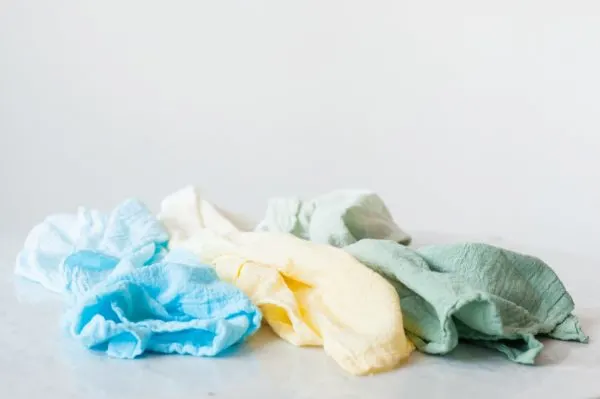 Your dye bath will easily make enough dye to make several towels, making it a cinch to stock up your own kitchen drawers and to make a few as gifts, too. Wouldn't these be so sweet bundled up with a few really nice pantry staples (like your favorite sea salt and a great olive oil) as a hostess gift? I love that idea! As always, I'd love if you'd share what you're crafting up with me! Whether it be these, another of my DIY projects or something else entirely, share it with me over on Instagram using the hashtag #thesweetestDIY!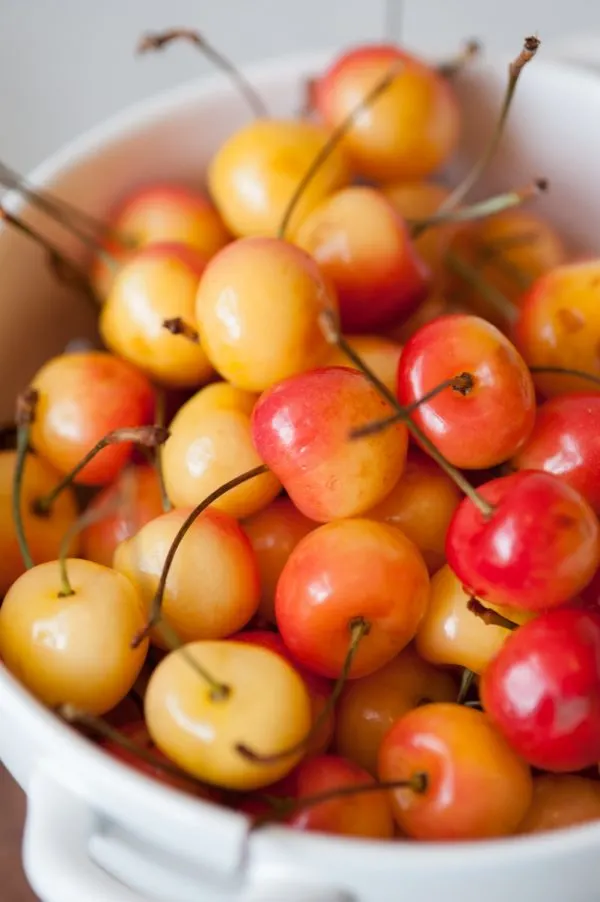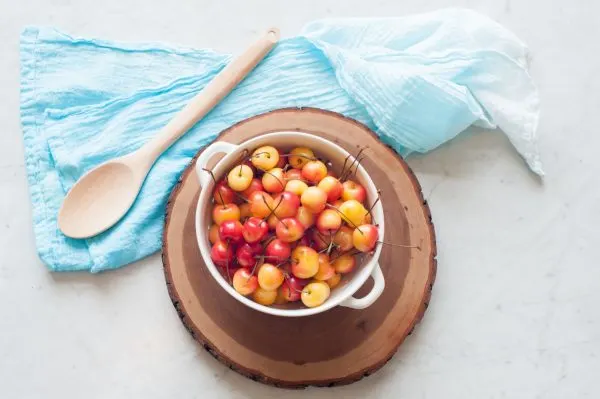 [Art direction + styling by Cyd Converse | Photos by Alice G. Patterson for The Sweetest Occasion.]
The fine print: Please link with love! As with all of our posts, DIY projects featured on The Sweetest Occasion may not be copied, distributed or reproduced without express written permission. Love and links are always appreciated! If you'd like to share a maximum of 1 – 2 images from this post, please link to this post directly for the DIY tutorial and do not include the instructions in your own post. Thanks so much! xoxo