This post was sponsored by Valspar. Thank you for supporting the
sponsors that help make The Sweetest Occasion possible!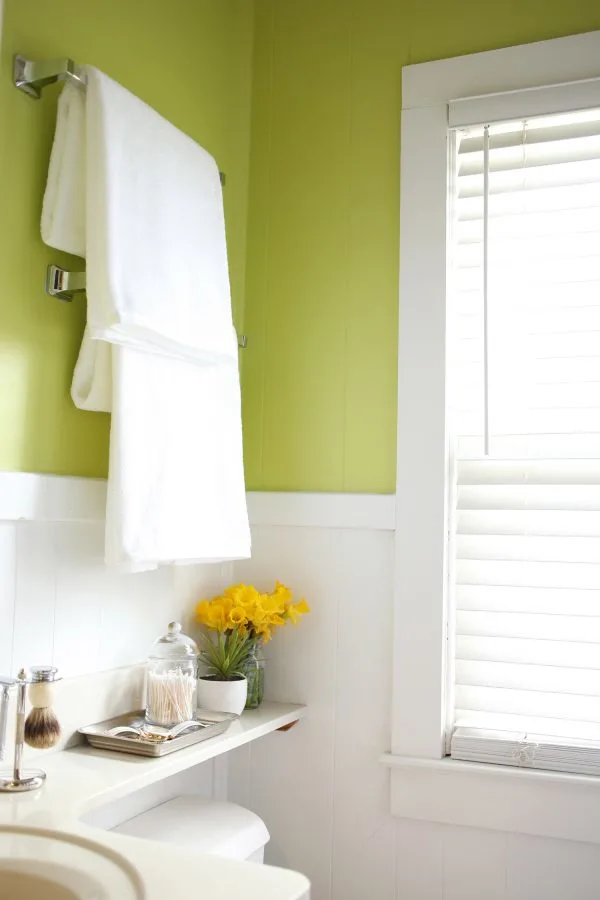 I'm so excited to share with you today that I am going to be teaming up with my friends at Valspar again to bring you a whole bunch of colorful interior design and DIY ideas throughout the year! I had such an amazing time working with them in 2015 so I could not be happier to keep the fun going. To kick things off, Valspar asked me to jump on board with this year's 31 Days of Color celebration with Ace Hardware. I got to work with this really cheerful shade of green, Kiwi Slice VR015C, which immediately inspired me to tackle a little bathroom makeover! When I shared my tips for choosing a paint color palette, I mentioned that I love a home that is full of neutrals with a couple of rooms that pack an unexpected punch in the color department. Our bathroom? It now brings all the punch and then some, friends. It feels perfectly fresh and bright, just in time for spring!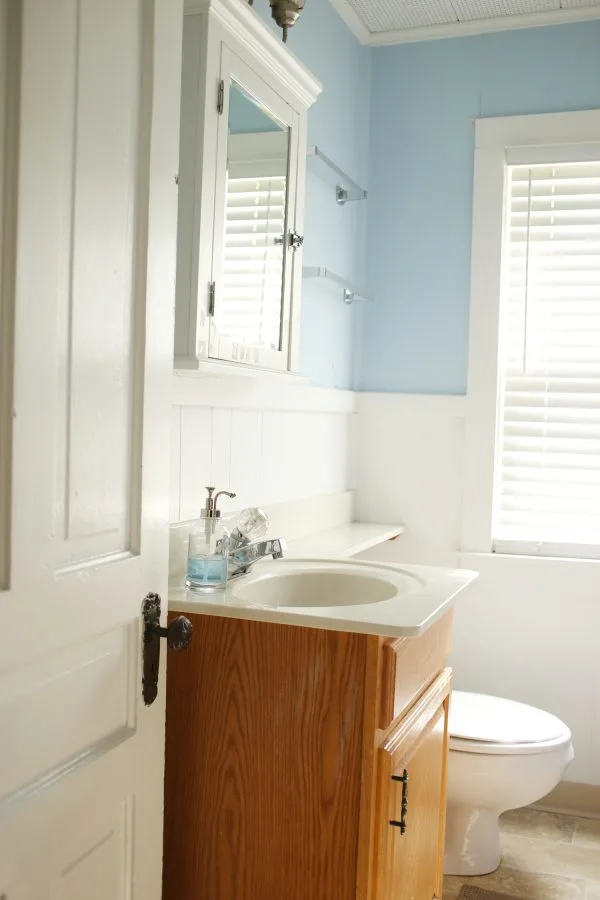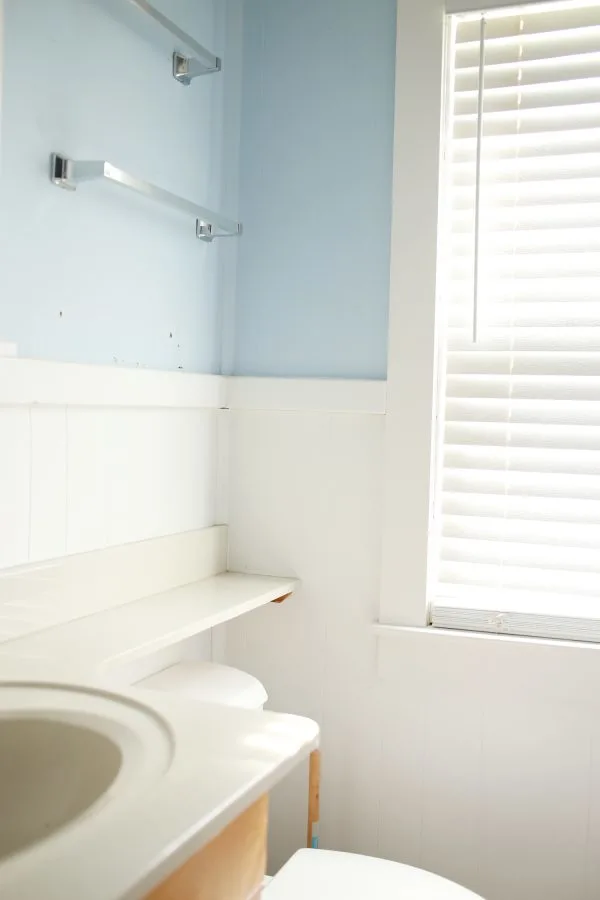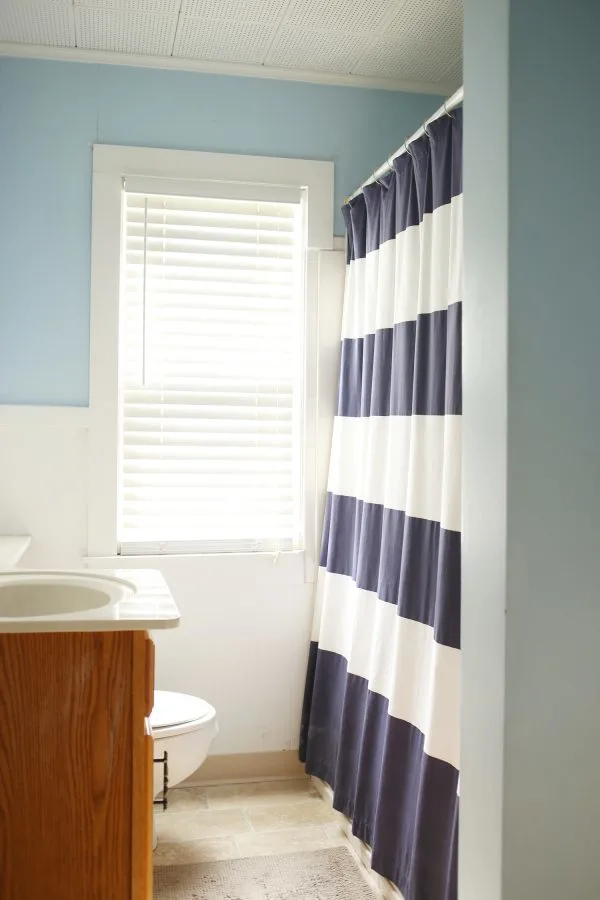 The bathroom before was perfectly fine, if a little blah. The blue color wasn't my personal favorite though and the room hadn't been repainted in a while so the finish was getting rough and the walls themselves needed a little TLC. As always I turned to my favorite Valspar Optimus formula and one quick coat (and a couple touch-ups later) and our bathroom was looking like an entirely different space. The Kiwi Slice is super bold and feels really tropical, and it pairs perfectly with all the bright white and neutrals that are already in the room. I had such fun seeing this bold hue transform our bathroom and you can visit thepaintstudio.com to discover the other Color of the Day shades from Ace's exclusive Valspar® or Clark+Kensington® paint lines, along with expert tips and inspiration. While you're there, you can enter the 31 Days of Color Sweepstakes where one winner will win a $10,000 home paint makeover! By entering, you'll also be in the running to win a gift card of a value up to $1000 to help get you started on your next project – no purchase necessary. (See the official rules for details.) The sweepstakes ends tomorrow so don't miss your chance to get in it to win it!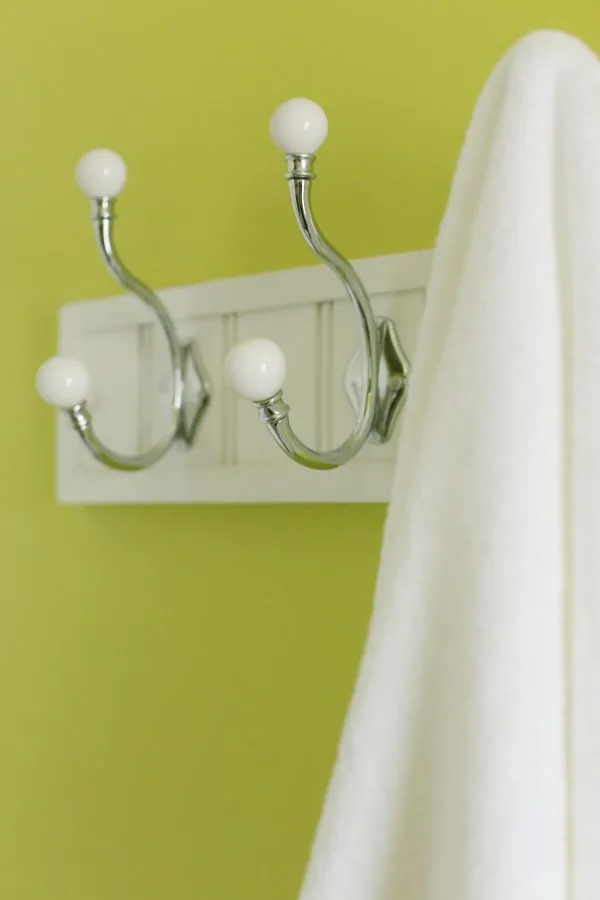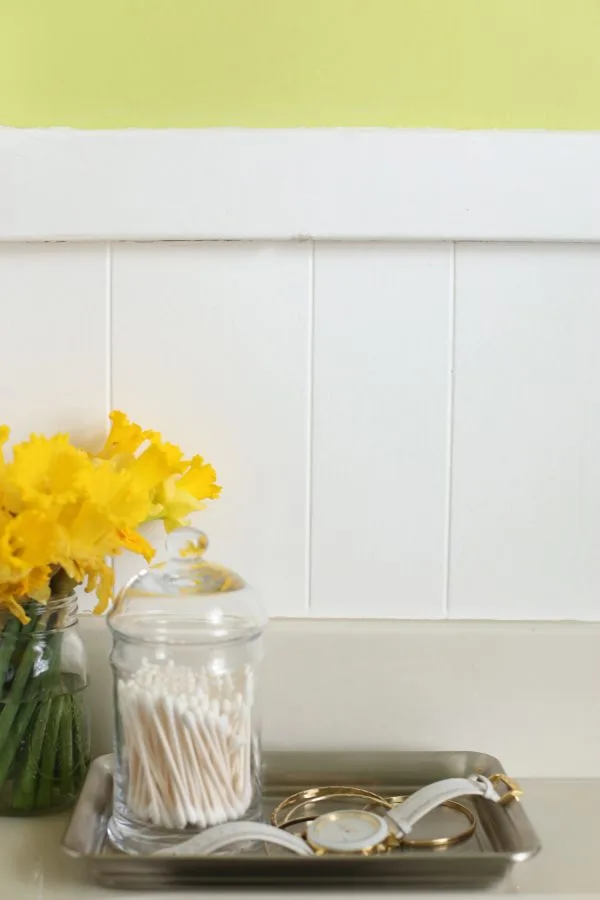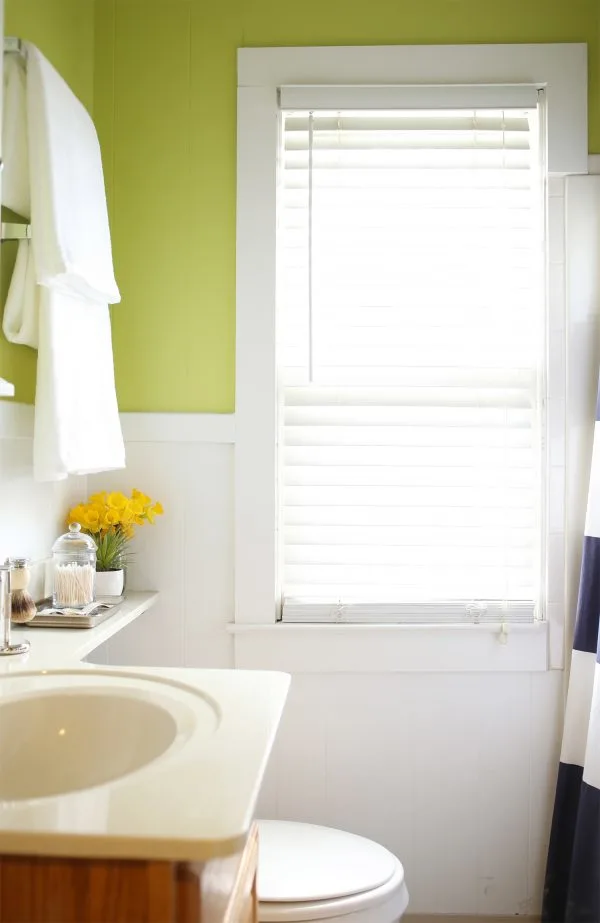 Isn't this color such a fun look? After what feels an unending winter, one coat of paint and things instantly felt like spring around here. It's such a different color for me, but I'm kind in love with how it turned out. Paired with all of that white on the lower half of the walls and the wide navy tripes on our shower curtain and it feels surprisingly preppy. Also, does anyone else like to keep fresh flowers in the bathroom? I don't always have them, but I try to remember to clip a few to stick in a little jar or vase, particularly this time of year and throughout the summer, to keep the bathroom feeling cheerful. It's just one of those extra details that makes me happy! Ready to take on your own spring makeover? Pop on over to thepaintstudio.com for all of the inspiration you could need and then some!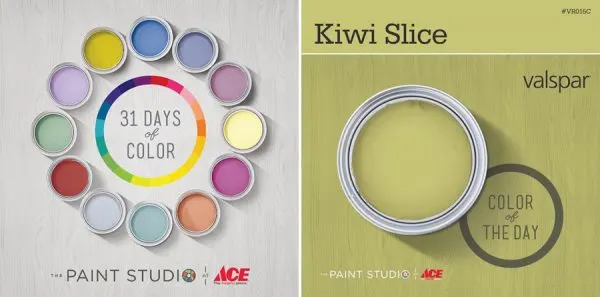 [Photos by Cyd Converse for The Sweetest Occasion.]
This post was sponsored by Valspar. Read more about our editorial policies.