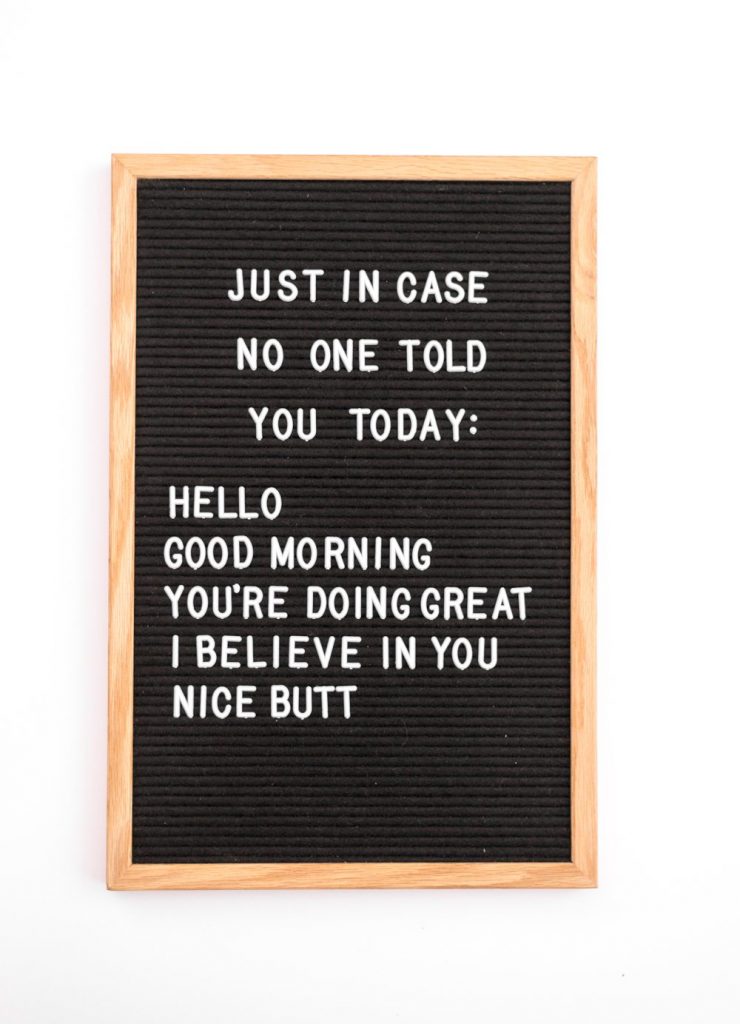 Nine years ago, I sat down one late summer day in 2008 and signed up for a Blogger account. I'd been "blogging" since before it was referred to as such on Live Journal long before then, but this was different. I'm not sure I knew quite how different it would turn out to be, but on that day I sat and wrote the very first blog post on a little blog I decided to name The Sweetest Occasion, a play on my mother's maiden name, Sweet. (You can read more about that here.) Fast forward nine years later and I've been blogging full-time since May of 2011, less than three years after I'd started my blogging journey. When I started blogging, Twitter wasn't even a thing. Facebook didn't have fan pages. Instagram wasn't even a twinkling in anyone's eye because phone cameras were still years away from producing decent photos. The concept of Snapchat would have made us all laugh until our sides hurt. Blogging was a way of bringing people together, connecting with readers, forging friendships with people across the country or across the globe. And it was exciting. Today some of my very best friends in the entire world are friends I made through blogging back in those early days. Reading each other's posts, leaving comments, maybe even exchanging emails and genuinely investing in these relationships was what made blogging special. No one thought we'd be doing this for a career, no one was worried about how many Pinterest shares any particular post would receive (because, you guessed it, Pinterest didn't exist either), and it was all done for the love of the thing, not for the promise of any reward other than something deep, personal and intangible.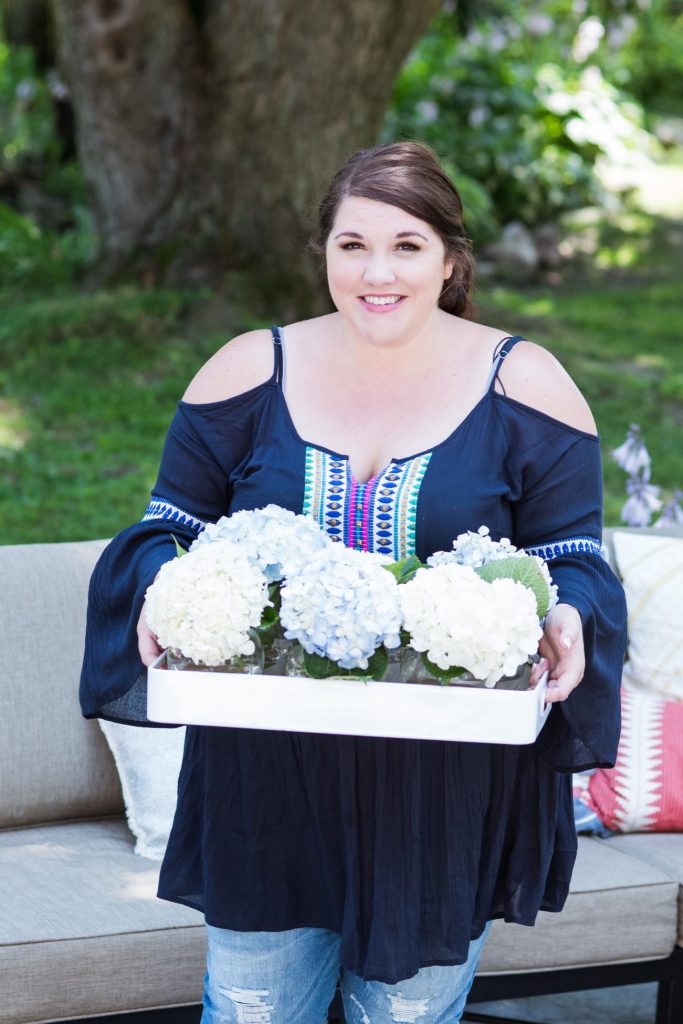 A few times of year I sit down and write a post that makes me uncomfortable. In the past I've talked about surviving divorce and about how I never wanted to be a mom. Sharing in that way is always liberating, but also really frightening, which I guess is a good segue for admitting that writing this post scares me. Today I am writing a post called, "The Very Real Reason I Don't Share Photos of Myself Online" and I'm opening that post with a photo of myself. In a word, I am terrified. Over the last nearly ten years I've built a brand and a business online, and I've done so in a way that puts nearly all of the focus on the work I'm doing and the things I'm creating, and very intentionally not on myself. As much as I cherish my relationships with my readers, I've also been completely freaked out by the idea of making myself and my face the center of attention in any way shape or form. And the reason is simple. I don't look like a lot of bloggers do. I am not perfectly thin, and petite and cute, and no clothing brands are going to want to send me their fall collection to feature on my Instagram feed.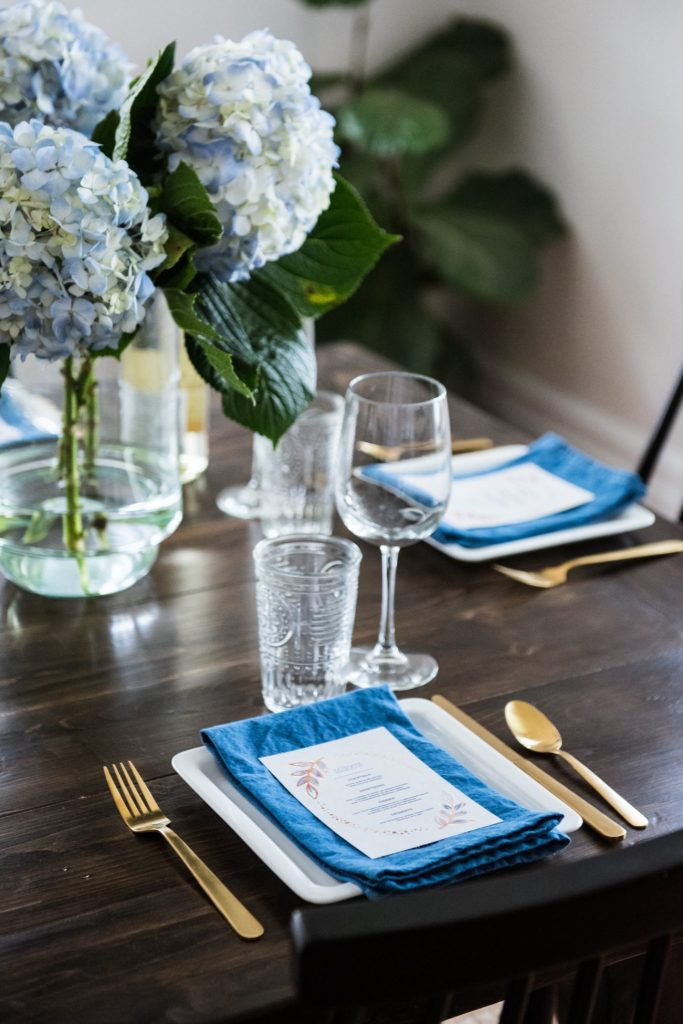 A few times over the summer I've eluded to the fact that I had some big projects in the works and today I am so excited to share one of those with you! A while back the folks at Sutter Home reached out to me and asked if I wanted to team up with them to throw the ultimate backyard party. Because I can never turn down a reason to throw a good party, I had to yes, naturally. Then they asked if they could bring in live music, have a bunch of our friends and neighbors show up and film the whole thing. And again, my answer was an enthusiastic yes! Today is the day it's all going down so you can follow along with me on Instagram Stories all day long to see how it's all coming together and witness the fun for yourself. In a few weeks we'll be sharing all the details right here, but in the meantime I wanted to share a bit of my planning process including some really gorgeous printables and a fun DIY project I incorporated into the mix!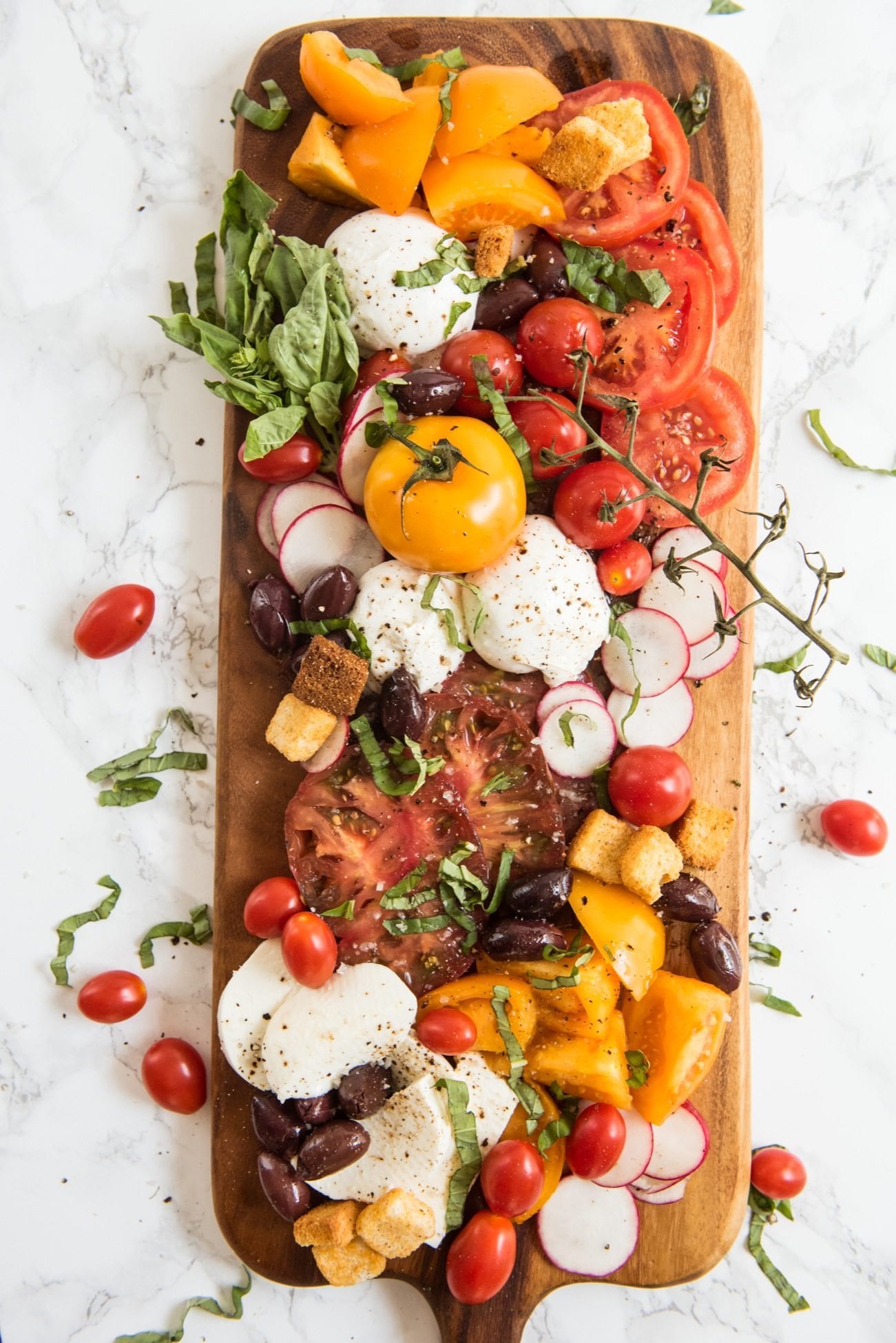 Over the last few years I've been really into arranging a bunch of food on a board and serving it up as a casual weeknight dinner, a great party appetizer or a delicious mid-afternoon snack on a weekend. Something about food on a board is just so damn enjoyable, and people naturally seem to love food that's interactive, which is why this one would make such a good addition to your next party. People love a great cheese board, but this is spin on the classic is even better with an excess of good fresh mozzarella and burrata, loaded up with a variety of tomatoes. Drizzle everything with a good olive oil, max out on fresh basil, then sprinkle the whole mess with yummy coarse grain sea salt and you're in business.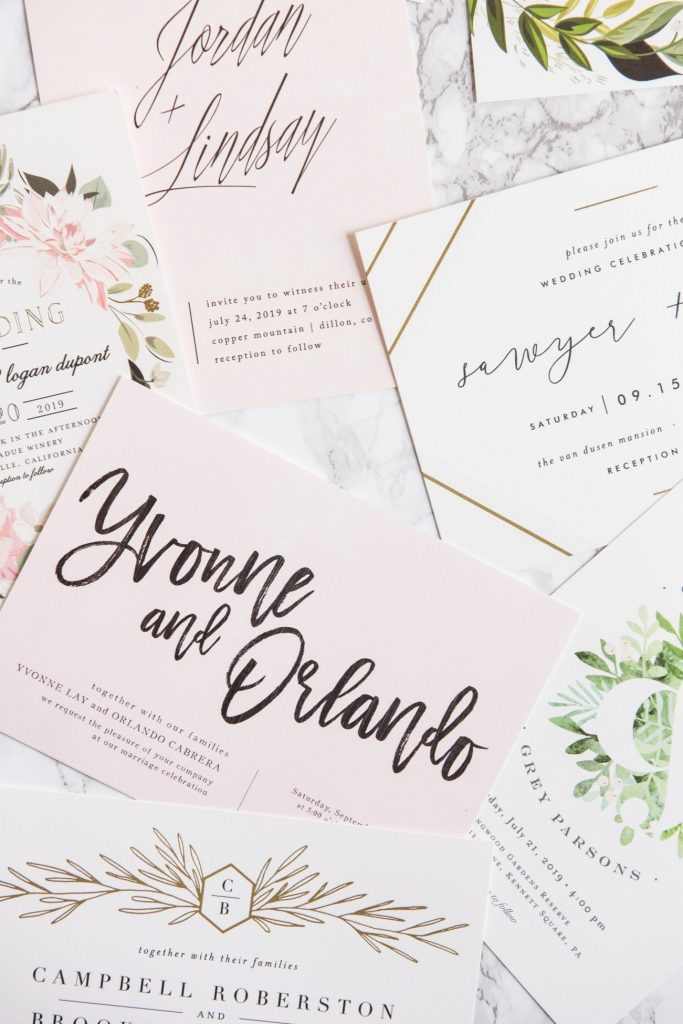 Since first announcing way back in February that we're getting married, I have updated you precisely zero times on the details. In short that's simply because we changed our minds approximately 427 times over the last several months about what we're doing, how large our guest list is going to be and how everything is going to play out. Budget is a major factor (since we have a kids who always come first and a house we're constantly working on), and stress is also a major player, too. Between my time as an event planner and helping friends and family with their weddings, I've planned and executed something like 100 weddings. So while I'm certainly no novice at organizing the details, I also know how stressful big lavish affairs can be and I just don't want any of that excess emotion and pressure clouding the experience for us. So we're skipping the formal dinner in lieu of an extended cocktail hour followed by a pub crawl. (More details on that soon!) We're planning a ceremony that will be really, deeply personal and probably a tear jerker. And it all starts with the perfect invitations!
The Sweetest Occasion on Instagram
Catch up on the Latest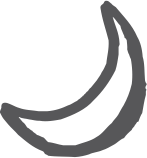 Back to Top