As we count on down to Cinco de Mayo this week it only seems fitting to celebrate my love for all things papel picado, guacamole and piñatas! It's not too late to whip together a little party for you and your favorite pals this weekend so I dug through the archives to bring your three of my favorite fiestas. If you want to get in on the fun, don your favorite sombrero, whip up a pitcher of sangria and party on!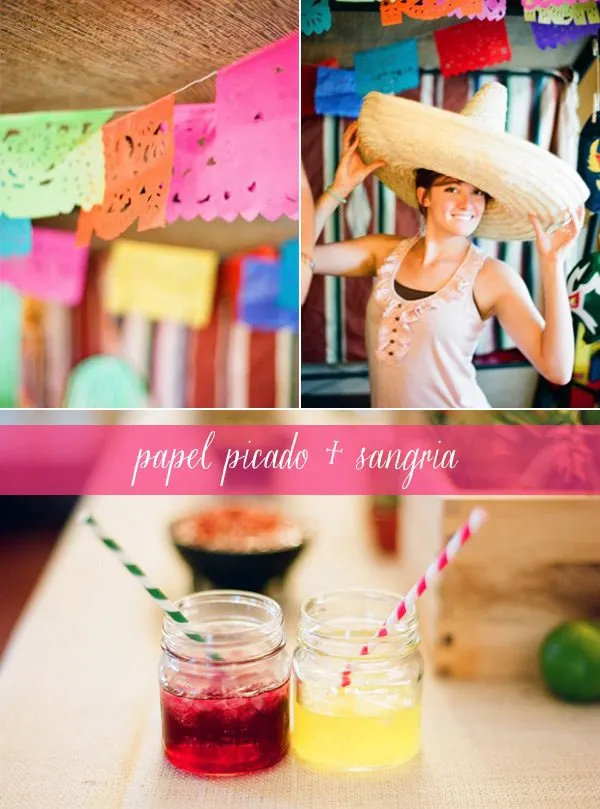 [Photos by Kallie Brynn Photography.]
This fiesta had all the goods! Strands of colorful papel picado, an ample supply of margaritas, cactus centerpieces and a big spread of tacos catered by a local food truck. See all the details and beautiful photos here!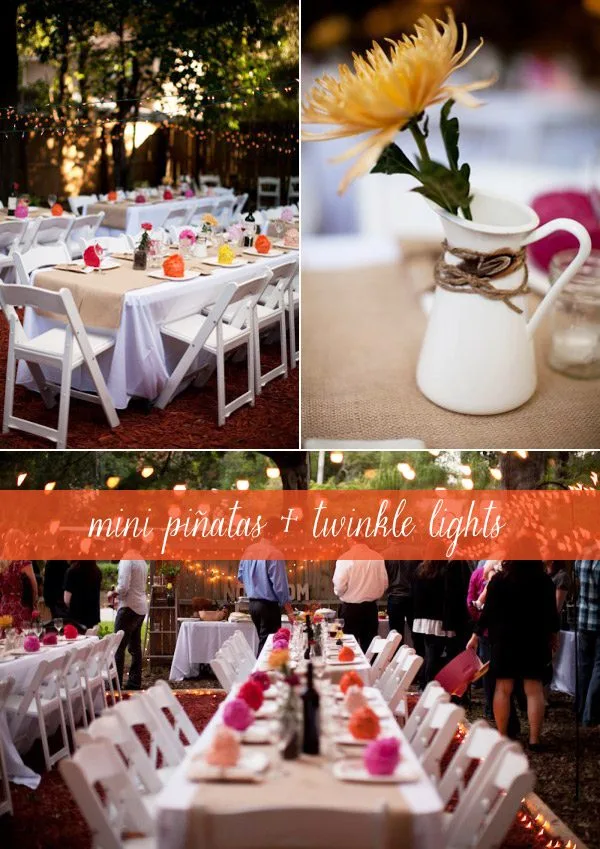 [Photos by Studio 222 Photography.]
For this glittering backyard fete, think long tables with mini piñatas at each place setting and long strands of twinkle lights. Add in a self-serve taco bar and you've got a whole lot of awesome going on. See all the details here!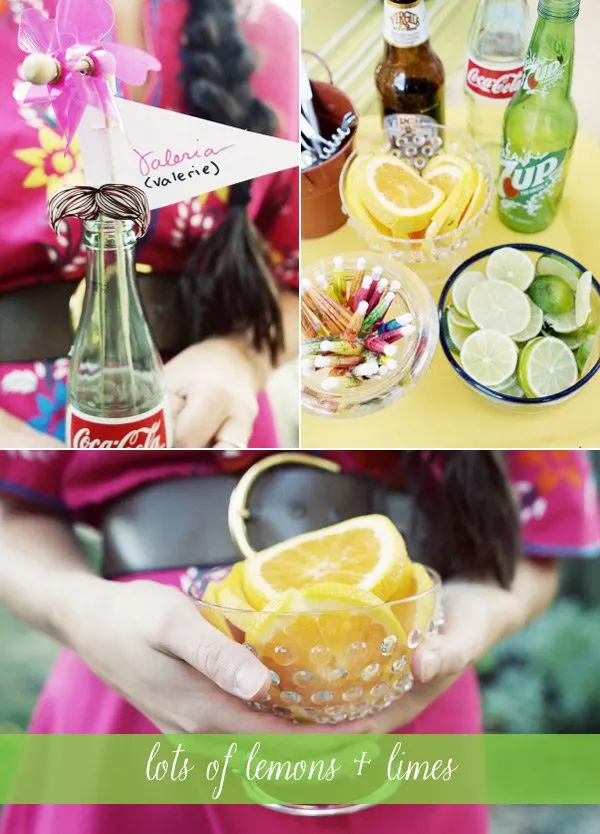 [Photos by Emily O. Photography.]
A casual backyard fiesta among friends makes the perfect dinner party. A pleasantly pretty overload of paper lanterns, bandana bunting and sparklers after dinner make this party such a treat. Check out all the details here!

For more Cinco de Mayo ideas check out our classic margarita recipe, these DIY fringed vases, this color palette, this yummy citrus cocktail, and this Mexican chocolate pudding recipe!