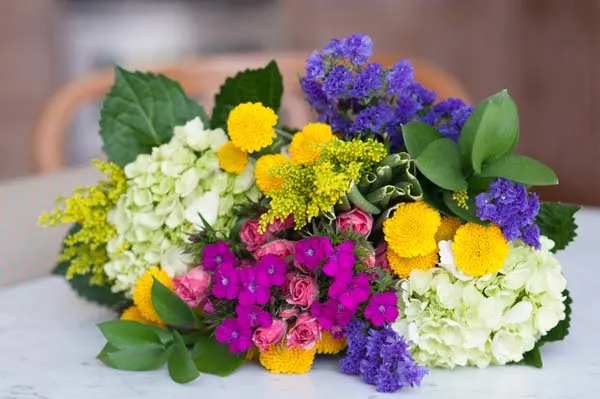 I'm back today with another of my favorite go-to tips! Seeing as though Valentine's Day season is officially upon us and there's a good chance many of you will be receiving flowers at some point in the next week, the timing is pretty perfect for this one. Namely, we're talking about how to keep flowers fresh longer. Whether they be plucked off the lilac bush in the backyard or picked up at the market on the fly, I love having fresh flowers around the house. What I don't love? Sad, saggy blooms just a few days later. Or when someone is sweet enough to bestow you with a big bouquet of roses or daisies? Well, of course you want those beauties sticking around for as long as possible. So after years of trying out those little packets of flower preservative and every other trick in the book, here are my tips – it's surprisingly easy but so effective!


The first step to keeping your cut flowers fresher longer is making sure that all leaves and greenery are above the water line. Simply put, leaves hanging out in the water will decay quicker, thus muddying the flowers' chances of staying perky and happy. Strip all the leaves from the stems before placing them in your vase and be sure to clean out any leaves that fall. In the photo above you'll see how there are some dried out leaves on a few of the stems, and I try to go through and pluck those before they have a chance to fall off into the water and get all yucky.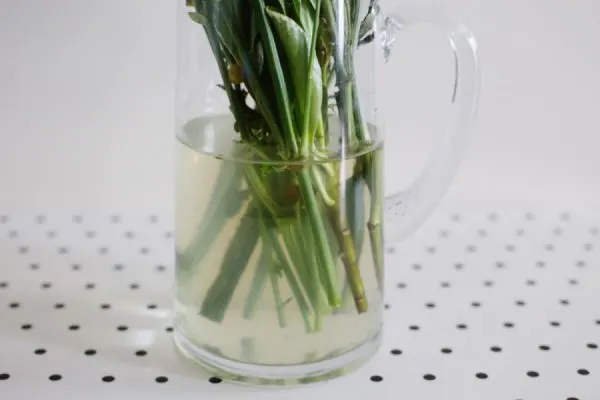 Next up, be sure to change the water in your vase daily. I usually try to just make it part of my morning routine by pulling the flowers out of the vase, dumping the water and giving the vase a rinse with cool water and then filling it before putting the flowers back inside. It only takes a minute at most, but it's a major key in keeping those flowers looking pretty for a good long while. You'll find that after a day or two, the water in your vase will start to look murky like in the photo above. That's the sign that your water definitely needs changing! So to review, clear water = happy flowers. Happy flowers = happy people. See where I'm going with this?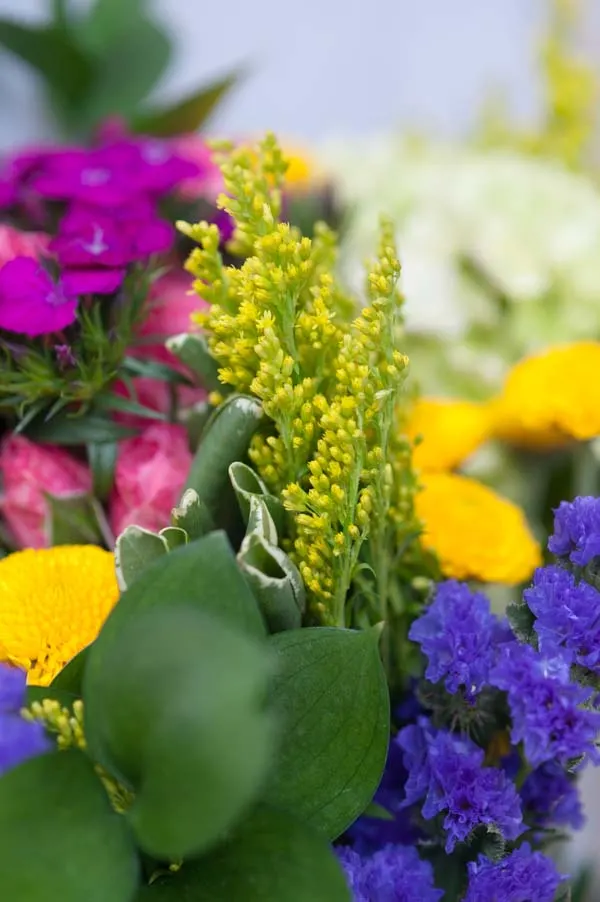 And that's it, folks! You can see that I don't usually worry about cutting the stems at an angle and I don't use those flower packets if they come with a bouquet. I don't worry about cutting the stems under running water, either. I'm a rebel. Or, really, I've just never personally found that those things work for me whereas keeping the water fresh and leaf-free seems to be where it's at in the flower longevity game. The flowers in this post are the same flowers I purchased for our DIY mini bouquet tutorial, which was photographed over two weeks ago and they're still going strong. Using these two easy tips I've had cut flowers (depending on variety, etc.) last for as long as 3 – 4 weeks in a vase. Unreal. Let's just say, I'm a believer!

[First + last photos by Alice G. Patterson | All others by Cyd Converse for The Sweetest Occasion.]